We were in Oxfordshire last week where yet another playground was completely transformed, this time it was St Mary's school in Henley, Oxfordshire who had a brand new roadway in the playground implemented.
This was part of our EPIC product. Aiming to introduce colour, educative markings and encouraging activity through the installation of a playground.
So much was included in this installation that we think the pictures tell the story. So let's begin…
1. Green Base- A very specific play product was used for this installation. This artificial turf type is less abrasive than usual landscape grass. It is also super durable so that no matter how much the children play on the surface; it will still stay as beautiful as can be.
2. The roadway in the playground- The roadway was cut in using white markings. This is all designed beforehand so that everything can be easily installed on site. Roadways are a great addition to any synthetic surface as they are often used as part of PE lessons and children respond really well to them. A set of traffic lights were also included.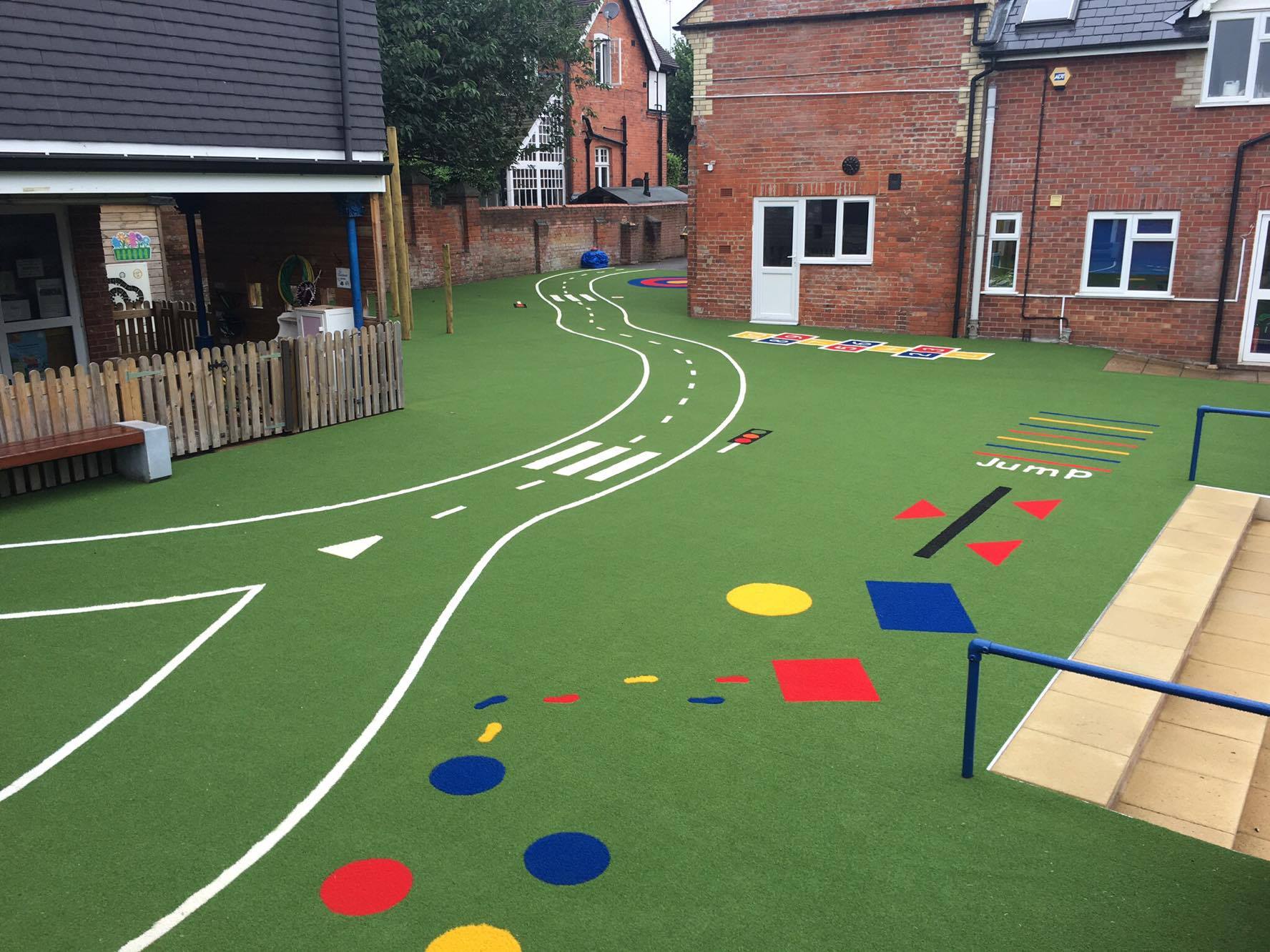 The completed artificial turf playground
3. Targets- Targets are another very popular part of a synthetic surface installation. They can be designed in all sorts of shapes and sizes in a variety of different colours. These are a much loved item by children and teachers! The bean bag game is a great throwing exercise for these targets.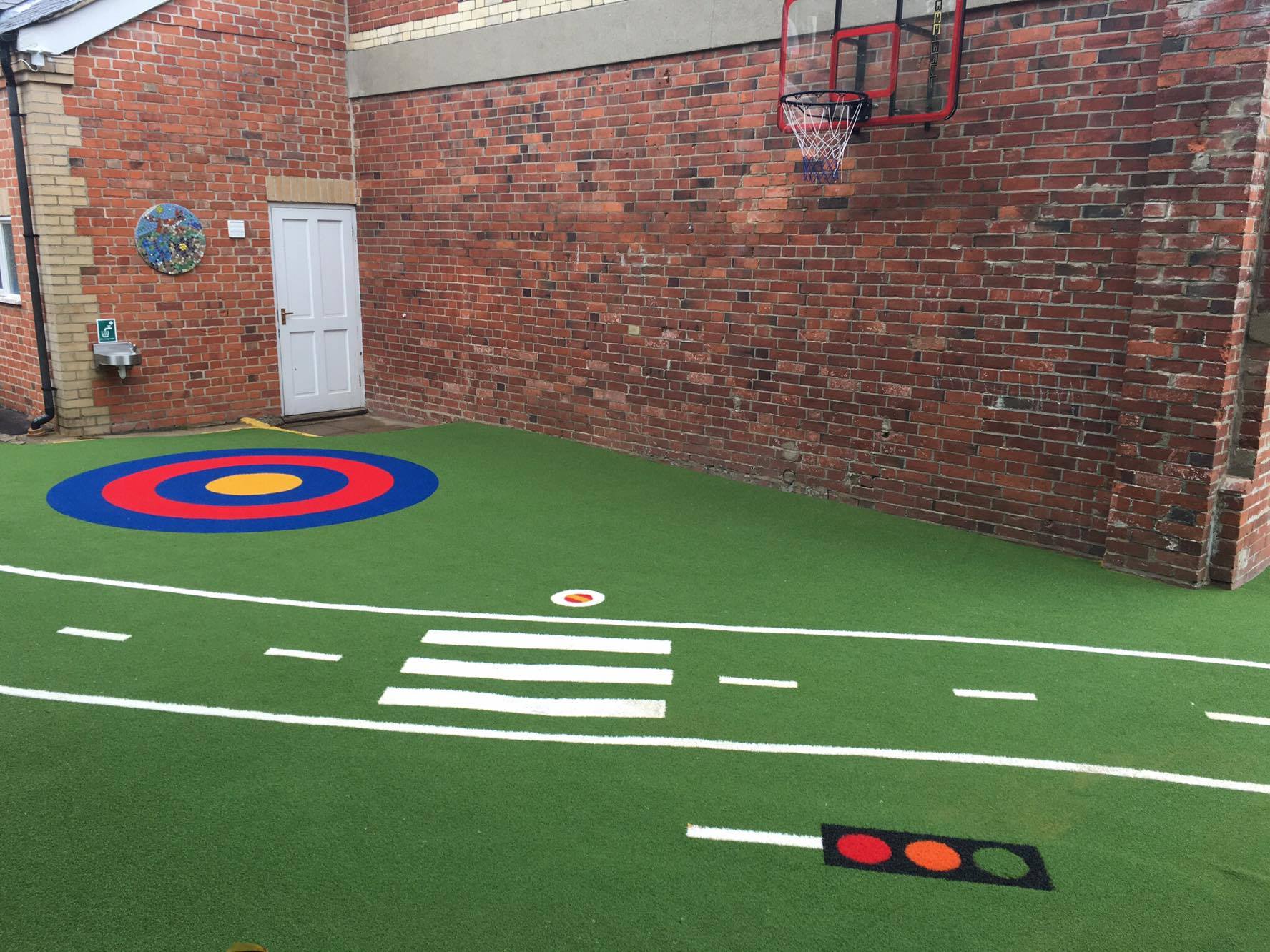 Educating and Playing in Colour (EPIC) is the most popular playground product at STM
4. Hopscotch- Hopscotches are the ultimate playground accessory. Children love them and there is a reason that they have stood the test of time and been around in playgrounds for decades.
5. Jump Line- Adding another splash of colour through the use of shapes and jump lines can be fantastic for PE sessions and is good to practice Olympic sports at a much lower level such as the long jump!
There are a number of other features to add to your playground not just a roadway in the playground, these are some of our most popular…
If you fancy a roadway in the playground or any of our other EPIC playground ideas, don't hesitate to get in touch today.