School tarmac and concrete can be a little dull to look at. At one time these were the most popular surface for schools but as times have changed, so have health and safety standards and the lifespan of tarmac playgrounds is starting to degrade heavily. What if we told you that you could keep the surface, use it as a base and install a softer surface over the top that is vibrant, colourful, educational and most importantly, safe?
Our second 2018 project at Cleveland Road Primary School in East London has ended, and what a project it was! Earlier in the year we created a MUGA and now in another area of the school we created a MUGA playground with hopscotch and target in our famous EPIC artificial grass.
MUGA playgrounds are quickly becoming the go-to products for many schools with limited outdoor space, specifically in London. They combine a range of different sports on one single surface. Athletics, football, netball and tennis are among the most common sports that are chosen for our MUGAs.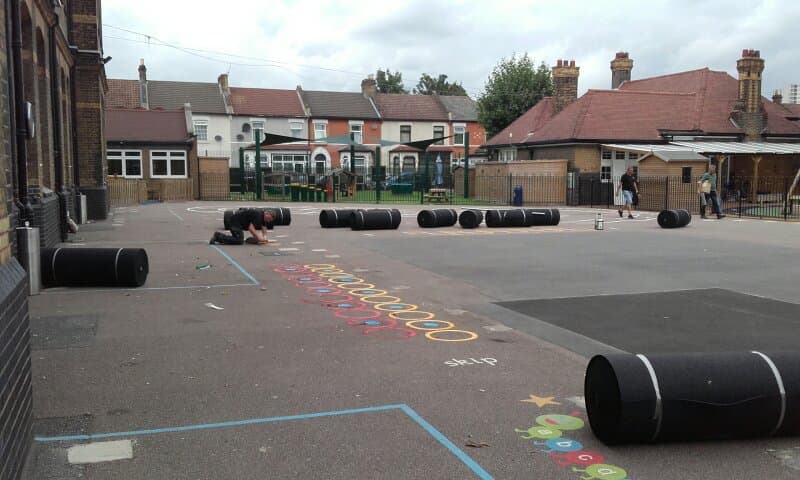 The old playground looked a little old and outdated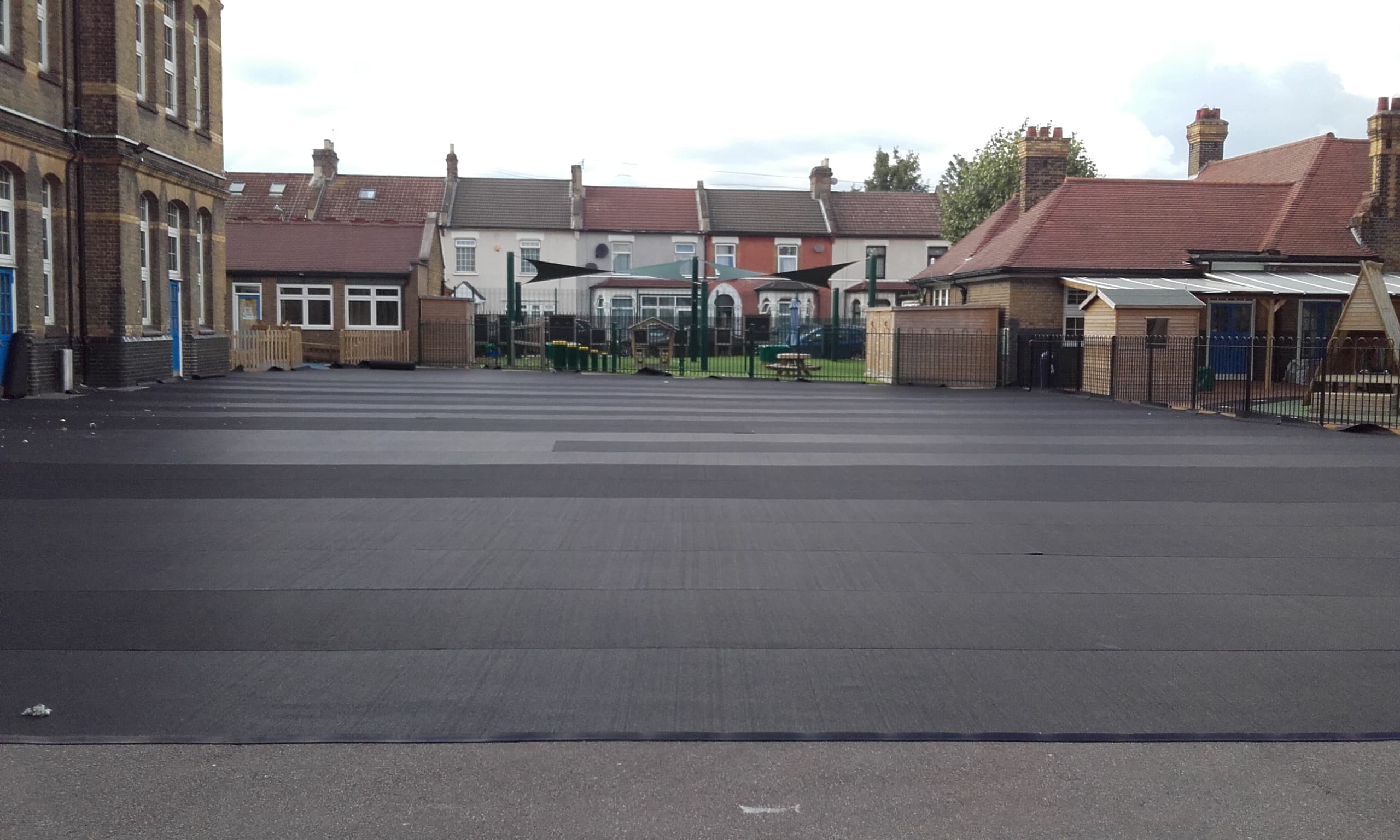 A 5mm rubber padding acts as the underlay between the existing surface and the new artificial turf.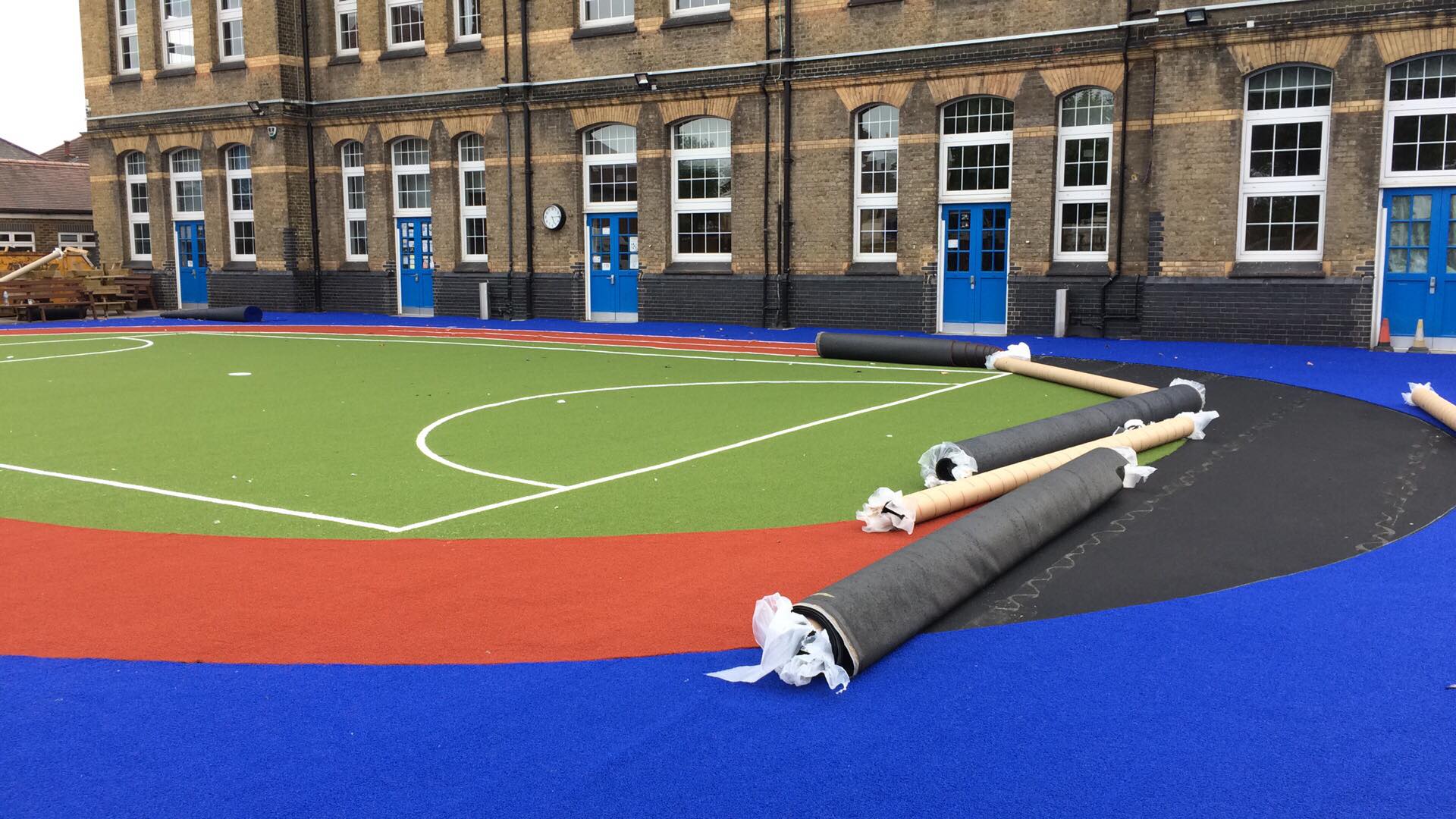 669 square metres of blue, white, green and rust artificial turf made up the games area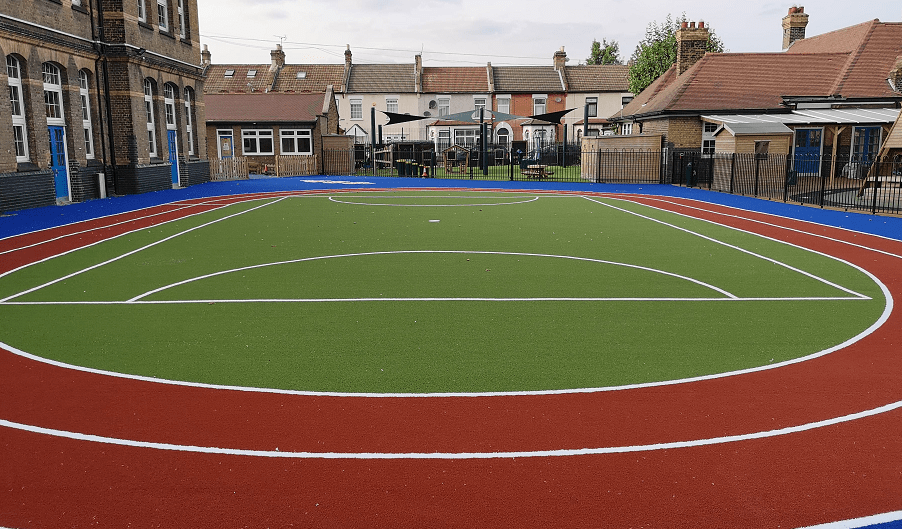 The perfect school playground flooring!
We really love this one!
For more on MUGAs and school playground flooring, call us for a chat today
01642 713 555