Our first project at this East London primary school was complete last week and it is only the first of multiple installations to come over the summer months. A new artificial turf MUGA was installed on top of their existing tarmac surface by professional installers Synthetic Turf Management.
A Primary School in Ilford, London used this summer to have a complete revamp of their outdoor facilities with the installation of a new artificial turf MUGA; this will be followed by an STM EPIC playground later on in the summer.
MUGAs are very popular for primary schools, particularly in well built up and populated areas such as London. This is because MUGAs stand for 'multi use games areas'. They are a way of using as little space possible but that cater to more than one sport such as basketball, football, hockey and tennis.
The Artificial Turf MUGA Install
We always enjoy sharing information about a particular project which makes a huge difference to not only the look of the school, but to the educational lives of all pupils. Before the project, the hard and cold surface was crumbly, cracked and discoloured through many years of hard use and conflicting weather conditions.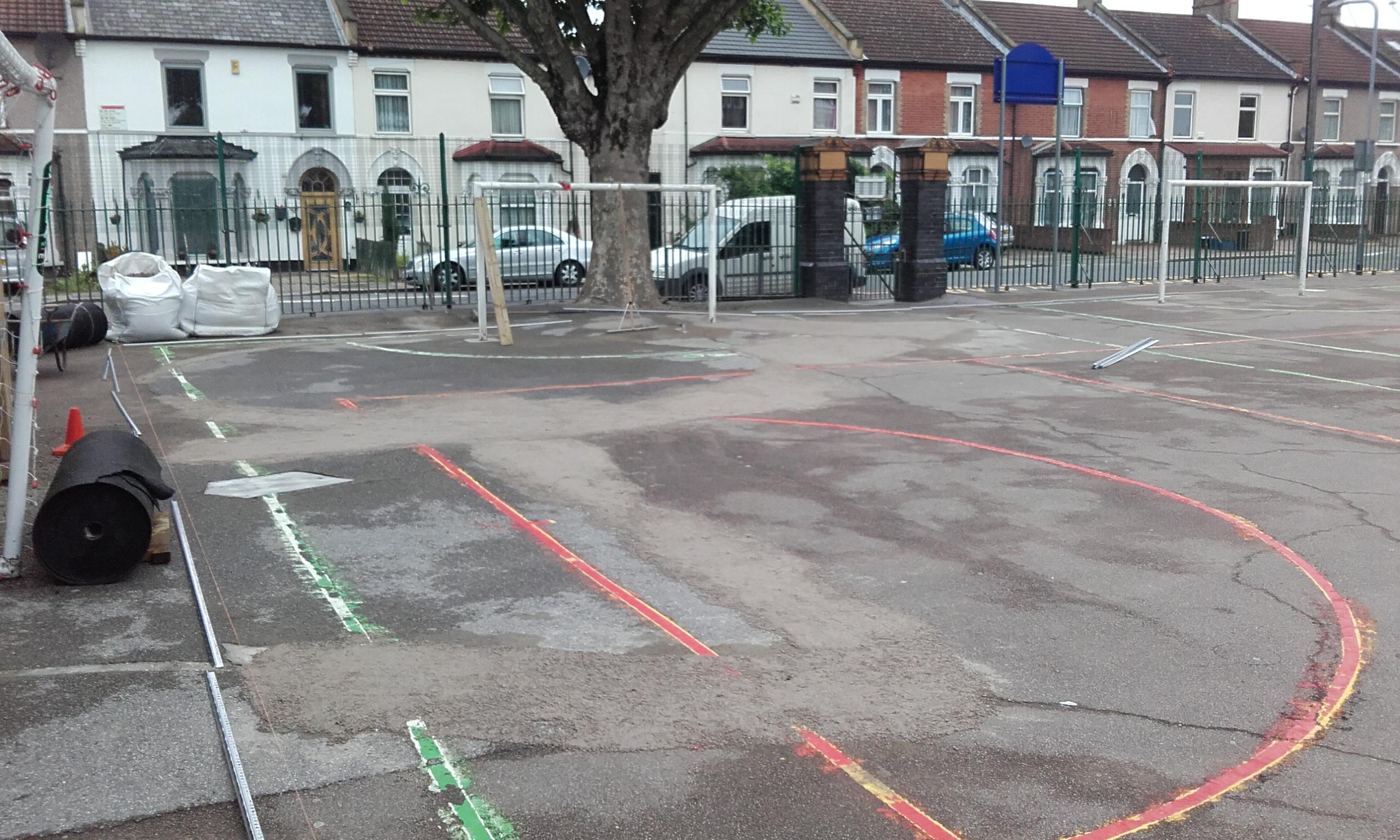 The first step of the process is to make the surface easier to work with, therefore the existing lines are burnt off and then the base is patched up. A smooth surface is needed to make sure the artificial grass carpet lays correctly.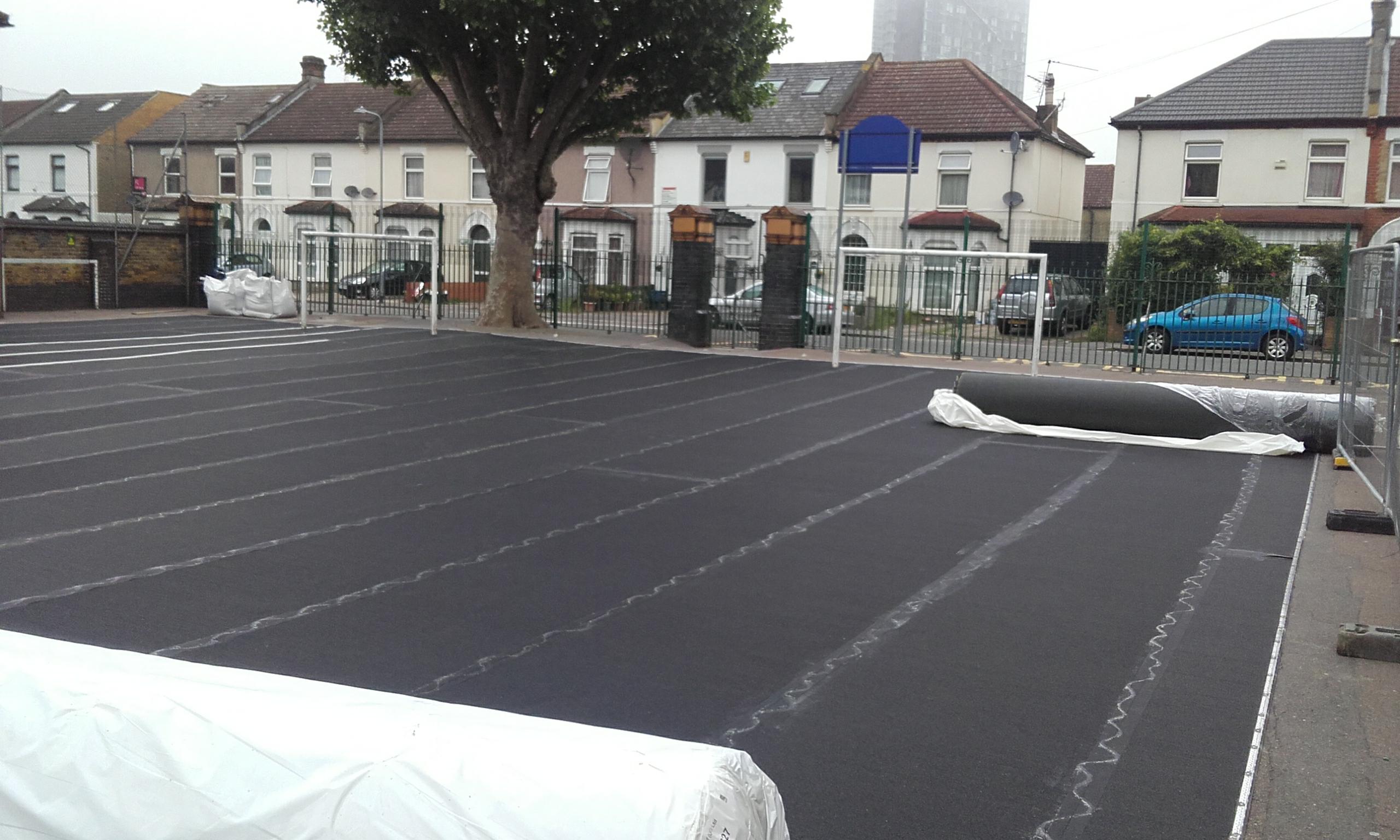 A 5mm rubber padding was used for the new artificial turf MUGA. Shock pad or rubber underlay should be considered for every school project as this cushions the surface and provides the best playing properties for children.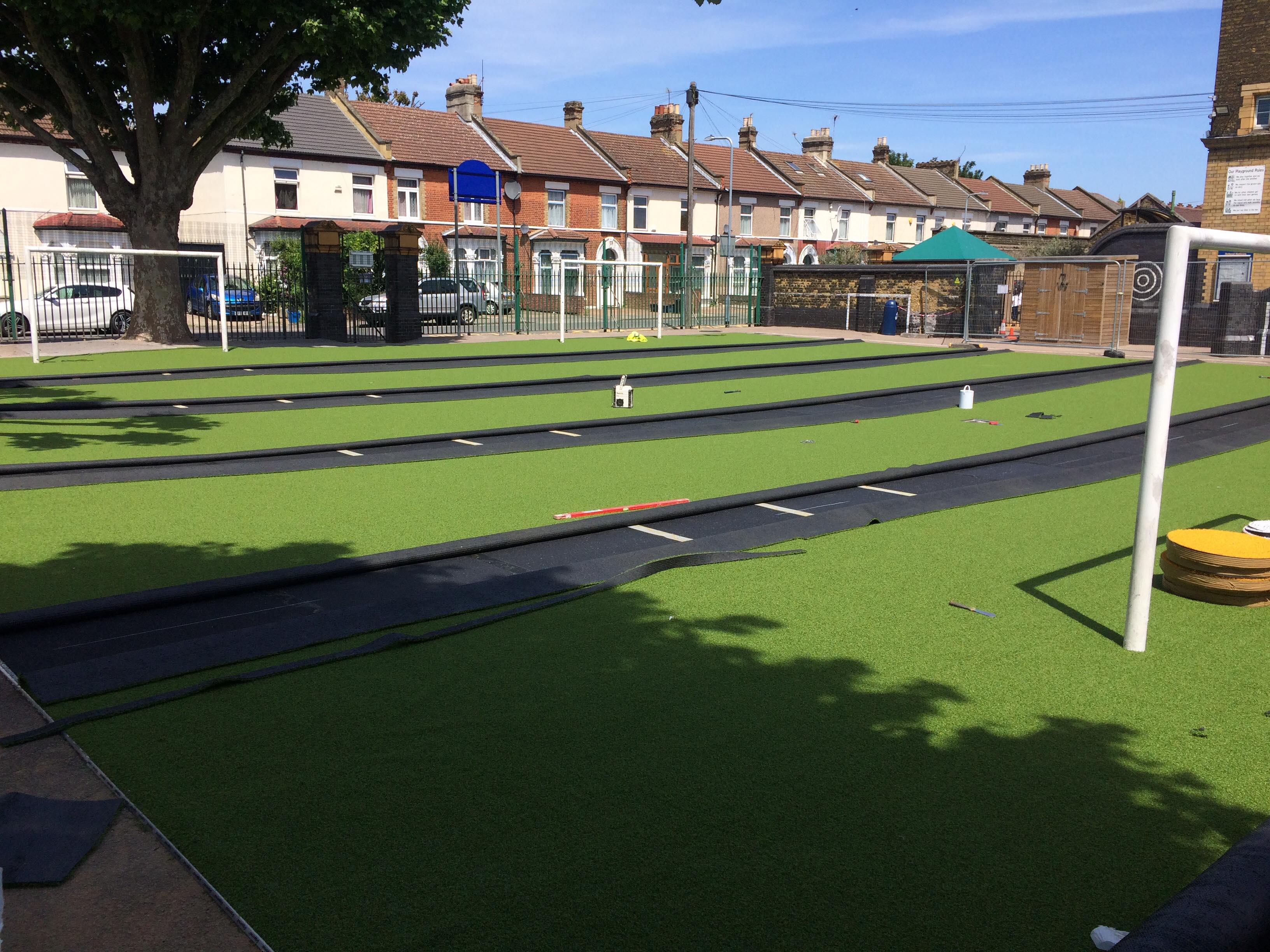 460 square metres of multi-use sport product is then cut in sections and fitted together expertly by the STM team. This is followed by white and yellow line markings for netball and football. The turf is cut around the goal equipment meaning it doesn't need to be replaced.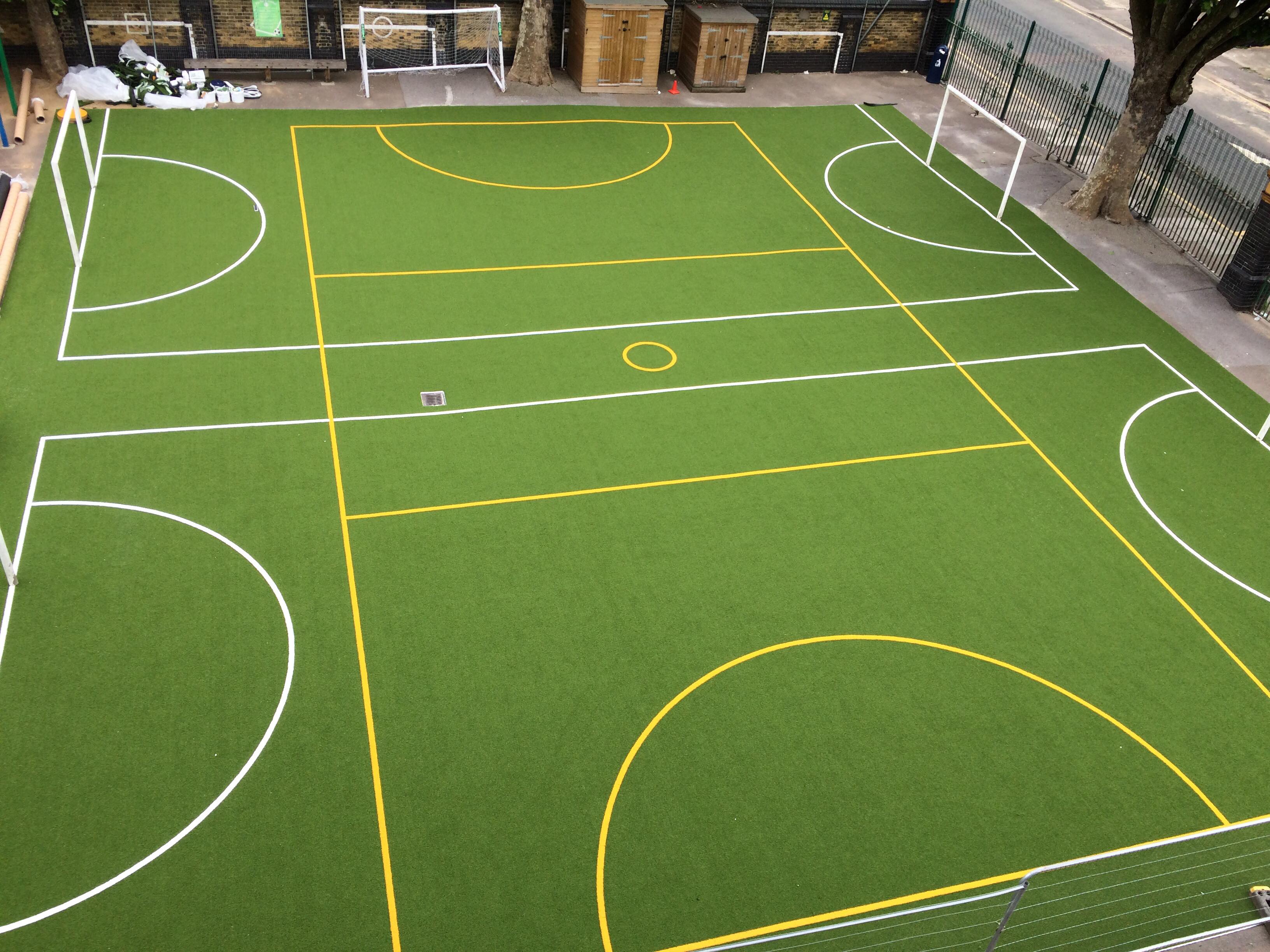 The complete artificial turf MUGA installed June 2018. Keep your eye out for the next project at the school in August 2018.