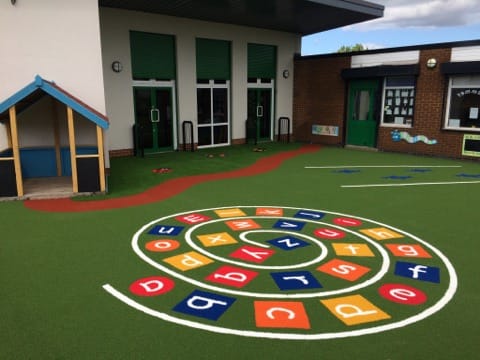 Playground design at St Alphonsus
St Alphonsus RC Primary School
St Alphonsus is a school situated in Middlesbrough, North East and is part of St Hilda's Catholic Academy Trust. The school is one of many that invests in outdoor facilities to improve the school life of their pupils and this certainly isn't the first time Synthetic Turf Management have been on the scene. In Autumn 2017, we installed their new synthetic turf coordinate grid.
But This Time it was Bigger!
St Alphonsus are known for their creative, fun and imaginative designs. Plenty of times the staff have come and asked, "Can you do this with artificial turf?" Most of the time we haven't done it before but we are always up for a challenge and that is exactly what we have done in June 2017. And the end result was simply breath-taking!
Snakes and Ladders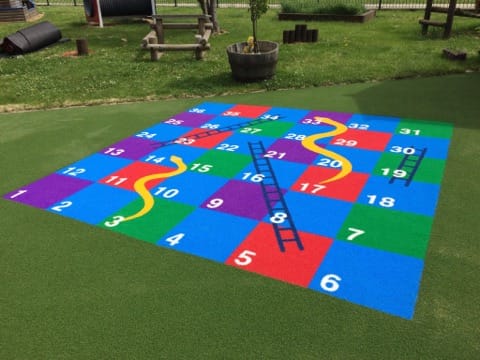 This popular game has been around for decades and whilst it's fun to play, the numerical aspect of the game can be very educative for younger students, particularly in Key Stage 1.
The Shark Jump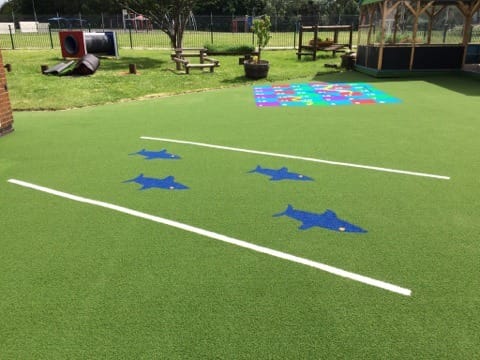 Have you seen a shark jump before? This activity is designed to challenge children to see how far they can jump with a little friendly competition. Inspiring frequent activity for healthier lifestyles.
Hungry Caterpillar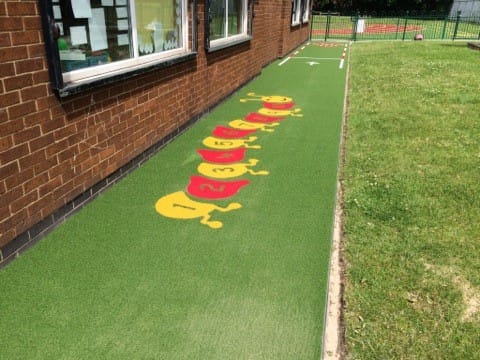 And this friendly caterpillar was one of the favourites at STM. The yellow and red design is sure to create a few smiles on that walk into the classroom on a morning.
Bowling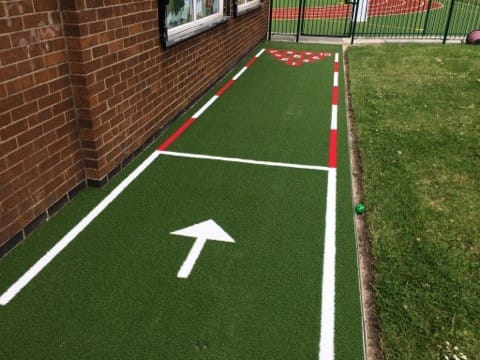 And then there's the bowling alley! One of the best games to play during school sports days.
A little inspiration can go a long way. We hope that you have some playground ideas for your school, but if you would like to discuss further, give us a call on 01642 713 555 or email info@lionlawns.co.uk