Back in 2015, we completed a revamp of the Wigan Athletic football touchlines at the DW Stadium and we were there again this year for a renovation project including 570 square metres of new artificial turf touchlines.
The club were so pleased with our work three years ago that we were invited back in September.
In just a few days the area was completely transformed and will be easily noticeable by fans and spectators throughout the next few years.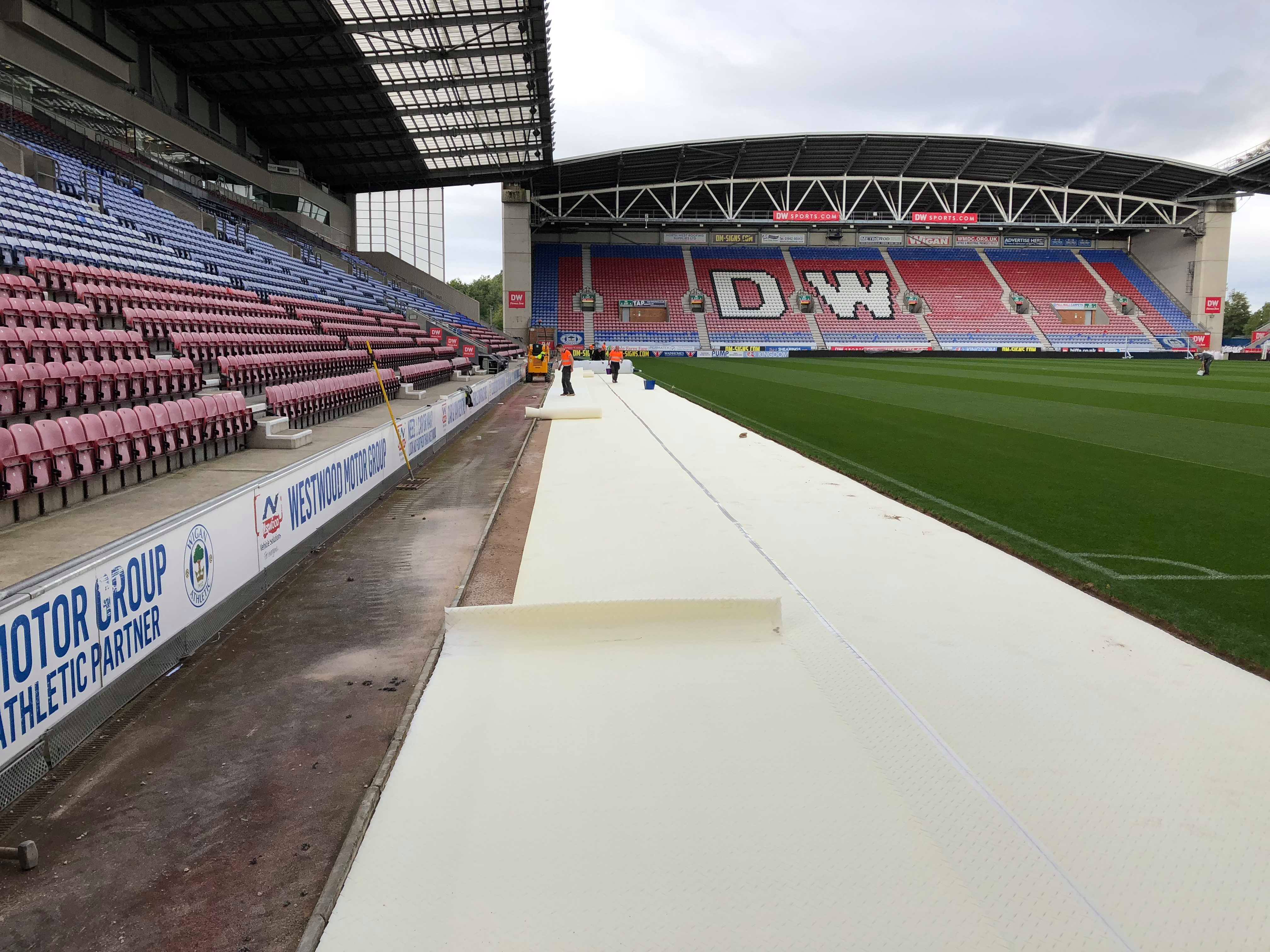 Underlay installation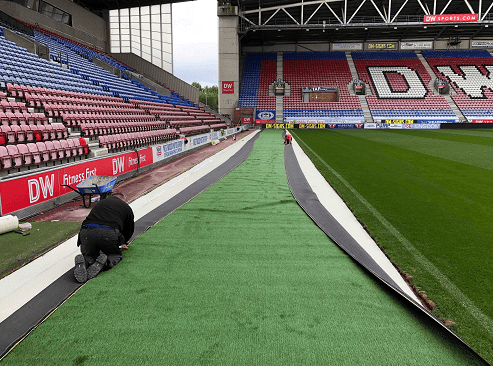 Fitting the artificial grass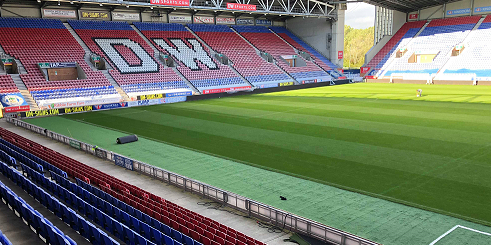 Cutting in the technical area lines
For more on artificial turf touchlines, look at other projects we have completed here