The project at Burton Recreation Trust reached an end last week and saw the transformation of an old tarmac MUGA into a multiple sports facility accommodating for both tennis and netball.
Burton MUGA Surfacing
Burton Recreation Trust approached us a while ago wanting a solution for their community use tarmac multi-use games area. The tarmac surface was in need of a revamp, a bit of colour and something to encourage more frequent use. It had been previously painted green and had discoloured over time.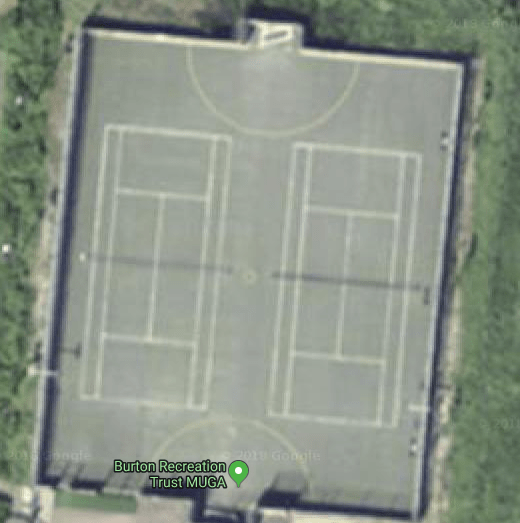 Before MUGA surfacing- image from Google Satellite
After extensive discussions, designs and on-site consultations, it was decided that artificial turf was indeed the product for this MUGA surfacing. Artificial turf can be an overlay onto tarmac, meaning it is a cost-effective option for the Trust and provides a safe play surface suitable for everyone.
The specification of the MUGA surfacing project:
2 Tennis court markings with netball and a penalty spot
33x40m- 1340 square metres in total including the goal area
Multi-use sports turf
15mm insitu pad
The MUGA Surfacing Installation
Overlay surfacing projects are also much quicker than a full build project, this is because:
A base doesn't need to be created as the tarmac acts as a base already
Clients usually know exactly what they want and therefore the planning process is quicker
Even tarmac that isn't in the best condition can be patched up and drainage can easily be solved by drilling the existing base
The weather is on our side when it comes to overlays, most can be done in poor weather conditions.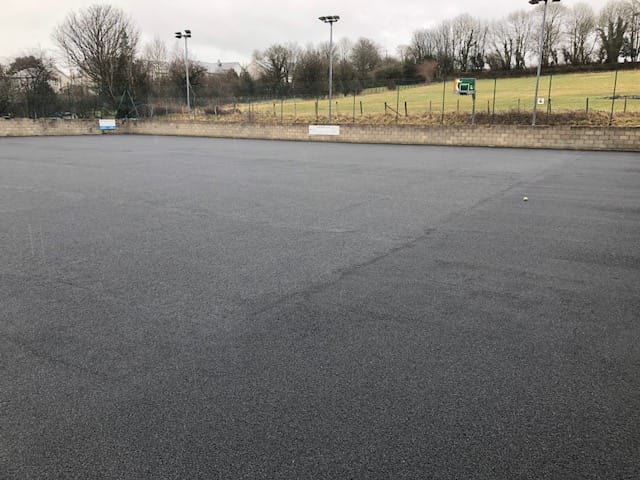 A 15mm insitu pad is used to give a softer cushioning underfoot. This is installed onto the tarmac and then artificial grass goes over the top.
Our British manufactured multi-use turf is predominantly a hockey product but is suitable for a variety of different sports including tennis and netball.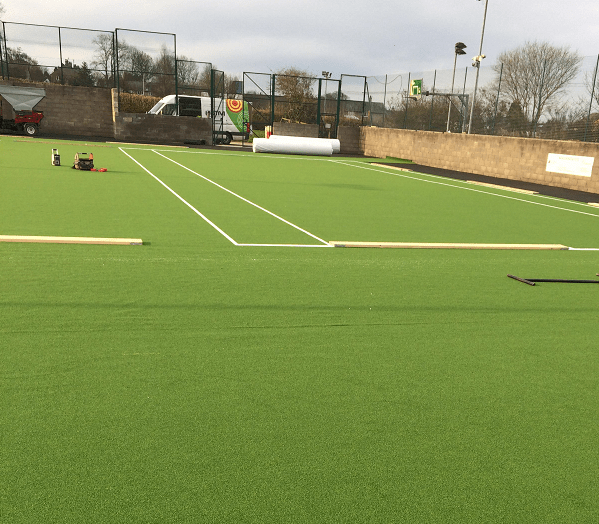 We were able to cut markings for the double tennis court, netball and a penalty spot.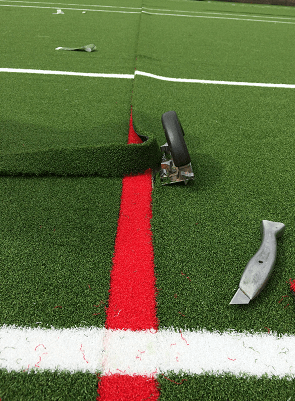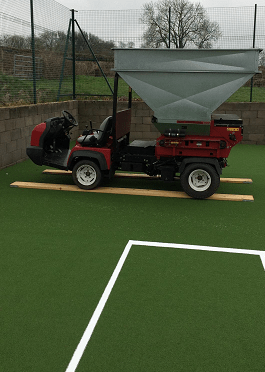 Sanding of the MUGA surface is part of the final groom of the artificial grass.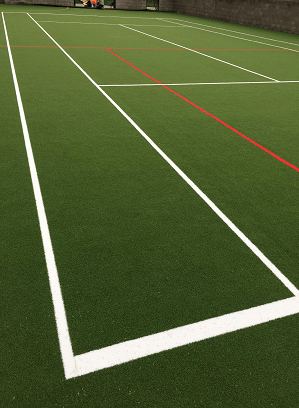 The MUGA surface line markings complete
More information is readily available for MUGA Surfacing projects, just give us a call on 01642 713 555