A MUGA (or Multi Use Games Area) has recently been created at St Mary's School in Oxted, our team of installers worked hard to create a synthetic surface on an existing natural grass field. Wondering how we have done it? Well today's blog will tell you all.
Project: MUGA Pitch Construction
Location: St Mary's School, Oxted
Product: Play Colour
Underlay: 5mm Rubber Sport Pad
Size: 1500m2
Base: Dynamic Base with Drainage
Creating a Base
The most important part of a full build installation is the base. This full build project started out as a natural grass field. From there on we began uplifting and removing the natural grass.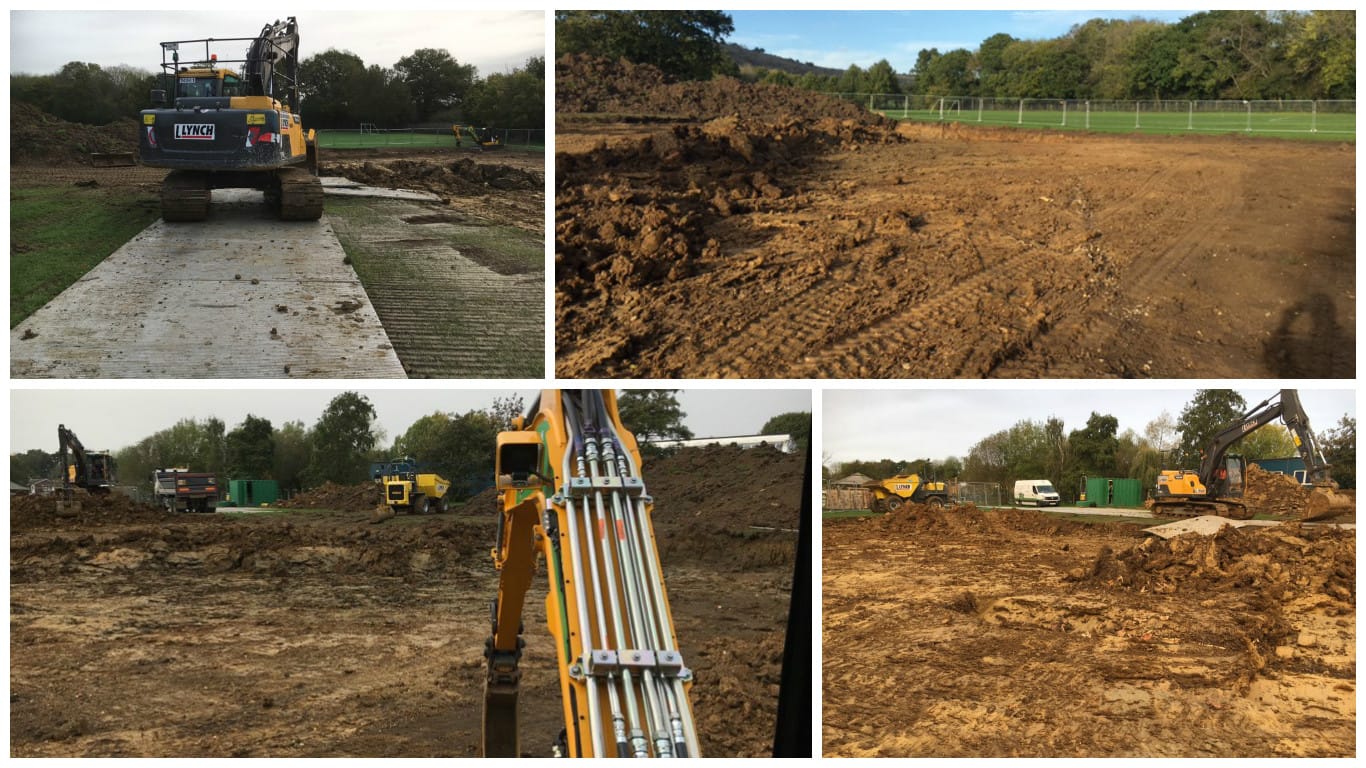 The dynamic base was then created. This involved a sub base on top of a geotextile terram and a sub soil drainage to ensure the surface can withstand heavy downpours of rain. The rubber padding underlay sits on 50mm of aggregate. This is all held in on the edge by concrete haunching and a concrete pin kerb. Only when this is completed in a very specific way should the artificial grass be fitted.
MUGA Pitch Carpet Fitting
Fitting of the carpet is always done on site. For our playgrounds and the small characters, numbers and hopscotches the designs are often already cut out before hand but for this MUGA we completed all of the cutting in on site.
Beforehand, a set of designs are agreed with very specific measurements so that certain sports can be played properly. For our St Mary's MUGA pitch, they wanted a running track, football and netball markings.
Sanding and Grooming
After carpet installation the final part of the construction process is the sanding. A rounded silica sand is brushed into the surface to act as the infill. This serves a number of different purposes including protecting the grass.


Well done to the STM team who battled the winter weather and made the company proud once again!