The STM team have been very busy on corporate projects over the past month, particularly landscaping areas. David Lloyd Club Teesside was given a makeover last week with outdoor artificial grass to give the fresh mowed effect all year long, but with minimal maintenance!
Outdoor Artificial Grass
The go to product to revamp outdoor facilities is artificial grass these days, it seems all the big businesses are jumping in on the trend and are recognising the benefits this product gives. The specialised yarn that we use in our products is British manufactured and designed to replicate natural grass which makes it perfect to minimise running costs, i.e. no mowing, no weeding or watering, just lush green grass all year round!
And this is what David Lloyds Teesside wanted for their facility in Stockton-on-Tees, very closely situated to our Tees Barrage Air Trail installation.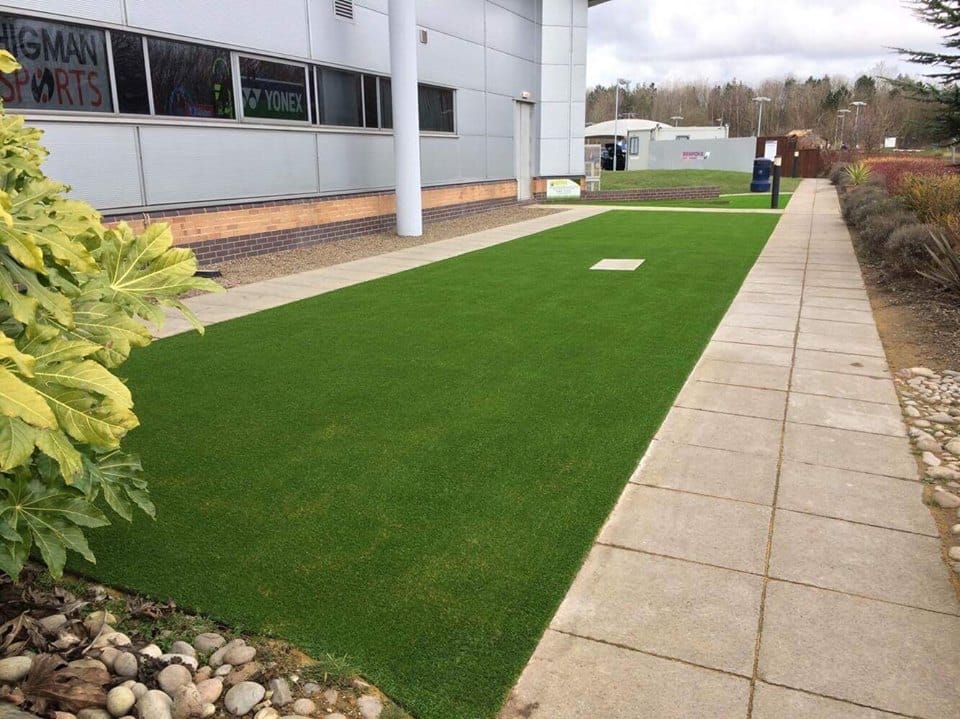 Artificial grass- Teesside's number one way to improve the overall look of your outdoor space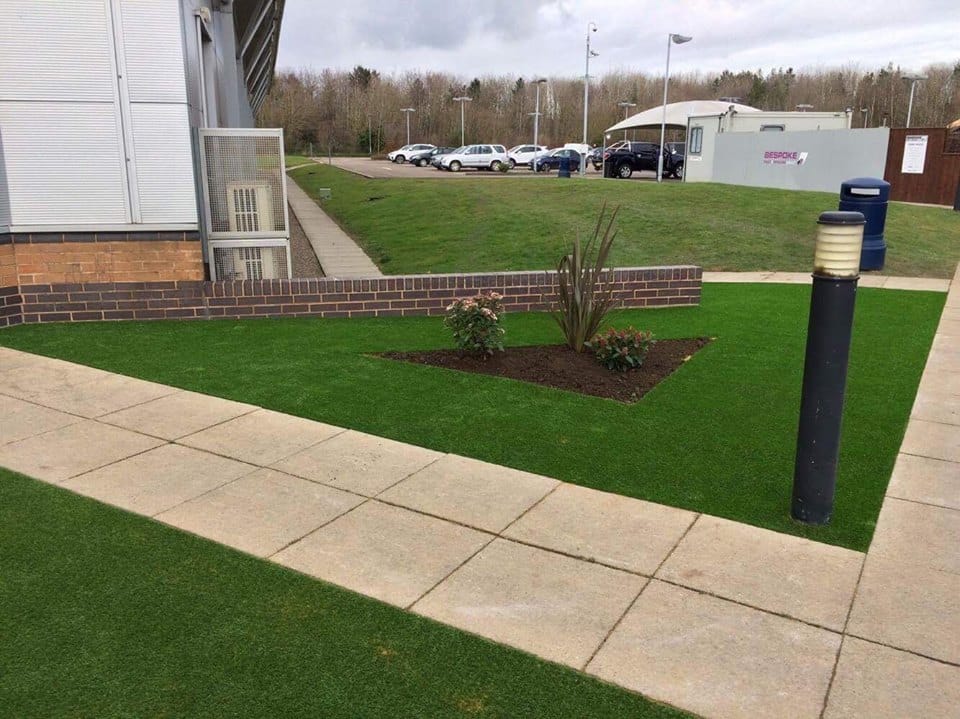 Perfect for areas with heavy footfall where natural grass would be a 'no-go'!