We've seen a lot of attention being paid to the recent research carried out regarding the cost of childhood obesity. The discussion caught our eye because our work in schools focuses on getting kids active; it's something close to our hearts here at STM. Researchers from Duke Global Health Institute and DUKE-NUS Graduated Medical School have said that the cost per each obese child over their lifetime comes out at $19000 (around £11,352.77). It's a sobering prospect. But, of course, the cost of obesity goes much further than finances; that's we we're keen to keep kids healthy, active and happy.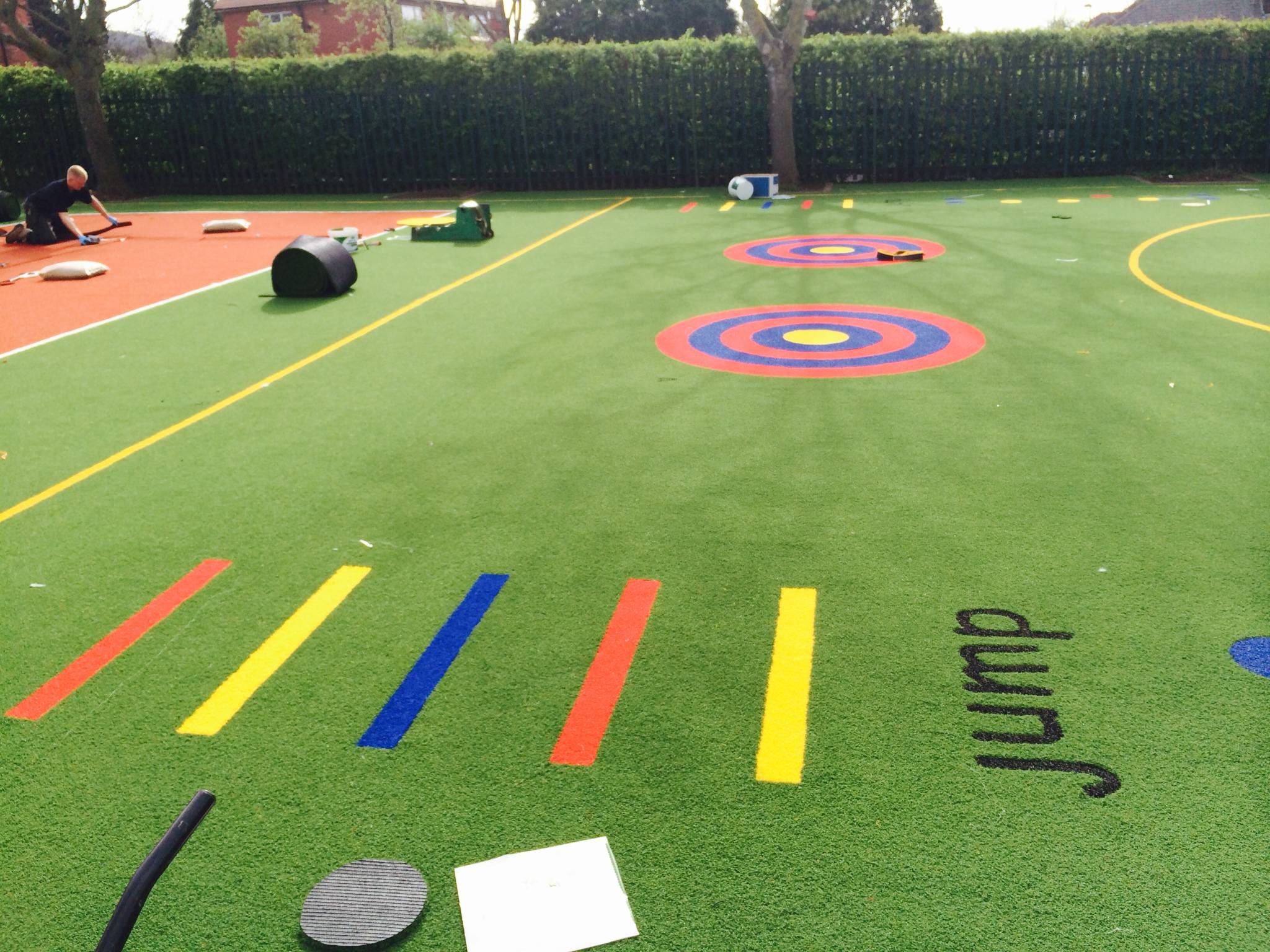 This research may be referring to the US population, but it certainly highlights problems for us here in the UK, too. We already know of the health risks of childhood obesity; cardiovascular disease, type 2 diabetes, certain cancers, and, of course, general wellbeing, both mental and physical. So, how can we continue to tackle the problem?
At STM we're firm believers in getting outdoors and getting active. For us, one of the most rewarding parts of our job is to see schools transformed. We know it's not easy to get pupils motivated when outdoor facilities are uninspiring. That's why we're all about vibrant colour, safety, fun and learning. Our artificial grass playground surfaces are practical all year round, in almost any weather condition. They reduce limits on outdoor activity, from the temperamental British weather, to bored children (we aim to mix play, exercise and learning!).
Tackling obesity at a young age could help change a child's life for the better. It's proven that reducing weight in childhood increases chances of staying fit in future years. This is a topic that's been on the forefront of primary schools' minds across the UK for many years, so we're glad to be able to get involved in creating viable solutions. Our artificial grass sports pitches, playground surfaces and MUGAs, may go a little way or a long way in helping kids stay fit. The important thing is, it's a step in the right direction.
To take a look at some of our artificial grass for school projects, just click the link.