If you are looking for colourful artificial grass for your project, we are guessing you have googled 'artificial turf'. And the results are predominantly all natural looking green grass however what if you want colourful artificial turf? Well we can provide that for you in so many different colours and designs. There's not much we can't do with artificial turf. Today we are showing you projects which we have completed with colourful artificial turf and to give you an idea of the colours that we use.
Firstly, let's talk about colour.
Here at Synthetic Turf Management we can provide, supply and install colourful artificial turf in a variety of different colours to suit your needs.
This recent project was taken at Hydesville Tower School who used a blue artificial turf product in their nursery area.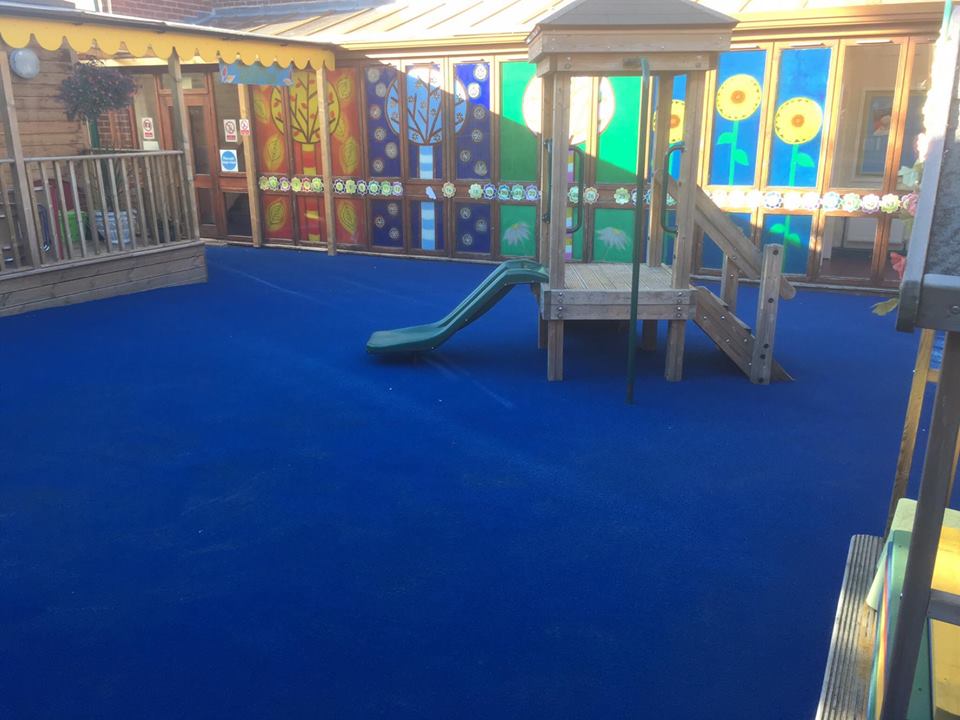 Hydesville Tower School
Coatham Primary School opted for green and red artificial turf with white markings for their MUGA. The contrast in colours looked outstanding: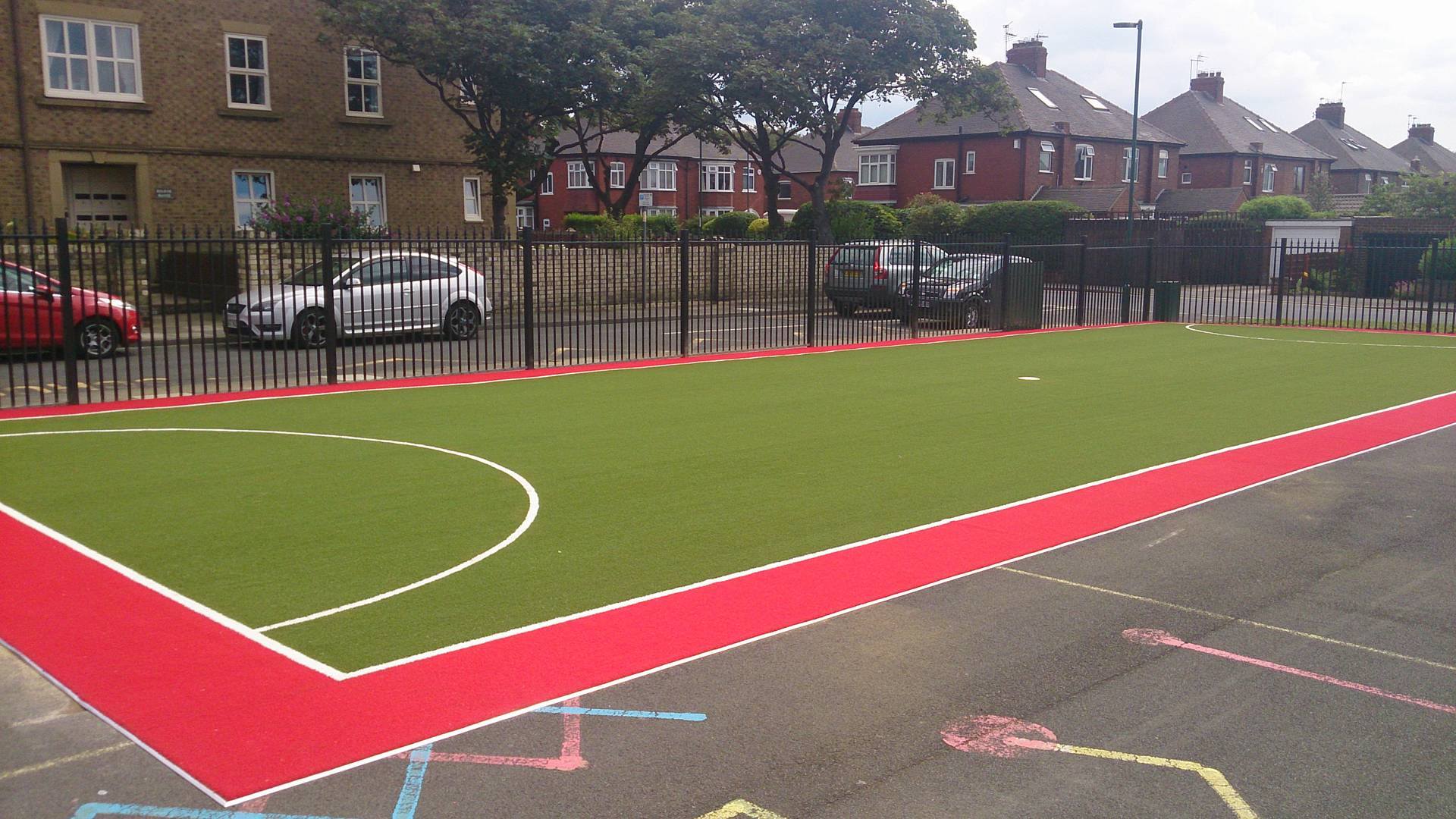 Coatham Primary School
Would you like to see what yellow colourful artificial turf looks like in application? Yellow turf is a bright colourful turf and this makes it perfect for places like playground installed around play equipment. St Joesphs school in London certainly had the right idea!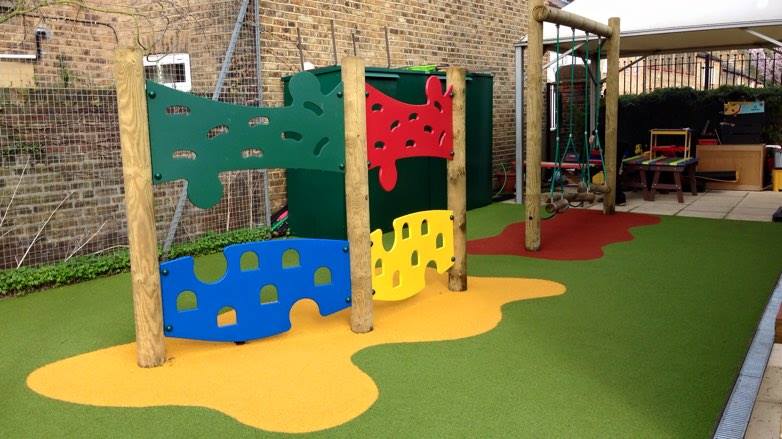 St Josephs School
All of our colourful artificial turf is fully texturised therefore its manufactured height of 24mm actually stands about 14mm which makes it a very durable product. We recommend a silica sand infill during installation as this helps to ensure the longevity of the turf and protect the yarn, especially for heavier used areas.
But what can you actually do with colourful artificial turf?
Anything! There's so many designs that we can come up with and add to your installation, take a look at these projects.
This one was designed with a roadway, alphabet letters and a target. Perfect for any education facility!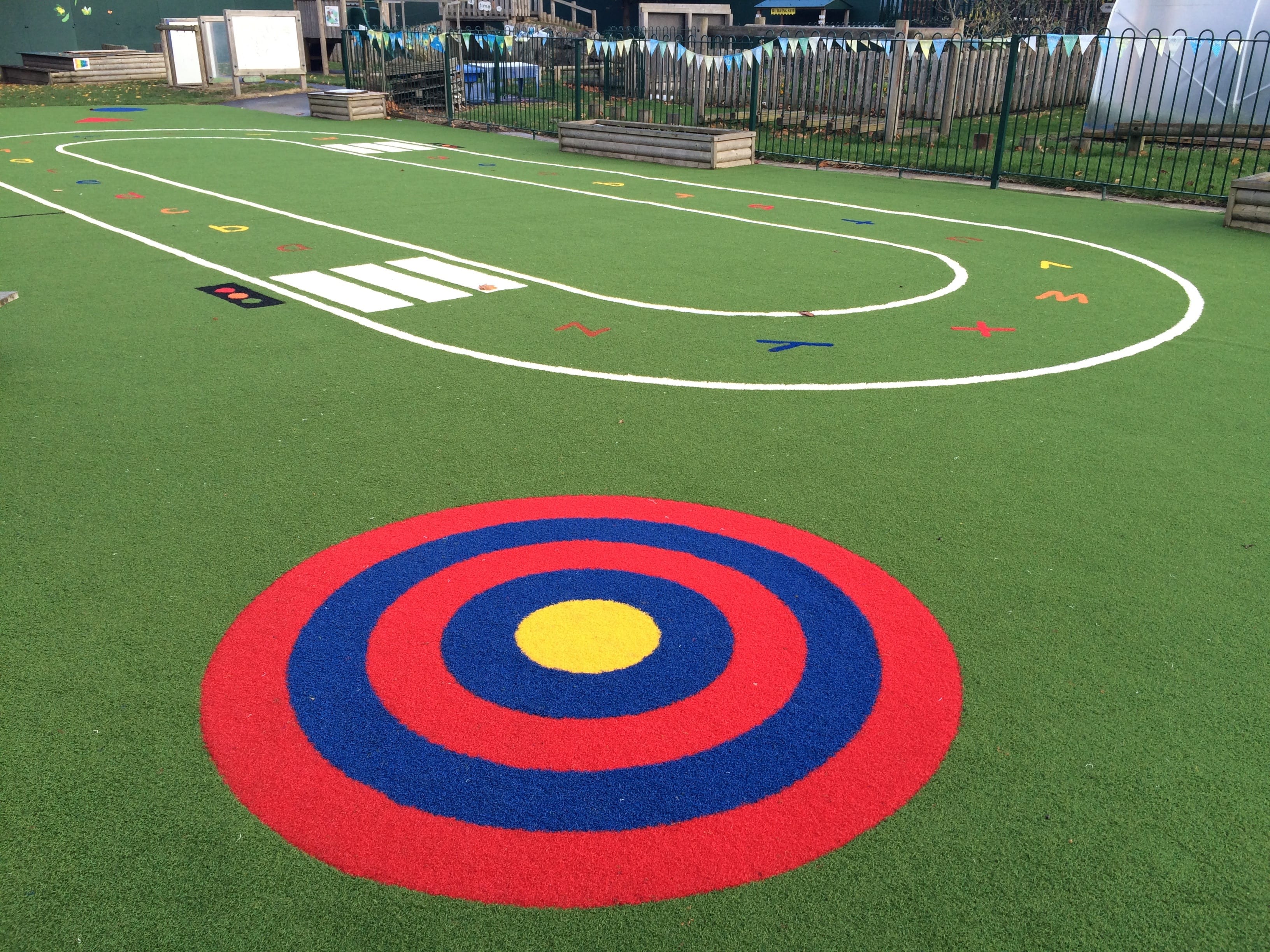 Then there's St Marys, Henley who opted for a similar design but with a few bespoke features: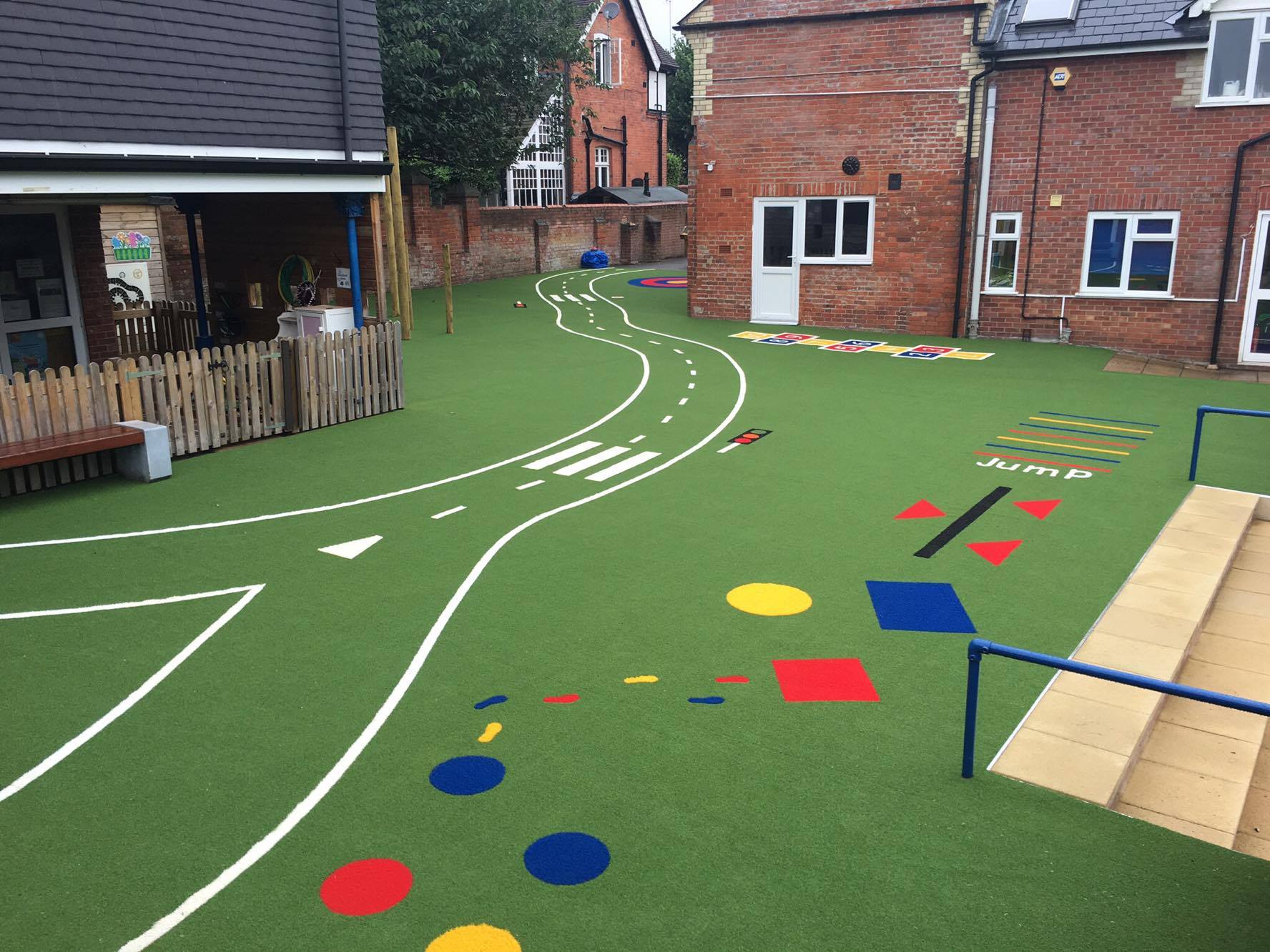 Hopscotch and a jump line!
For something a little bit more bespoke, take a look at this peace garden that we created at Wilkes Green with a ladybird and two flowers.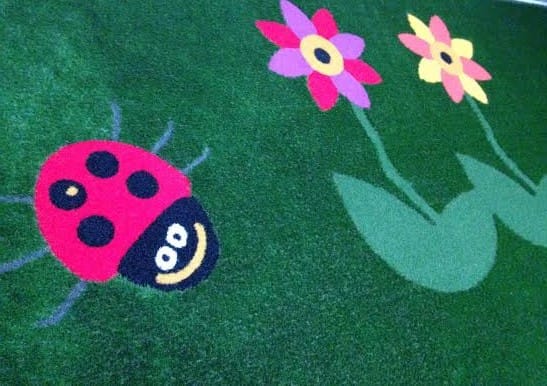 Wilkes Green Peace Garden
There really is so much you can do with colourful artificial turf. Just give us a call to see what we can do for you!