Our 400-mile round trip to Bedford in Bedfordshire, proved hugely successful when a natural grass field was used as a base for the new artificial grass MUGA with fencing. Over just a short time, the primary school has access to an all-weather surface for everyone to enjoy!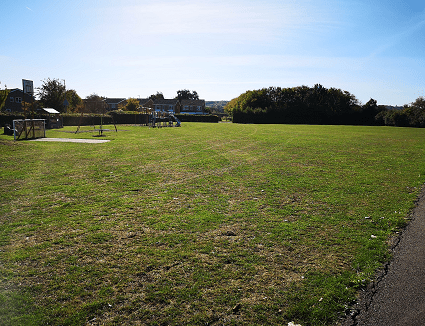 The school was looking for a new way to offer more in their PE strategy
Artificial Turf for MUGAs
This full build MUGA with fencing involved TigerTurf Green Evo Excel turf which is a multi-sport product which has been specifically designed for education and is a competitive price as opposed to other products on the market, so if your school is on a budget, this could be the product for you.
This primary wanted just a small surface, so we suggested a 50 square metre MUGA with fencing along with a 5mm rubber padding which should be used for this purpose in schools.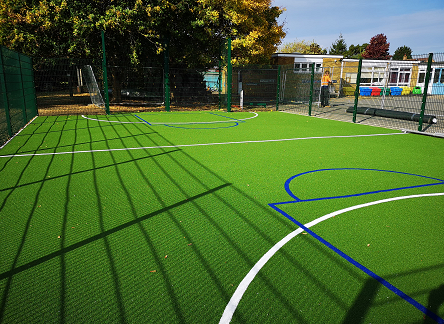 MUGA surrounded by fencing
Sports at Bedfordshire Primary School
Now the school not only have their natural grass field to play on in summer, they also have an artificial surface to play a variety of different sports on. We accommodated for these two:
Two 5 a side white D lines for football along with a centre line
The blue markings are for basketball
However, most sports can be played on this type of turf including tennis and hockey.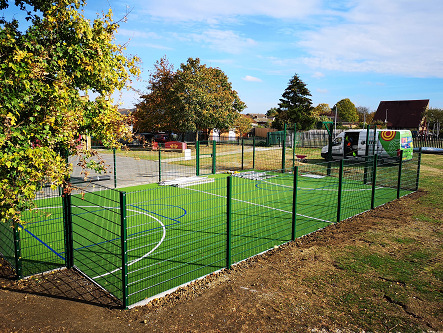 After completion of the MUGA with fencing we re-seed and landscape the outside area so the natural grass continues to grow and provides a more attractive surround.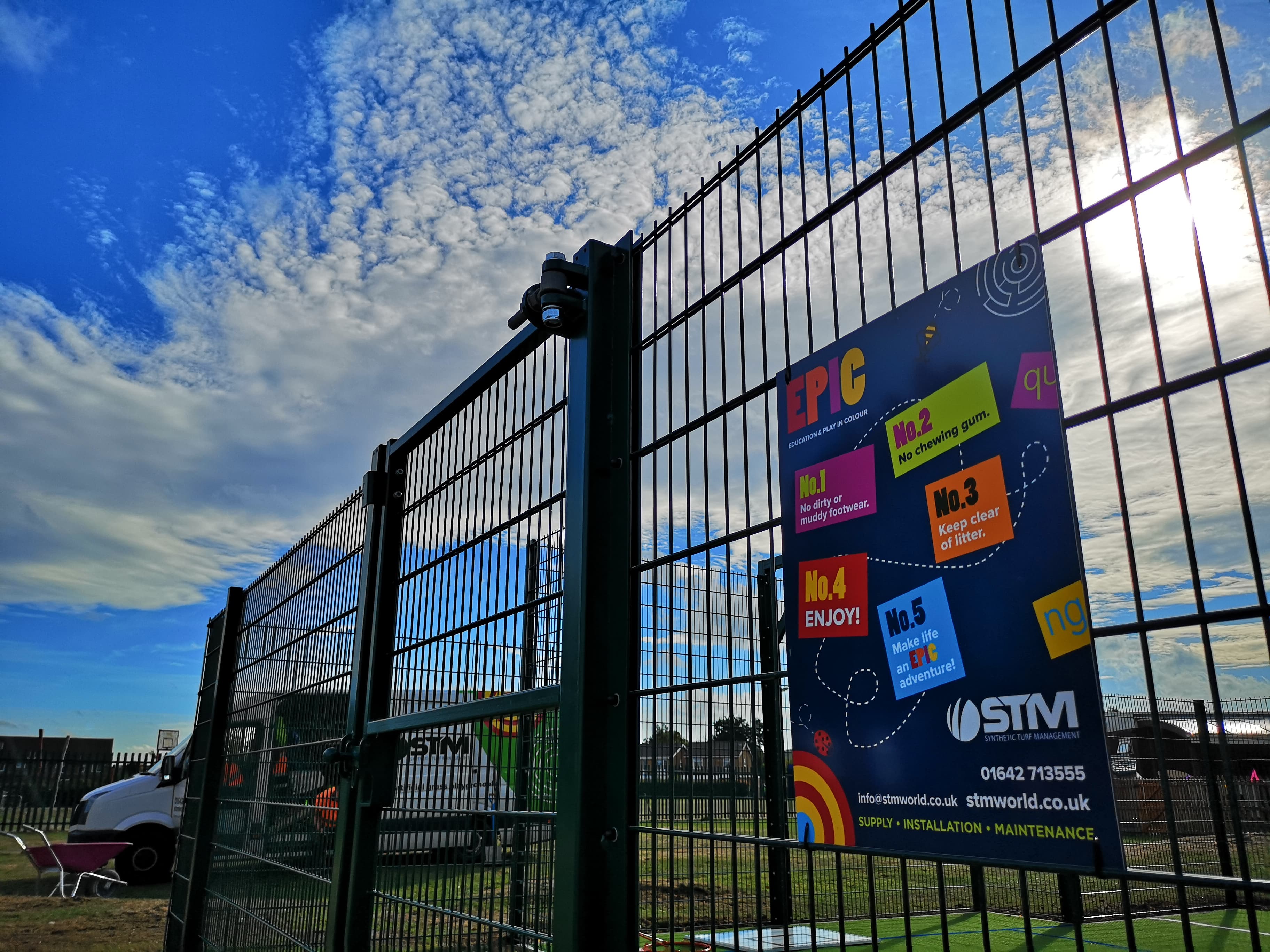 All our sports and play installations come with a free rules board which is great if you want to hire out the facility or educate your pupils on how to look after their new surface.
More on MUGAs? Call the artificial turf experts on 01642 713 555