Synthetic Turf Management pride ourselves on our Education and Play in Colour (EPIC) projects for school playgrounds. An EPIC playground surface is made from state-of-the-art high quality turf available in a variety of colours and can be designed to the schools' preference. In the past some schools have even opted for their logos included on the surface, sea world themes and phonetics. Linthorpe chose an attractive turf design with educational features (see below) and fun equipment for students.

The primary school may have been restricted before in the safe play that they could offer pupils, however now as we have just completed their unique and remarkable installation of an EPIC playground surface, February 2015, they no longer have this obstacle.
EPIC playgrounds have a number of qualities which Linthorpe pupils could benefit from and that is exactly why they chose us to install their new playground surface; some of these benefits are listed throughout this news story:
Completely Safe
Previously playgrounds were predominantly hard and cold concrete, our turf is a much different feel- This EPIC surface was fitted with a soft shock pad underneath for a much softer landing especially when using the equipment
We prioritise safety over everything else
Trip Free edging is an option available to make surfaces even safer!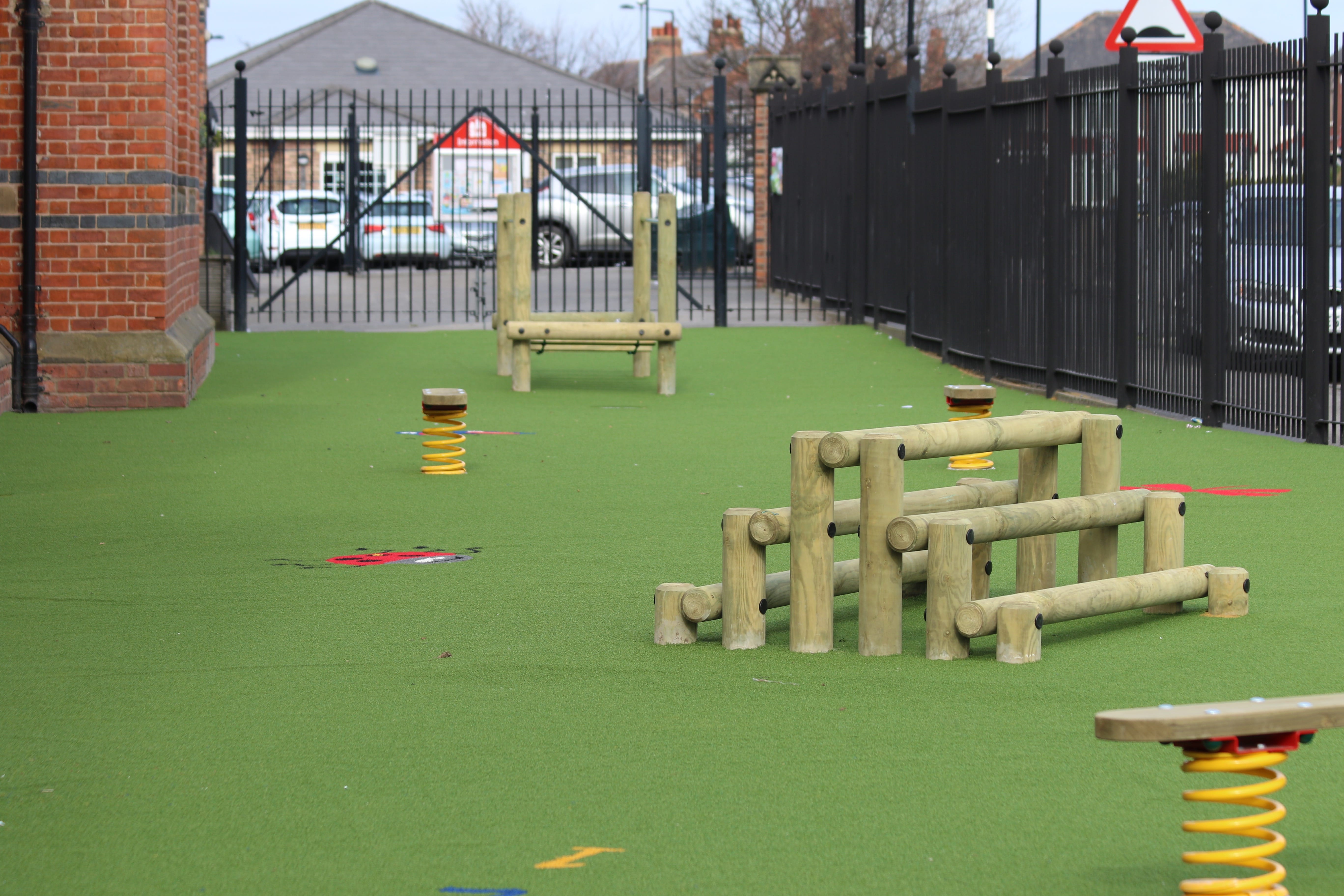 A soft landing therefore pupils can explore without the boundaries and become further independent individuals.
Low Maintenance
Even though the project at Linthorpe Primary has a grass look, no mowing or fertilising is needed on the new playground surface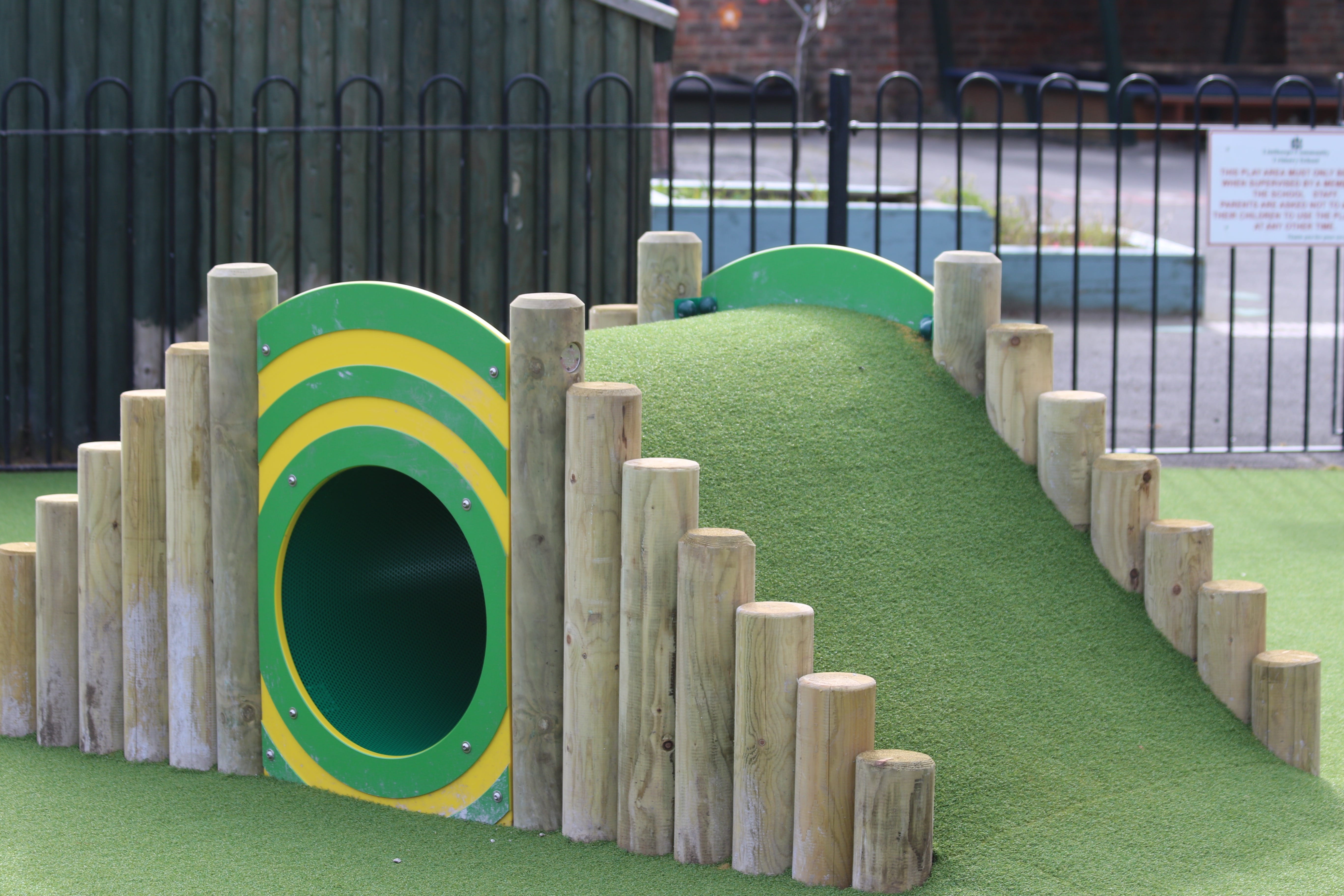 Imagine trying to mow over this! Well no need, the turf resembles grass but without the maintenance.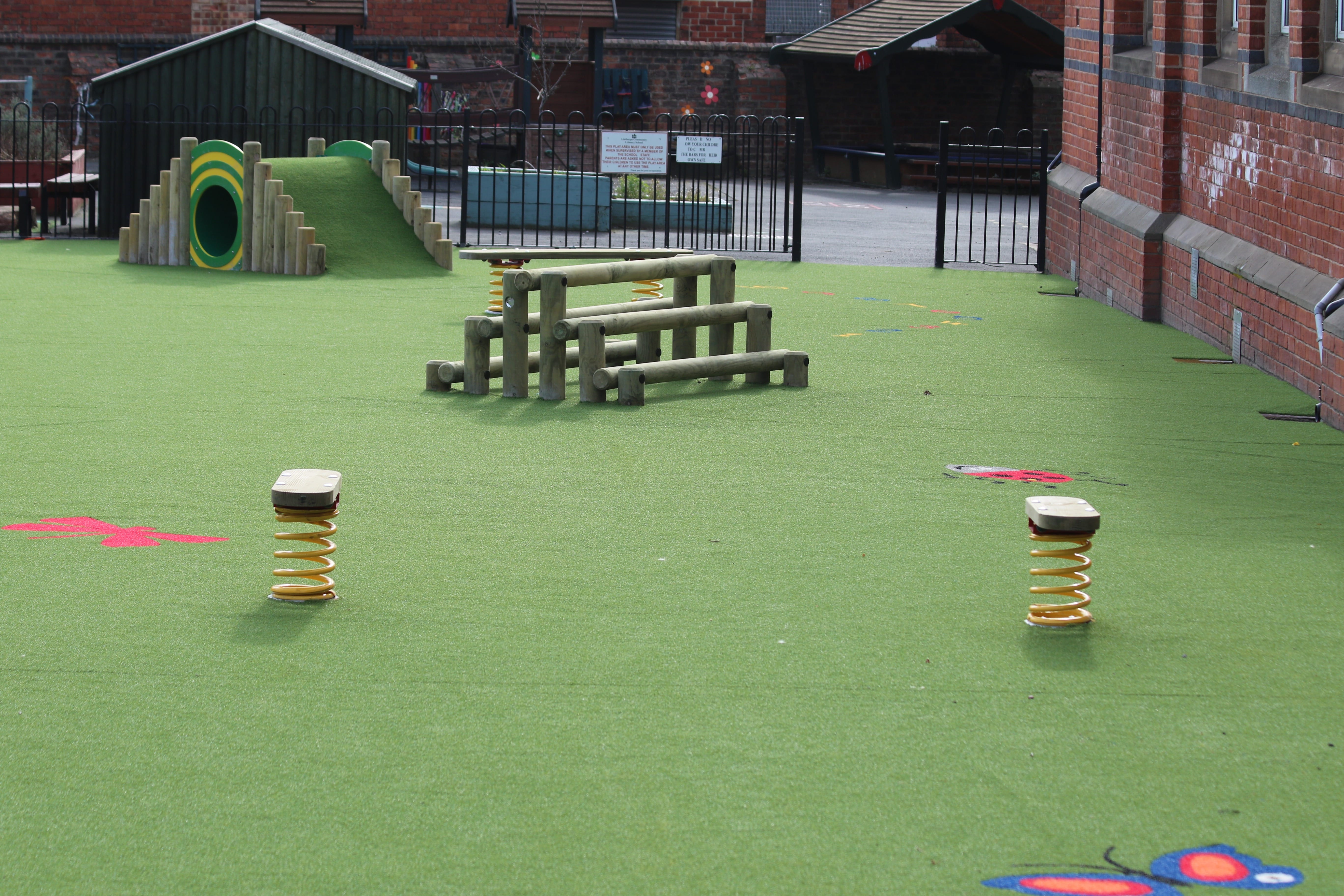 A world of imagination to use all year round
All-Weather Purpose
Linthorpe Primary school children can play outside whether it is rain or shine without the worry of slipping on the mud or going home with grass/mud stains on their uniforms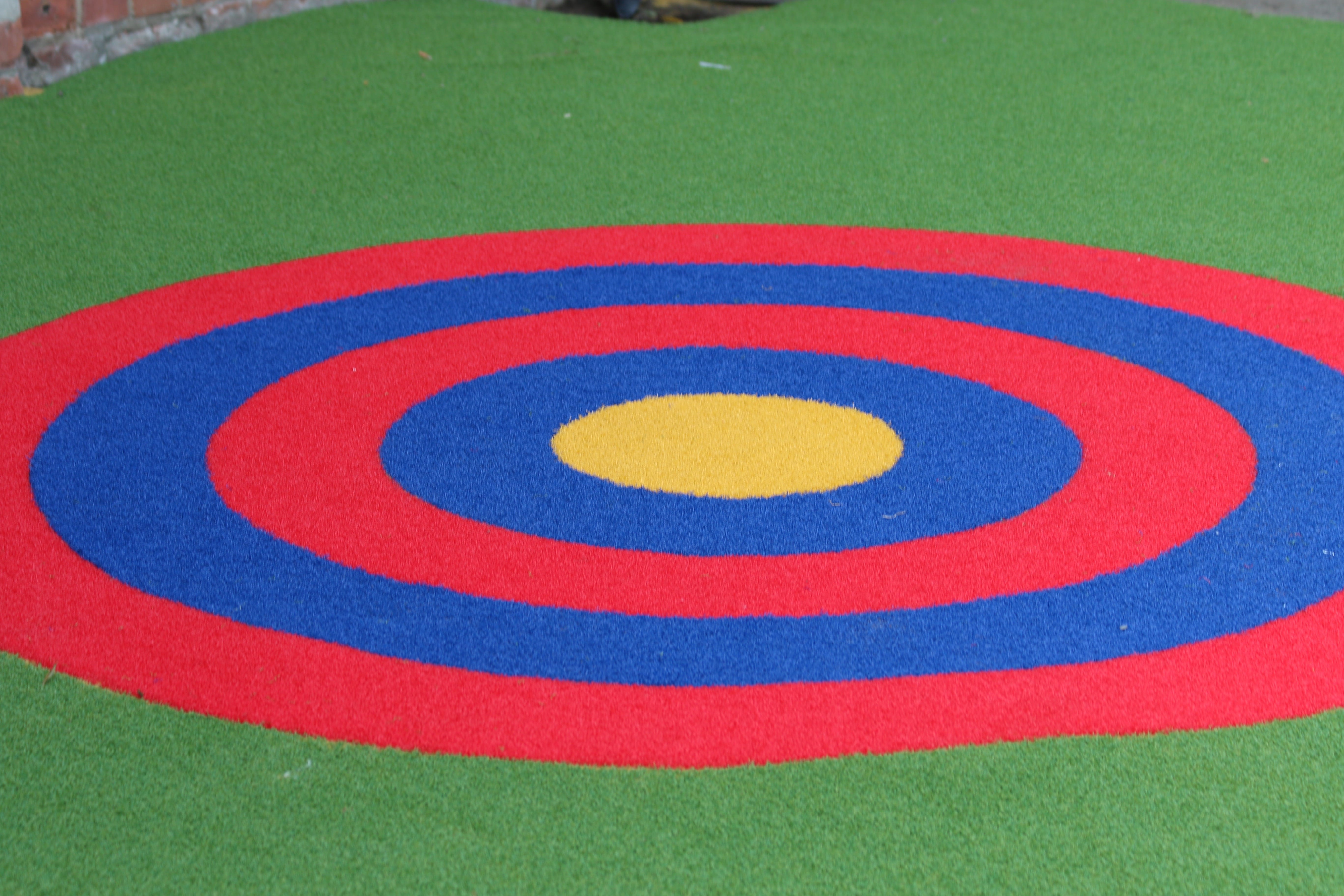 Our targets are very popular in primary schools as they are often used as part of PE sessions
Attractiveness of the Turf
The project at the school added designs of butterflies, ladybirds, number lines and even a target to the playground surface
This attracts students to the new playground and encourages them to play outside, therefore supporting fitness, health and well-being.
Ladybird designs add colour and can help open up the imaginations of younger children
Further Possibilities
STM even install equipment onto the playground surface as we feel this encourages further fitness and can help with physical skills, e.g. balancing.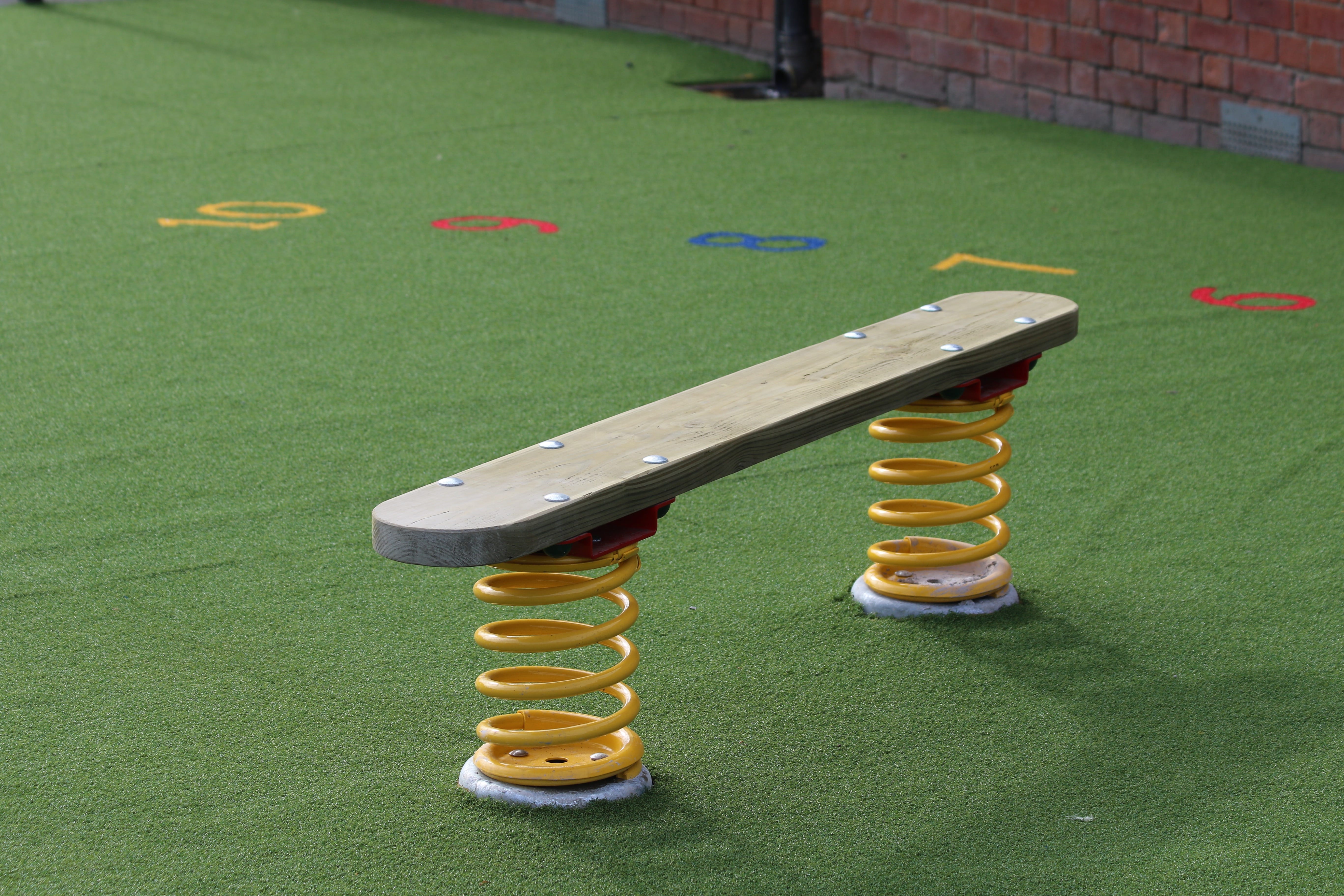 The piece of equipment allowed students to practice their balancing skills and teamwork if they are to practice together
The finished project looked sensational and really made the primary school stand-out, not only did it look good but the benefits that an EPIC playground surface have on the development and education of primary school students are amazing. These Playgrounds are often used to develop visual and sensory stimulation for SEN students, activity for physical education, safe play for all students and Linthorpe Primary even chose to add a number line to take maths outdoors.
To read more on our playground surfaces in the North East and more throughout the UK then please click the link below
EPIC PLAYGROUNDS
Bringing indoor learning outside is something that the Department of Education wants to see more of and that is exactly what this primary school has done in order to be proactive and take the next step in education for students.
"These (school grounds) areas are a rich multi-faceted, learning resource on the doorstep. They offer excellent opportunities for both formal and informal learning and play".
-Department for Education