Ever wondered about that small area next to the football pitch used for officials and spectators of the match? The chances are...these are not noticeable, or if they are it is for the wrong reasons. This area is just as important as the actual playing field but is often left neglected; muddy, patchy and even uneven in some places which could be a huge hazard if the player slides onto it. STM football touchline fitting has been used for many professional clubs to transform the sides of the pitch.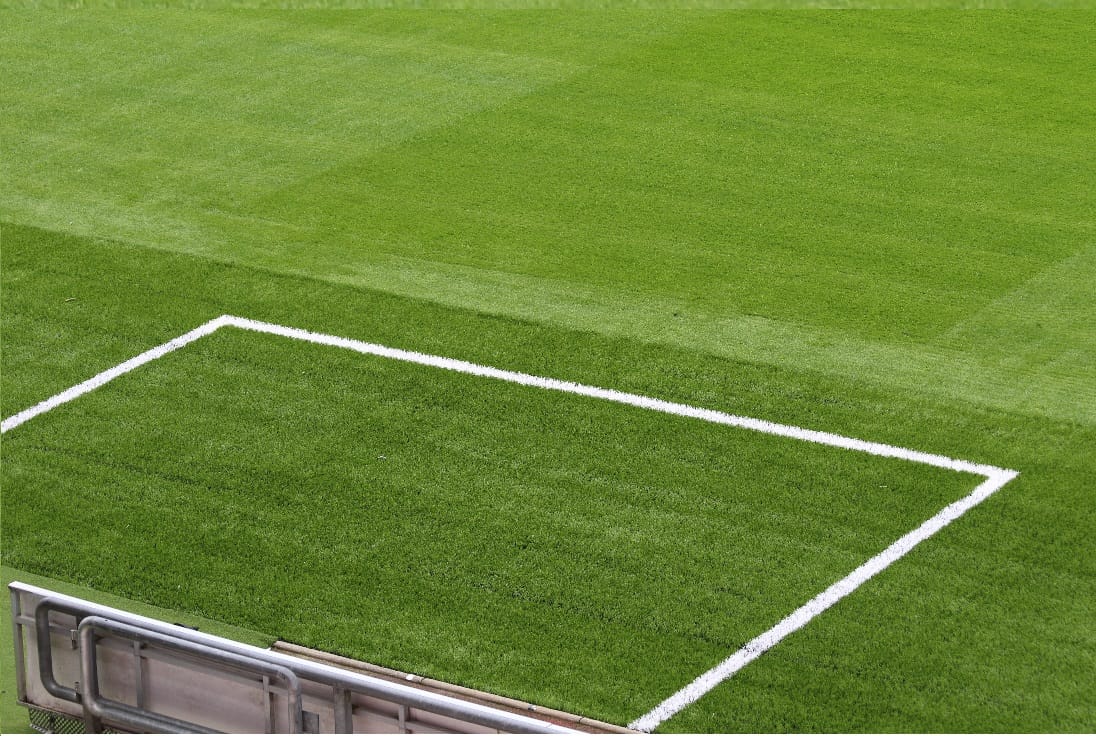 The touchline box at Wigan Athletic DW Stadium
Artificial turf is used for touchlines because not only is it designed to look and feel like real grass, so it blends in with the height of the pitch grass, but it is also renowned for being heavy wearing and long lasting. It can also withstand the sliding tackles that may occasionally slip away from the playing field.
Here are some of the football touchline projects we have done for the game:
Villa Park Touchlines
Who Plays? Aston Villa FC in Birmingham (Championship Division)
Installation Date? July 2016
Product Information? Rust touchlines with white line markings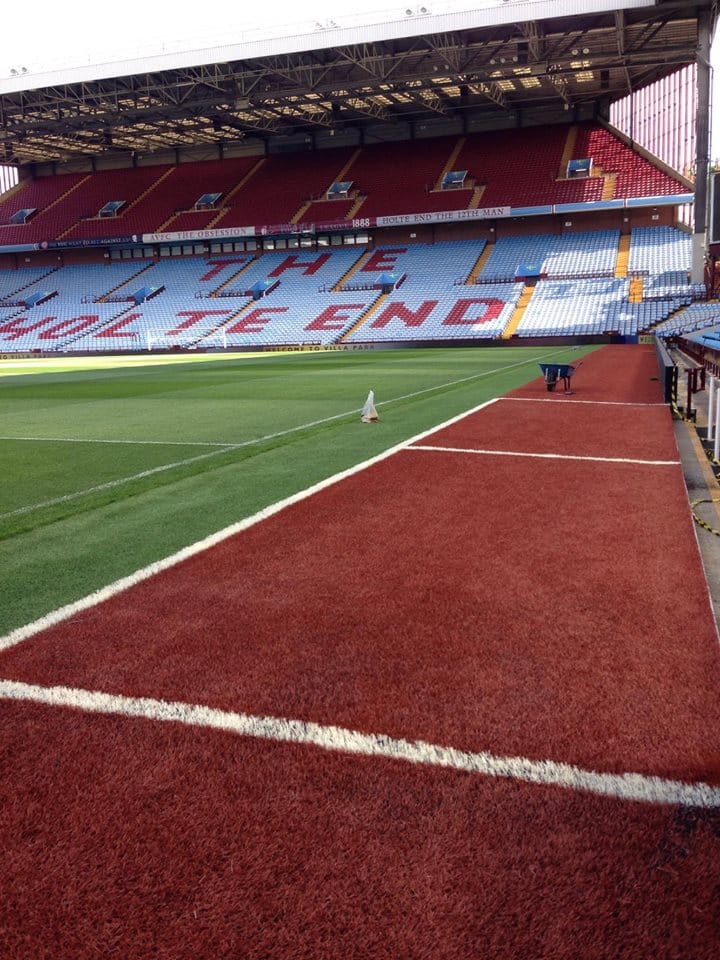 Villa Park Artificial Grass Touchlines
Who Plays? Wigan Athletic FC (League One Division)
Installation Date? May 2015
Product Information? Green touchlines with white line markings and an artificial turf logo in tunnel walkway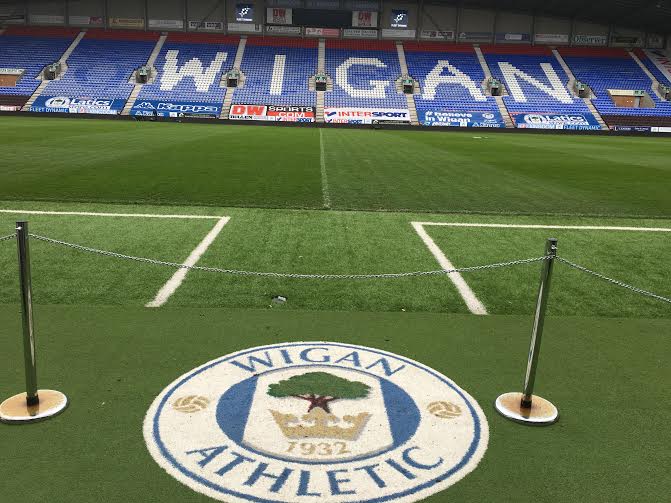 Logos can be included as part of the fitting
Who Plays? Nottingham Forest FC (Championship Division)
Installation Date? July 2017
Product Information? Red touchlines with white line markings which extends inside the tunnel. Currently in the process of creating bespoke logos to be fitted into this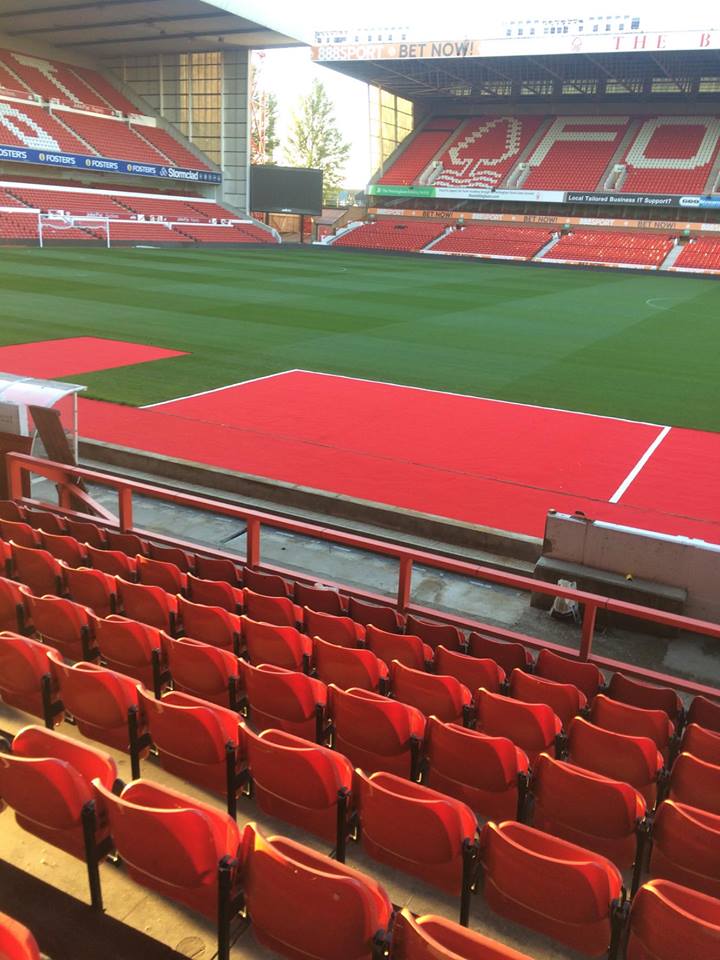 For all the fans to admire! It really does bring a little something extra to the stadium
Football touchline fitting is completely bespoke to any stadium/team so no matter what size the area is, there is always a way to transform it. Available in a variety of different colours the turf can fit into the brand colours of the team.
Request a free sample pack today using our form below, simply specify in the message 'I would like an artificial turf sample pack for touchlines'.