Not only do we install artificial turf for sports and leisure centres, schools and corporate businesses, but STM are well known in the football league. We have completed lots of installations for English football clubs from premier league to third division. And we are proud to be a part of this popular sport. Clubs are always trying to think of innovative and useful ways to brand their stadiums and we love it when they decide to do it with artificial turf. So, STM have selected a few of our installs to show you just what we do with artificial grass installations in the football league.
In July 2017, STM were asked to transform the technical areas with artificial turf. This included Nottingham Forest's famous logo embedded into the grass. This was noticeable from the stands and hundreds of social media Nottingham Forest fans loved their new touchlines.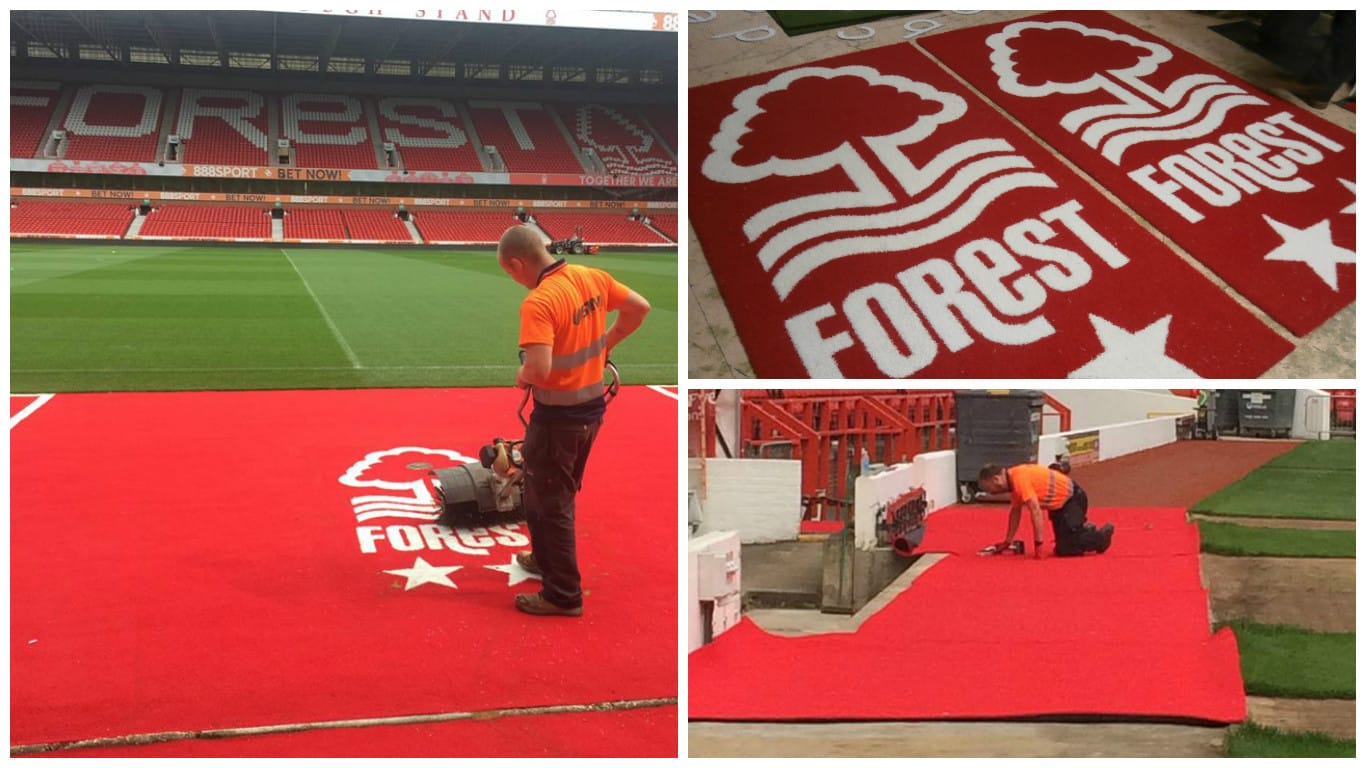 From left clockwise: STM installer embedding the log into the turf, Nottingham Forest logos complete, STM director gluing two pieces of artificial turf together.
Walsall FC
In November 2016, the full 3G resurface at Walsall Football Club was complete. The new rubber crumb pitch had been revamped and left an outstanding sports facility. The turf type we used for this project is accredited by FIFA quality.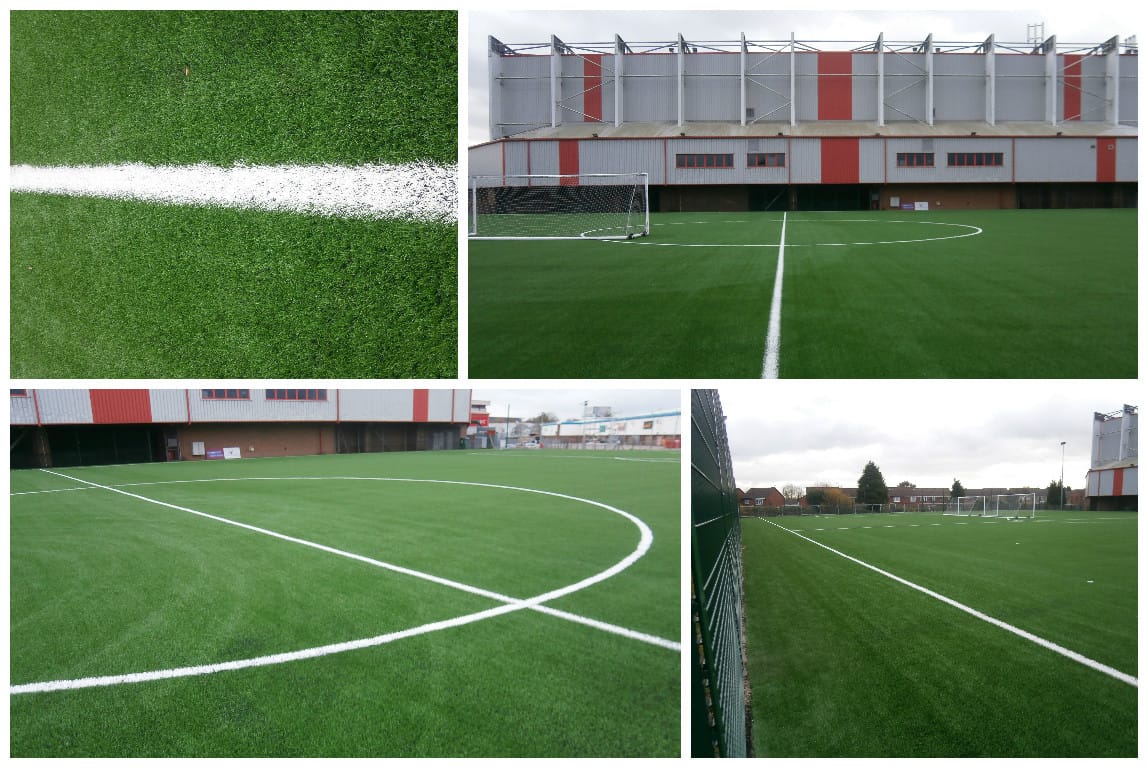 The new 3G Pitch at Walsall FC
Autumn 2015 saw a huge project come to life at Bescot stadium. Walsall Football Club was having a few problems with their muddy touchlines, so these were replaced with green artificial turf touchlines and finished with the Wigan Athletic Logo made from artificial turf as well.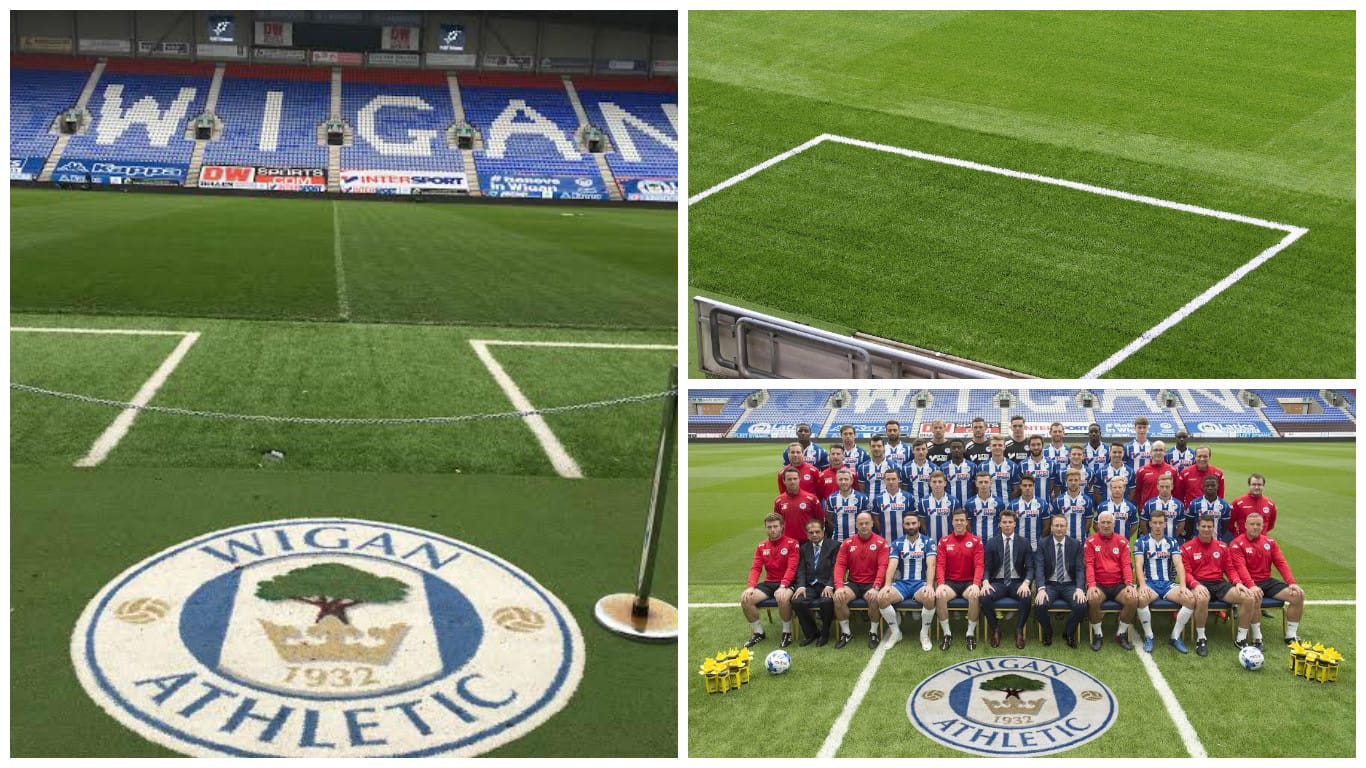 West Ham United
For their new stadium, Premier League team West Ham opted for a detailed design logo mat.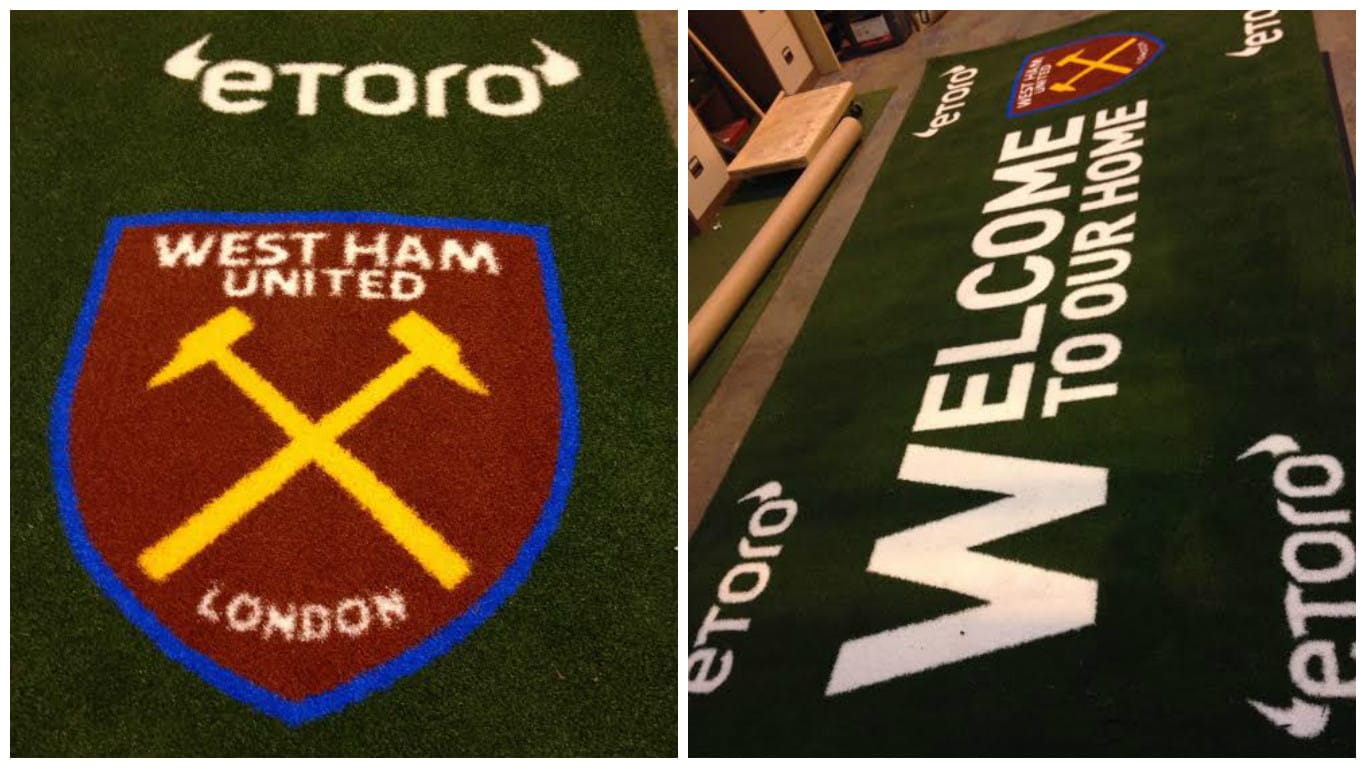 For more on football pitches, please click here.
For more on logo mats for football and branding, please click here.