We are finally here in 2017 and it has come around so very quick. This week as many school-goers go back to their studies and employees walk back into the office again, we are asking do you have to go back to the same old routine in the same environment? Absolutely not!
Is it time for change?
Something to encourage everyone to start the year well, something to admire but also use frequently and enhance our lives just that little bit more. We can do just that, and we have been doing it for some time. At Synthetic Turf Management, we don't just lay artificial grass, we create truly amazing environments which can be educational, fun, a quiet place for relaxation or even a fake grass outdoor area to admire.
Our artificial turf installations spread far and wide and we operate nationally. From peace gardens at schools to indoor office rooms, landscape gardens to children's playgrounds, there's not much we can't do.
But why now?
Well a New Year is the perfect place to start, we all need a bit of encouragement and inspiration to become more motivated for the year. So wouldn't it be nice to come back to a change in scenery, and we are not just talking about for us adults, but children too. We know that parents of school children love the idea of new equipment and places for their children as this helps to enhance their education, but children love it too! Our artificial turf designs combine bright and vibrant colours to create an 'EPIC' feature.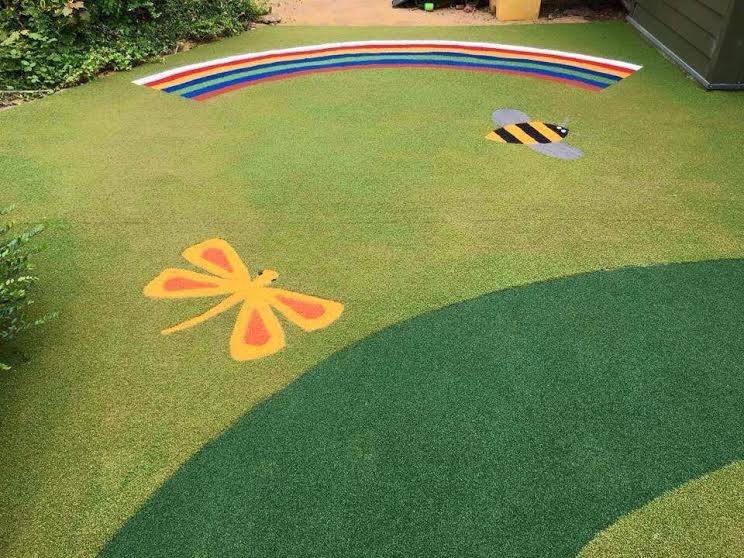 Wilkes Green Peace Garden
And we can't have those parents getting too jealous, so why not implement artificial turf into an indoor office space or garden to give your employees that little bit extra for all their hard work. With the British weather, it can be difficult to encourage workers to get a bit of fresh air so that they are motivated for the afternoon, artificial turf doesn't hold rainwater and has perfect drainage therefore there's no mud in sight and rest assured lunch can be taken outside without any mess. Just a lush green lawn 365 days a year.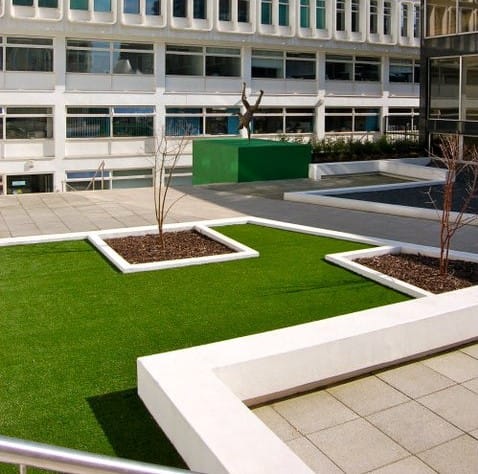 Artificial grass for business
There's so much more we can do with artificial turf but unfortunately, we can't fit it all in today's blog. But make sure that you keep up to date with it as we're constantly updating with more new and exciting projects.
For more on STM artificial turf installations, contact us below:
01642 713 555