We are well and truly back into the swing of things now it is October, so it is that time to start thinking about Christmas, snow, and much colder and wetter weather! Working within schools, we know that it can be hard to cater to all sports on the curriculum when it comes to weather interfering. That is why our all-weather multi use games areas are one of the most popular products to practice school sports.
Synthetic grass is more often than not recognised for its ability to withstand particular winter conditions. Its powerful drainage and little maintenance required makes it a perfect contender for schools. And luckily enough, you are in the right place as we are artificial grass installers specialising in school MUGAs!
In today's blog, we are reviewing two MUGA installations that we completed this summer so that the school could have access throughout the entire year.
Project 1
School: Cleveland Road Primary
Location: Ilford, East London
Square metres: 670
Base: Tarmac playground with 5mm rubber padding underfoot
Colours: Blue, green and rust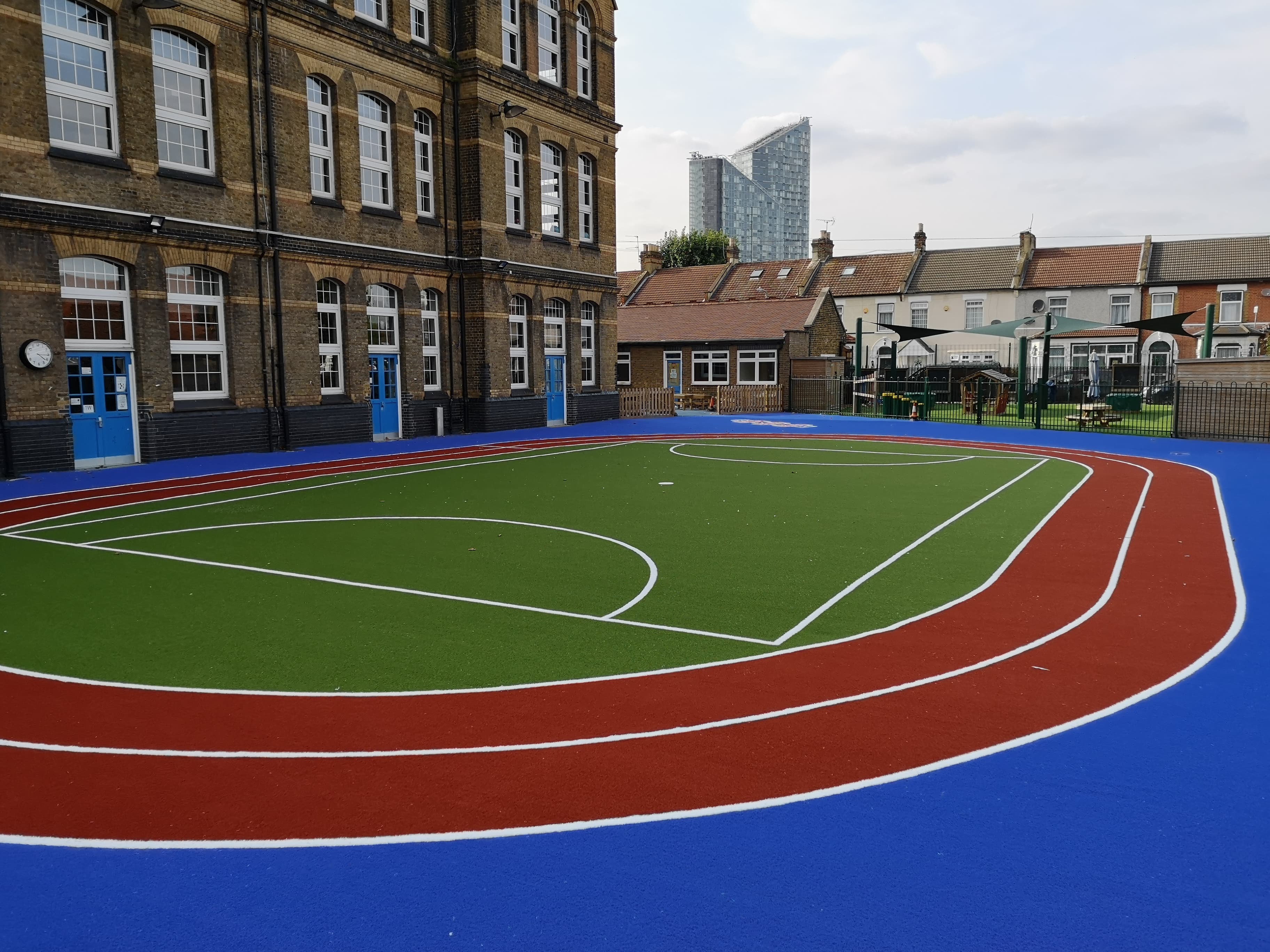 Cleveland Road colourful MUGA
Project 2
School: Thorntree Primary School
Location: Middlesbrough, North Yorkshirer
Square metres: 620
Base: Natural turf- full build project
Colours: green with various different colour sport markings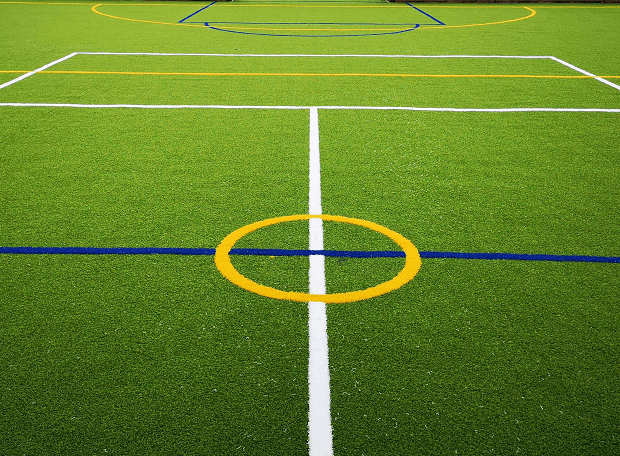 MUGA at Thorntree Primary
What Did we Think?
Synthetic Turf Management commented, "Usually schools decide to get their facilities rejuvenated in the holidays, then this minimises inconvenience to the school staff and pupils. Over the year we completed so many multi use games areas all over the country on a variety of different bases. And we have even had a lot of interest for the next couple of years too. It seems artificial turf is proving more popular year on year!"