It can be difficult to introduce certain sports at a younger level especially without the appropriate facilities. But a mini MUGA could be the way forward for your primary school. For Key Stage 1 and Key Stage 2 pupils, a mini multi use games area provides markings for a variety of different sports so that schools can offer a wide range of sports even if they have just a small space to work with.
West Jesmond's Mini MUGA
West Jesmond Primary School in Newcastle Upon Tyne was completed yesterday by our team and this certainly tells us that even small spaces can be revamped and optimised.
160 square metres of our specialist British manufactured play artificial turf coupled with a 5mm rubber pad underlay ensured the safest surface possible at West Jesmond. The white line markings in the shape of a D catered for football and hockey.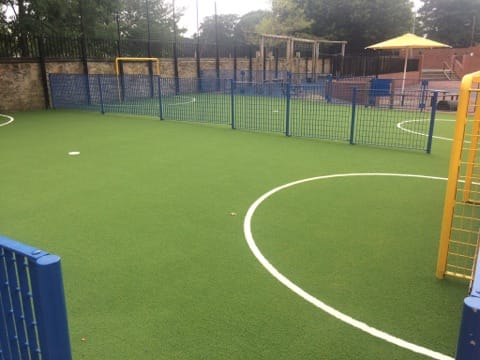 The green play surface is fully texturised, unlike a landscape grass it will not run the risk of going flat with moderate activity.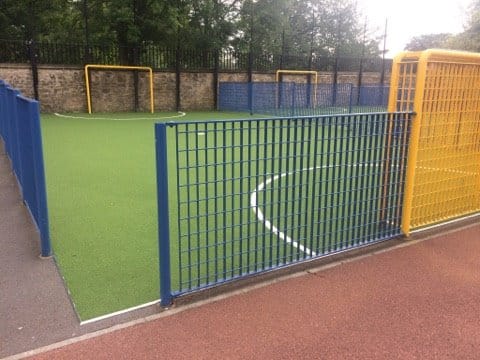 Introducing colour to the playground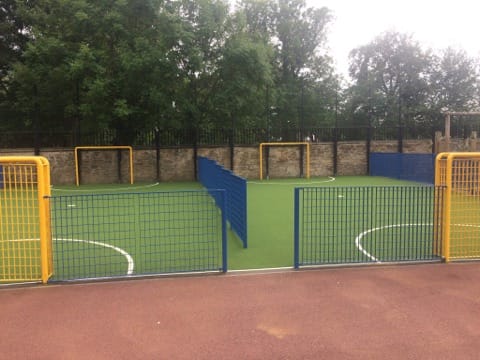 The project consisted of the supply and installation of two mini MUGAs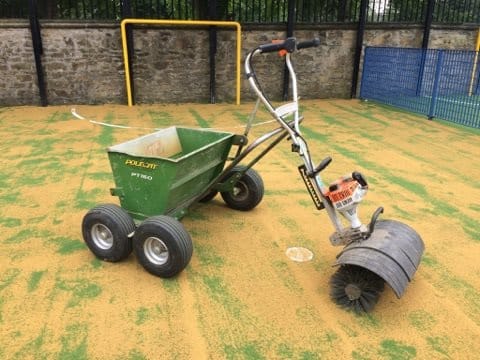 Sanding is a very important part of the process as it helps to protect the yarn and ensure the grass lasts for many years to come
A mini MUGA is just one of the many products that we offer primary schools. At STM, we specialise in revamping primary outdoor (and indoor) spaces to meet national curriculum standards, add a bit of colour and promote health and wellbeing amongst all pupils.