The Daily Mile is a registered charity based in the UK that set out to work with primary schools and other businesses to achieve ultimate success: Improve the fitness of children with just 15 minutes a day! This is all in line with our values at STM!

The Daily Mile's aim is to improve the physical, mental, emotional and social health and wellbeing of children- regardless of age or personal circumstances. Over the recent years more studies confirm that children lack an active lifestyle and perhaps the only time they do anything active is at school! The simple aim of this fantastic organisation is to ensure children get running or walking for 15 minutes a day in school or nurseries (information correct from The Daily Mile Website).
Most schools in the UK have been taking steps to educate young people on the importance of a healthy and active lifestyle however sometimes you need to make these activities such as running and walking attractive to children, that is where STM come in!
STM's Running and Walking Tracks
Synthetic Turf Management are leading artificial turf installers who operate all over the UK. Aiming to cater to the schools needs in the way of encouraging more students to spend time outdoors in a fun and safe environment. As sports specialist STM can offer bespoke facilities that transform school grounds in the hope that children are encouraged to extend their physical education. Running and walking tracks are a fantastic way to make sure your school keeps children 'Fit for Life' and supports The Daily Mile.
Improve your schools' outdoor provision with running and walking tracks to reach the Daily Mile
What is great about running and walking tracks made from artificial turf is that they are suitable in all-weather types meaning that your school can always get that 15 minutes The Daily Mile recommends every day. Also running and walking tracks can be used as part of PE sessions which makes them fit for multiple purposes whilst also ensuring they are fully inclusive to every child.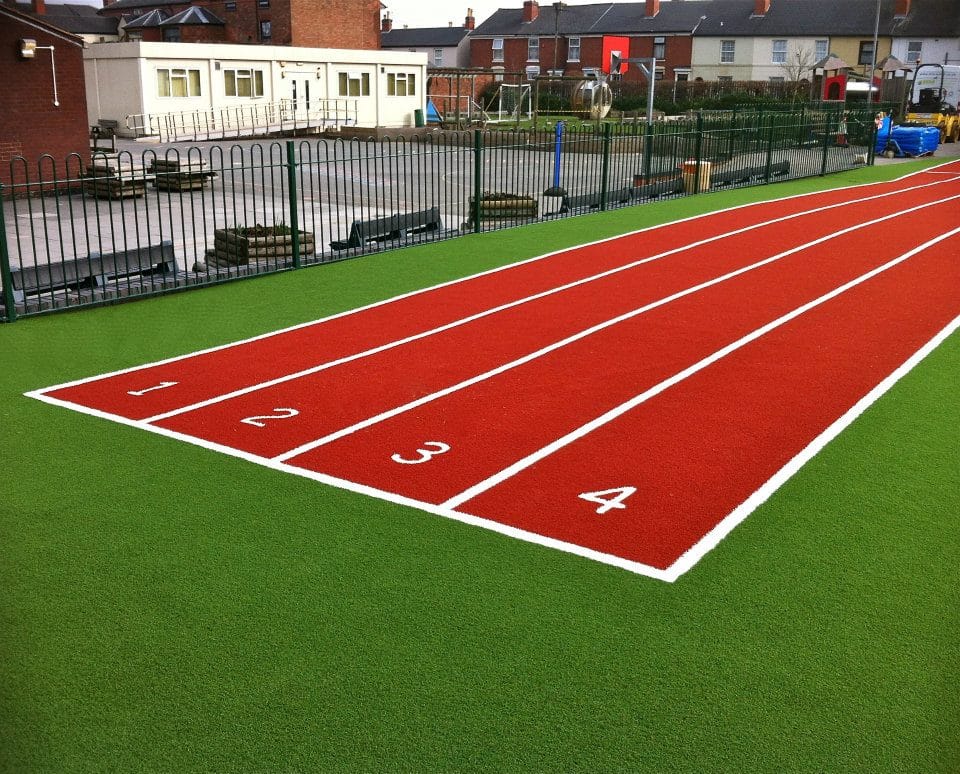 With a range of bright colours artificial turf tracks are attractive to all and they have other great benefits too such as making your school stand out!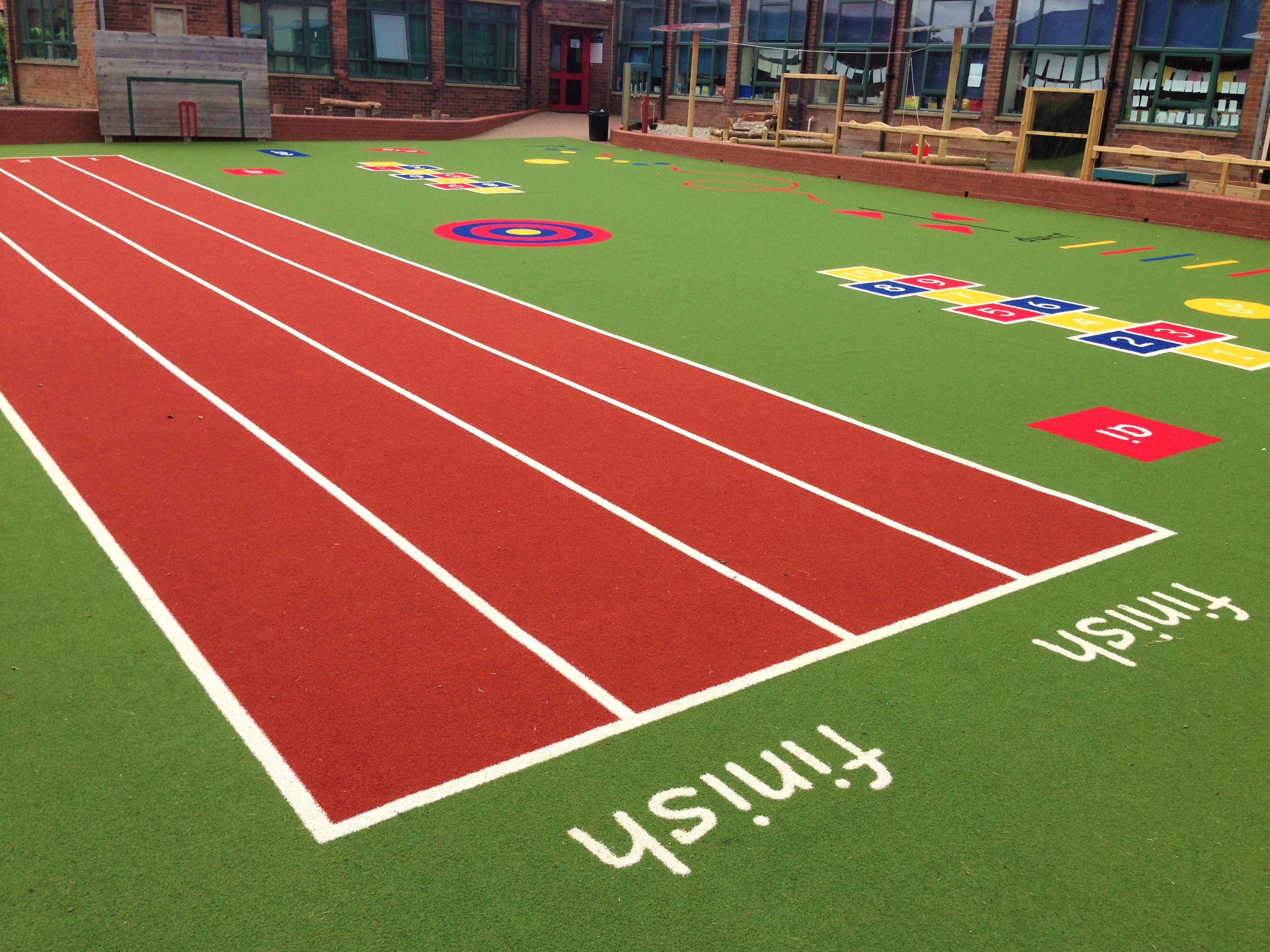 There are so many options available for the Daily Mile running tracks
So if your school is wanting to support The Daily Mile and maximise the quality of PE facilities, STM can offer bespoke packages with a friendly team of dedicated installers to contribute to the young children of today in taking strides to become a nation that emphasises heavily on the activity levels of all.
01642 713 555
Info@stmworld.co.uk