School sports are taking off now more than ever but we have noticed that many schools simply don't have the inspiration that they need to practise this every day as much as possible. We think that all lessons should have the opportunity to be taken outside and that schools should offer a wide variety of sports in every season… yes, we mean winter too! That's where we come in. At Synthetic Turf Management we provide a range of school sports surfacing that is all-weather proof. How do we do this? By using our bespoke, British manufactured multi-purpose product. Artificial turf.
Pike Fold Community Primary School is located in Manchester and recently had installed 792 square metres of green artificial grass by ourselves.
The School Sports Surfacing Spec:
5mm rubber pad to be installed as an underlay to absorb impact and act as a softer base
The inlay of white, red, blue and yellow markings to cater for football, basketball, running and cross court pitches.
A sand dressed product to be used
Preparation of the existing tarmac base.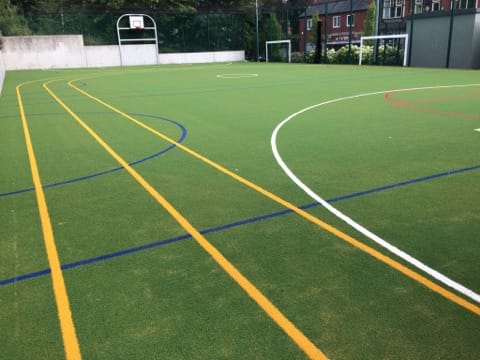 The surface was just 30m by 20.3m but now the school were able to offer sports which they couldn't before, without the worry of safety issues.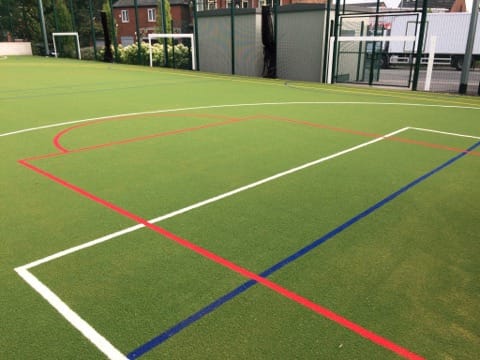 Artificial turf is available in a variety of colours to easily mark out for certain sports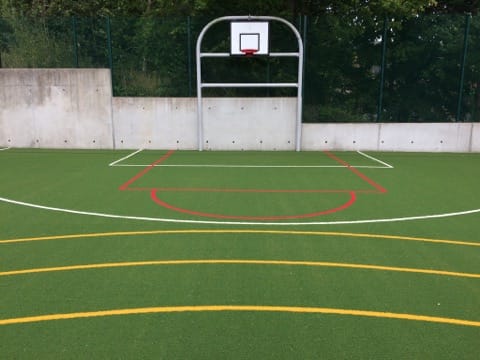 Artificial turf is much more encouraging and engaging than other products. With a lifespan of up to 20 years, more schools are opting for this low maintenance product.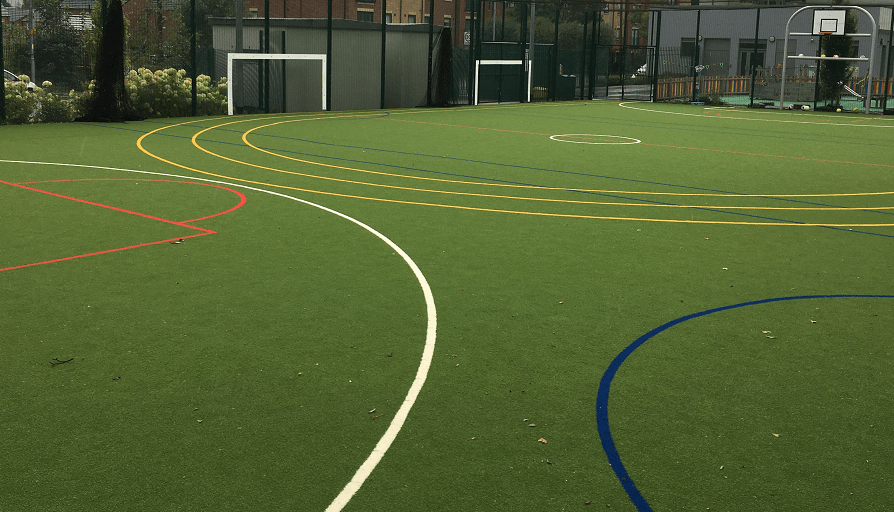 All set for the new academic year.
Help us to promote health and wellbeing through school sport!
Additional information is readily available about school sports surfacing. You can request your free information pack today by calling 01642 713 555 and referring to school MUGAs.