At STM we're proud to have worked with some of the most prestigious independent schools in Britain. From full sized hockey pitches to EPIC playgrounds, we've helped schools such as Devonshire House, North Bridge High and Long Close Prep transform their grounds for the better.
Artificial grass playgrounds & sports pitches
Working with independent schools is always interesting because they're often situated in impressive, historical grounds. Long Close Preparatory School in Slough, for example, is housed in a building that was once Queen Victoria's dentist! These days, however, it's looking a lot more modern, with a couple of artificial grass MUGAs (Multi Use Games Areas) and a synthetic turf cricket wicket. We can just see the Queen sipping her tea, watching a good game take place on the lush green pitch!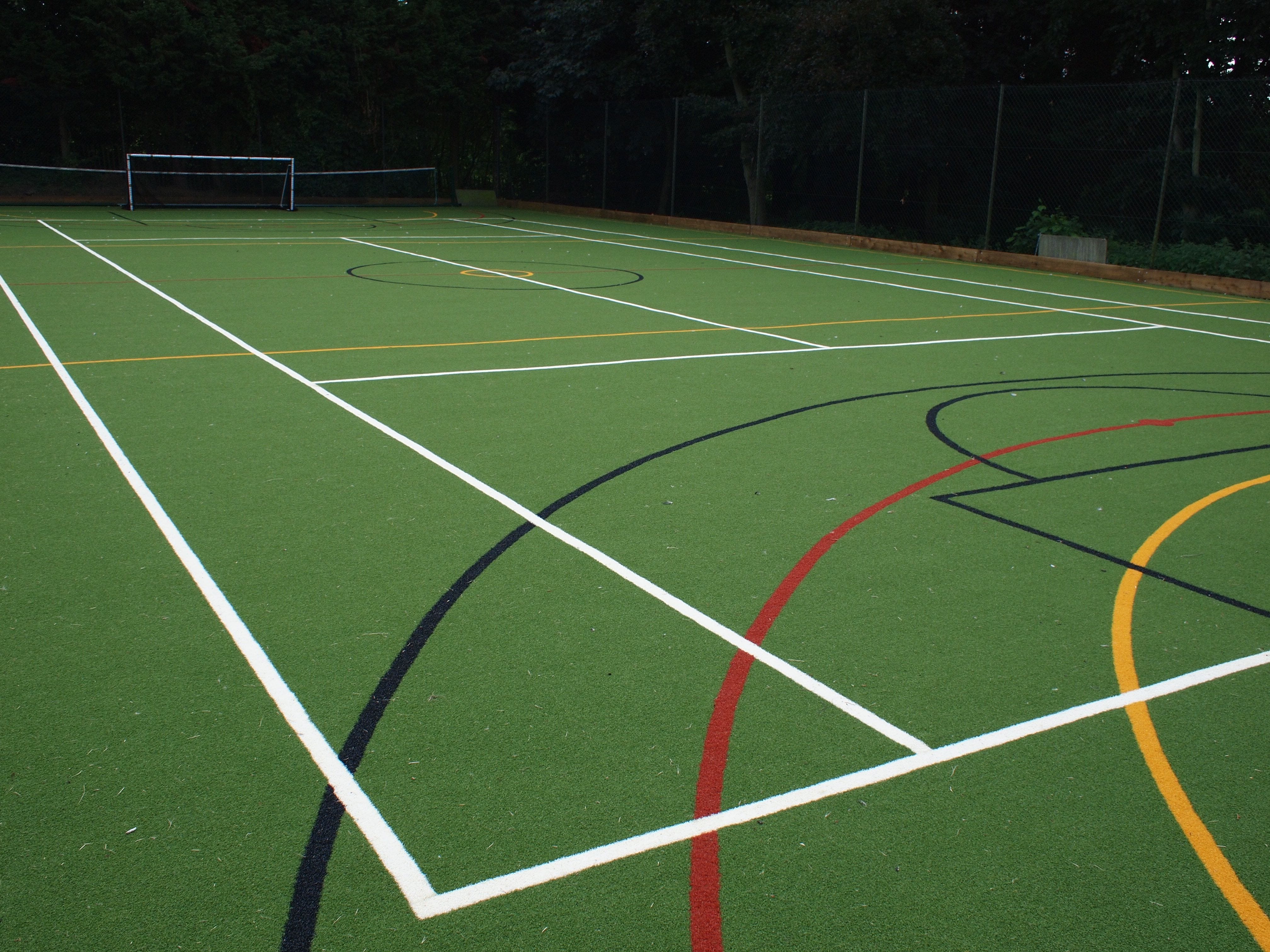 One of STM's longest standing friends in the world of independent schools is Kings House School in Twickenham. We've been working with them for the past seven years, boosting their outdoor facilities with everything from playgrounds to football pitches. The school is attended by nursery pupils through to older students, which is why they've got the full works, including an awesome 3G football pitch and an EPIC playground too.
Tennis court resurfacing
One reoccurring problem experienced by independent schools is that of old, run down tennis courts. There's nothing quite like seeing a grey, un-enticing surface be transformed into a bright, colourful play area, MUGA or sports pitch. It's not as major as it sounds either; artificial grass can be laid over the top of the existing surface, which is what we did for Devonshire House in London. Their tennis courts weren't being put to good use, but we saw huge potential for the space. The STM team got to work in transforming the court into an early years playground, complete with bright colours and surrounding running track. We've got a feeling Devonshire House never looked back!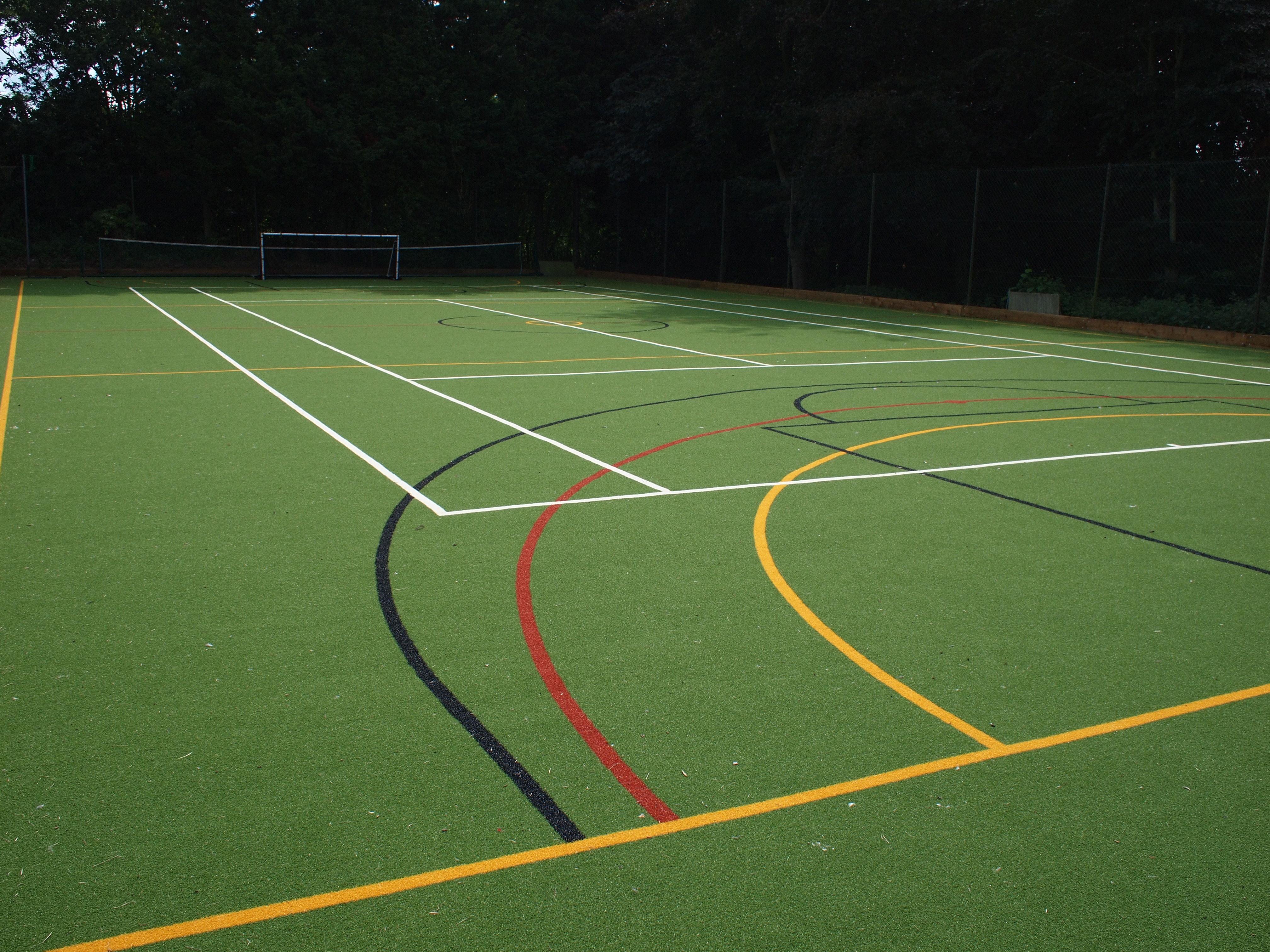 With many more independent school projects in the pipeline, and continuing relationships with the schools we've been working with over the past few years, we can't wait to see what's around the corner. With that in mind - if you're looking to transform an independent school with artificial grass surfacing, we'd love to hear from you.
Give us a call on 01642 713555
EPIC stands for Education & Play In Colour. It's a playground system we've designed, using bright and colourful artificial grass and incorporating all sorts of different educative games and markings. Click the link to find out more: EPIC Playground Surfaces.