Ever wondered how we install your MUGA from start to finish? Well now you can…
MUGAs (multi use games areas) are a fantastic addition to any school, this is because they can be designed to fit all areas and are completely bespoke. So whether it is hockey, football, netball, basketball or other sports you can have them all on one surface therefore making the most out of the school grounds.
Kings Academy is a secondary school based in Teesside, North Yorkshire. They approached Synthetic Turf Management for a resurfacing installation as the previous sports surface was looking old, worn and was virtually reaching the end of its life. A variety of sports were already on the syllabus at Kings Academy so we made sure that the design fit into exactly what the school would need and the size of it in comparison to the number of pupils who attended the school. A MUGA was chosen with particular emphasis on hockey and football.
Before the installation the sports surface was dull and not inviting to all students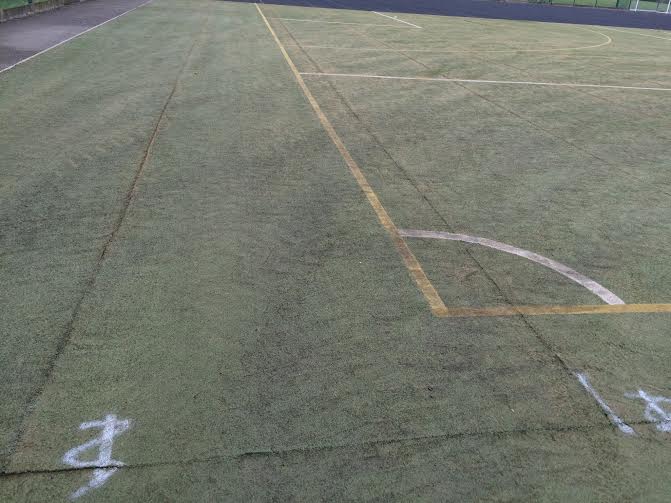 The turf lines were starting to fade due to the usage of the sports surface- telling us that MUGAs do get used very well and are an asset to any school!
Synthetic Turf Management always aim for the most convenience for our customers and that is why we can provide all facilities, not just the MUGA and the artificial turf, but also fencing, lighting (from The Sports Lighting Company) and equipment so that you can have everything installed in one job.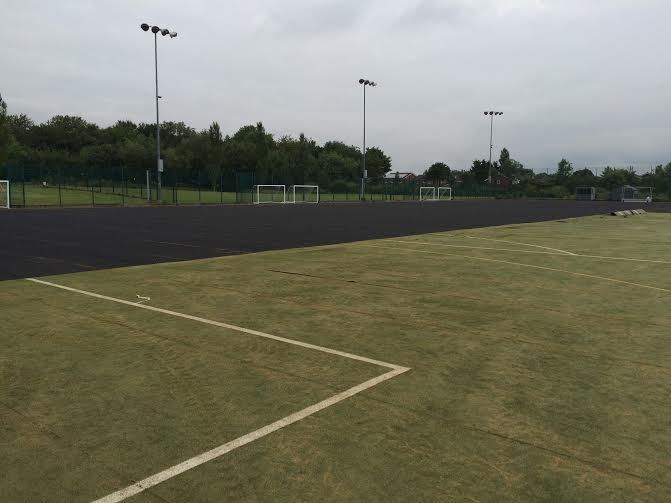 The first step of the installation is the pitch uplift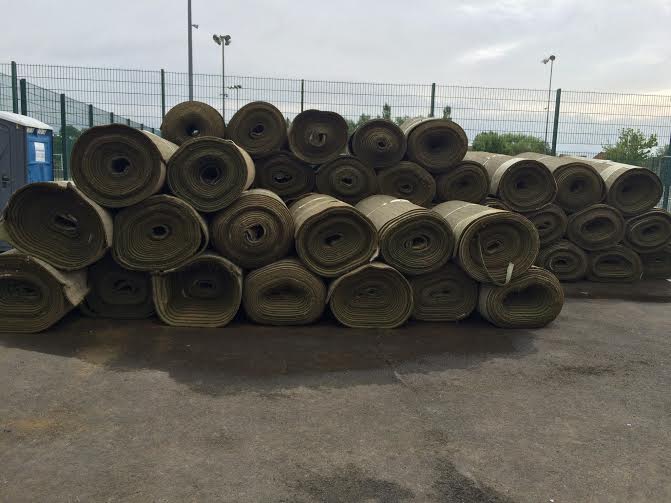 We dispose of all of the existing turf in a hassle free way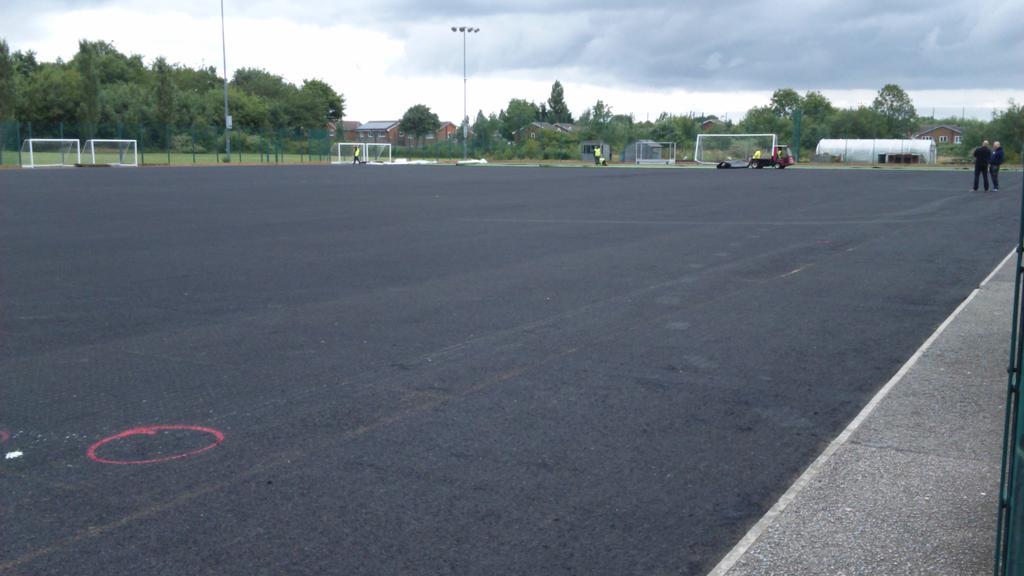 Ready for the base works to be laid- We have a team of installers who work on our larger projects in a professional and efficient way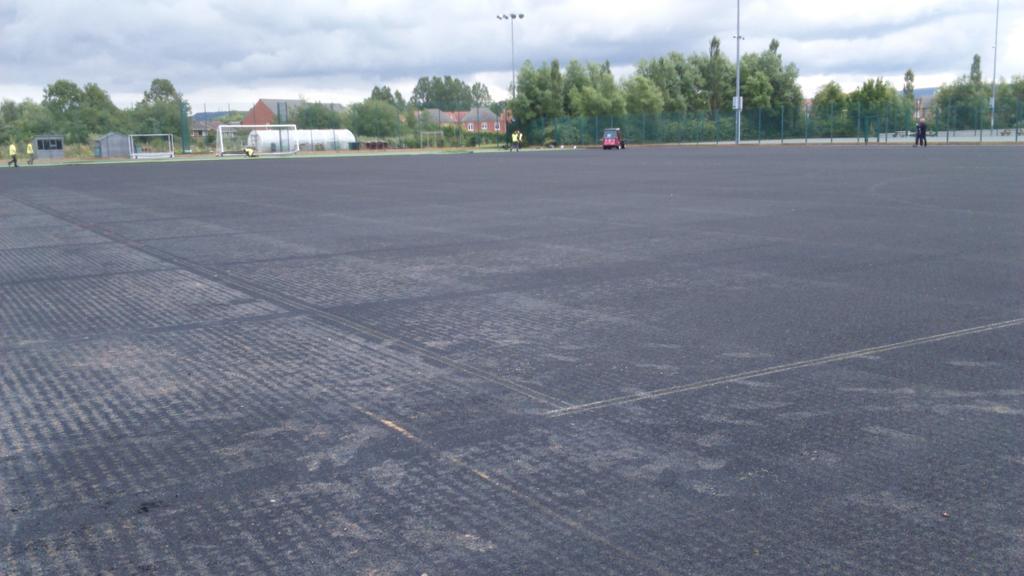 The baseworks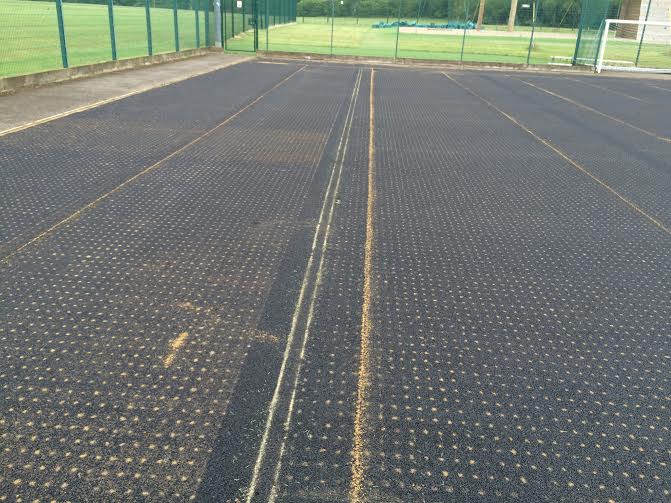 Holes are drilled in the base works to allow sufficient drainage of the MUGA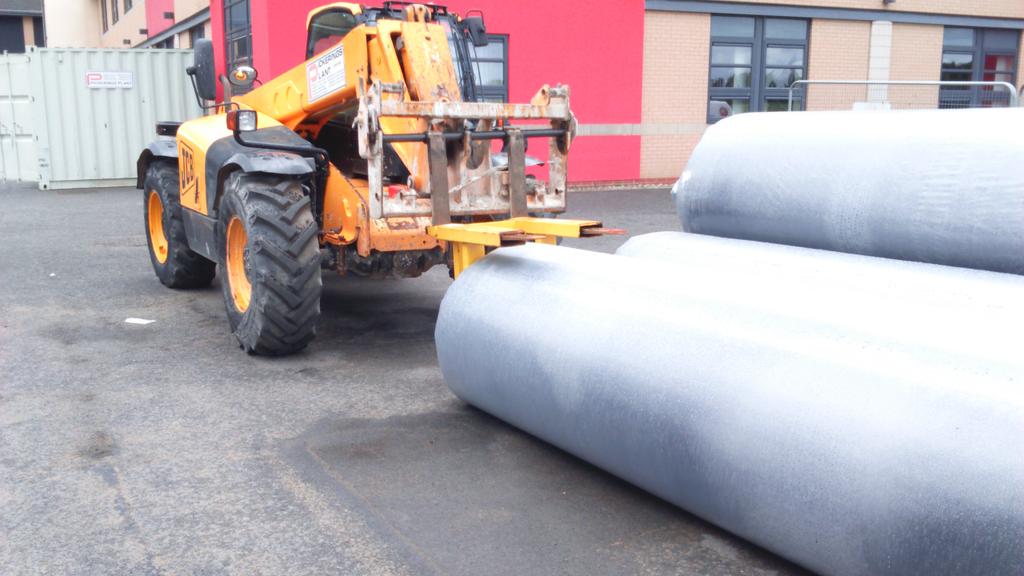 And then we start to lay the artificial turf!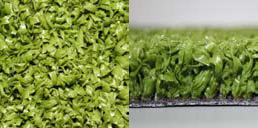 Domo hockey turf was used for this MUGA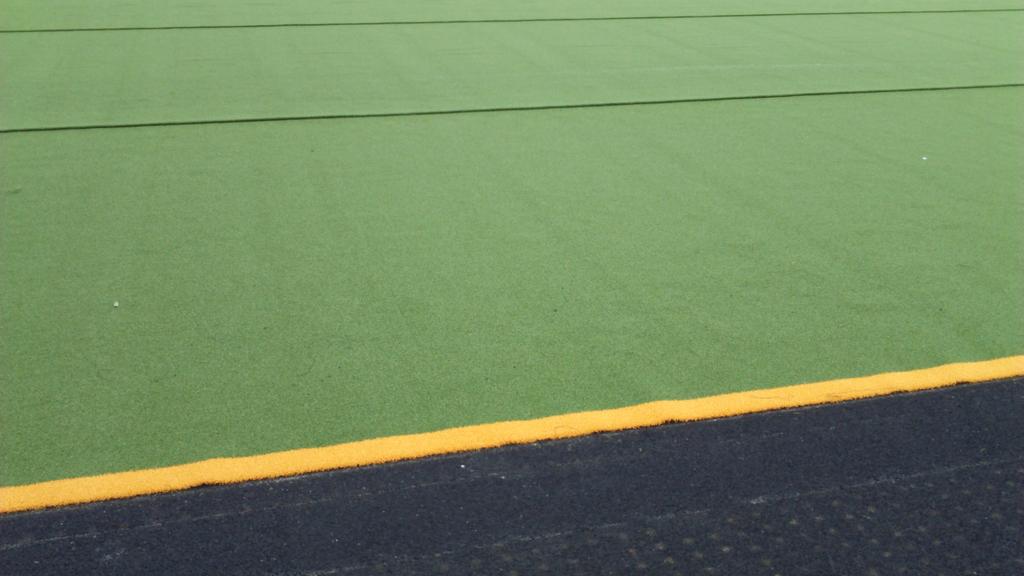 Now we can start to lay the artificial turf for the MUGA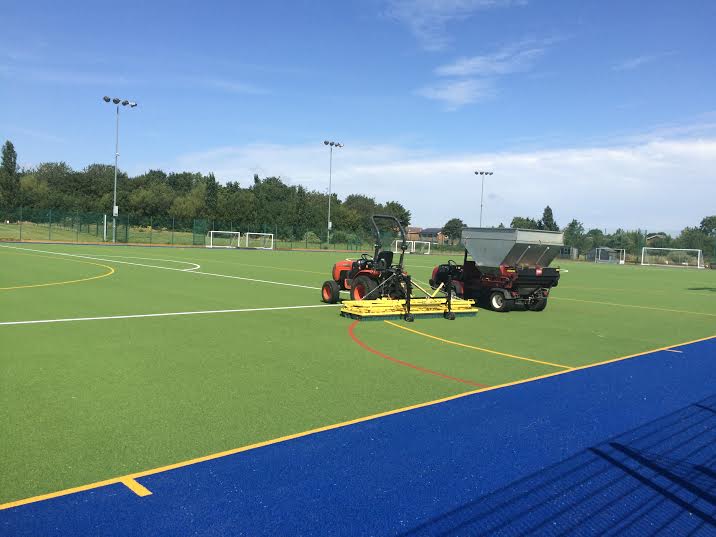 We ensure that we sand and brush the pitch to the best standard to create a playing surface that helps every student perform to the best of their ability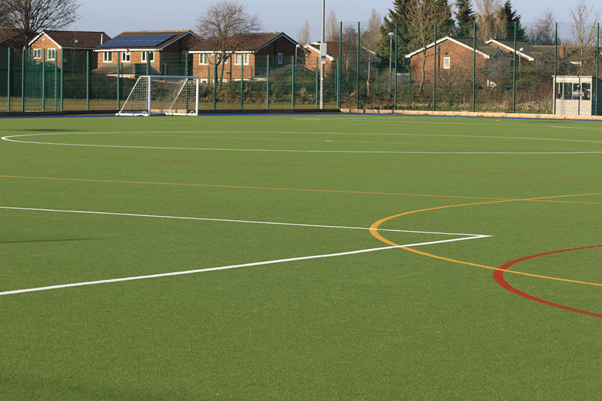 And the finished surface was phenomenal!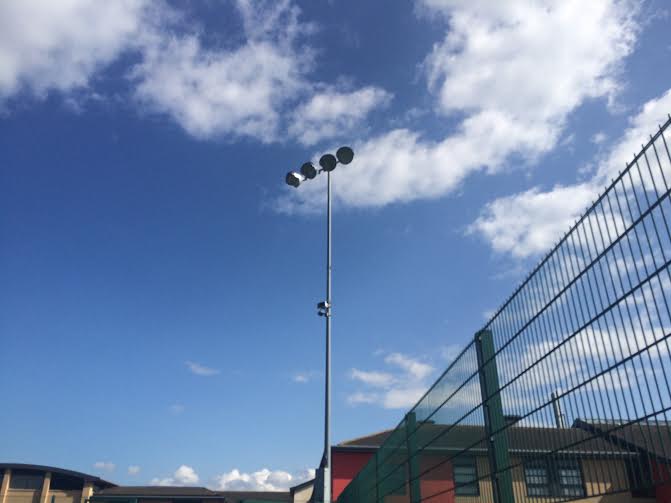 The lighting allowed for increased usage of the pitch even on an evening for after school sports sessions
Both staff and students at Kings Academy were over the moon with their new state-of-the-art MUGA. With very little maintenance, excellent drainage, high quality turf, bespoke projects and all year weather proof there is no better time to step up your schools sports facilities.
For more information on our MUGAs then please click here.