Do you need that little something extra to encourage more gym-goers to your facility? We think that extra push comes from having the best equipment for your gym that can help you to offer a wider range of activities. That is where our prowler lane product comes in.
Gym Flooring Prowler Lane
This week's gym mat has been manufactured, designed and created with our Evo Pro blue fully texturised artificial grass for sports flooring contractor Gym Flooring. You may remember the prowler lane we completed earlier on in the year for them.
Well the spec was very similar this time: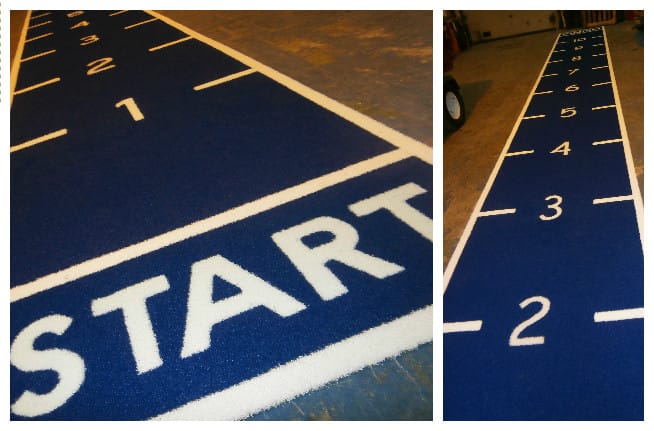 The prowler lane required markings from 1 to 10 along with a bespoke START and FINISH line in appropriate font. This was then framed with vibrant white markings that stand out.
We always love to see the finished results so if you happen to be a member of a gym with an artificial turf gym mat, it might very well be us and we would love to see pictures! #STMgymmats