From all the team at STM welcome back to 2013, we hope you and your staff had a great Festive Season & all the best for the year ahead.
2013 will be a record year for Synthetic Turf Management and our continuing installation of the synthetic surface, you number ONE for artificial, synthetic or Asto Turf surface. Our existing customers has seen the value and the benefits of having synthetic surfaces implemented especially within the safe outdoor play areas and educational environments. STM will be growing significant in 2013 if we look at our synthetic surfaces projects planning & schedule for the year ahead. 2013 will see one of our biggest synthetic turf projects in North East/Cleveland, which will be another flagship synthetic turf and safe play surface project to be completed within the first quarter of this year.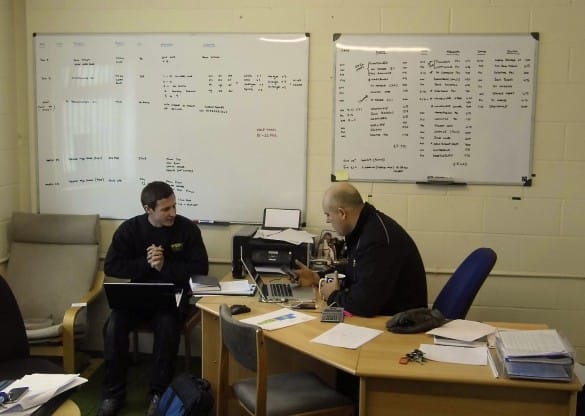 Jon Bell, MD of Synthetic Turf Management with Lee Struwig, Senior Synthetic Turf Installation Specialist
In 2012 we developed systems and implemented structures which would take Synthetic Turf Management to the next level. We have invested significantly into staff training and state of the art plant, equipment and machinery to enable STM to review, design, quote, supply, install and maintain synthetic turf surfaces throughout the UK more efficiently. We are introducing additional synthetic turf product ranges to be able to cater for any surface require at affordable pricing. - Jon Bell (Managing Director - Synthetic Turf Management)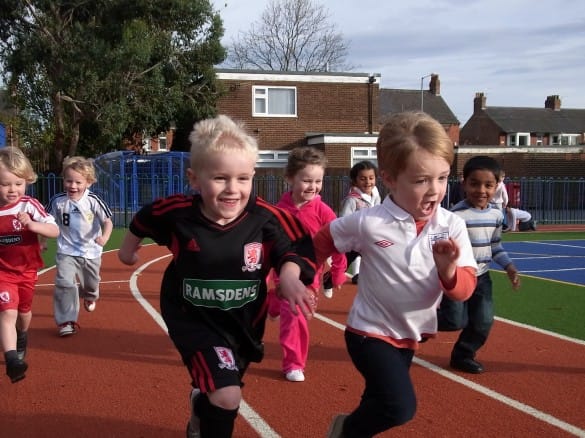 MUGA, (Multi Use Games Area), All weather synthetic surface, North East, Cleveland, St Edwards Primary, Middlesborough
STM has exciting products & playground solutions, which will bring old gritty, muddy and water logged surfaces to "EPIC" (Education and Play in Colour) with colourful, imaginative playgrounds, safe play areas based on individual unique requirements.
2012 was the second wettest year in the recorded history.
We can proudly say that the extreme rain did not affect any of our existing synthetic turf surfaces. All weather prediction for 2013 indicate similar rainfall patterns like in 2012. All our schools have seen improved OFSTED reports, reduced playground accidents, teachers wanting to teach outdoors and improvements in playtime behaviour due to increased levels of participation on the all weather synthetic surfaces.

EPIC - (Education and Play in Colour) - Exclusive to STM
"We now have safe and suitable state of the art facilities where our pupils can enjoy athletics, hockey, football and sporting activities, we can also open our facilities to our after school clubs, other schools, clubs and associations. The play area has in effect been doubled; allowing the children to play safely on the surface within 20 minutes of heavy rain, due to the brilliant drain system. It has been a welcome aesthetic change for our parents and neighbours homes." – Tom Gittens – Head Teacher – Hartburn Primary School - October 2012
We offer Free: Consultation, Surface review, Design, Quote and Funding Advice, why don't you contact us NOW
Why don't you design your own Safe Play (STM EPIC) area or MUGA (Multi Use Games Area) with our new Pitch Builder on our site with our exclusive partnership products from supplied by Tiger Turf.