Excavating and the Base
The team were sent down to first excavate the natural grass leaving a smooth surface to construct on. Then we made a dynamic base with sub soil drainage, a sub base and a geotextile terram,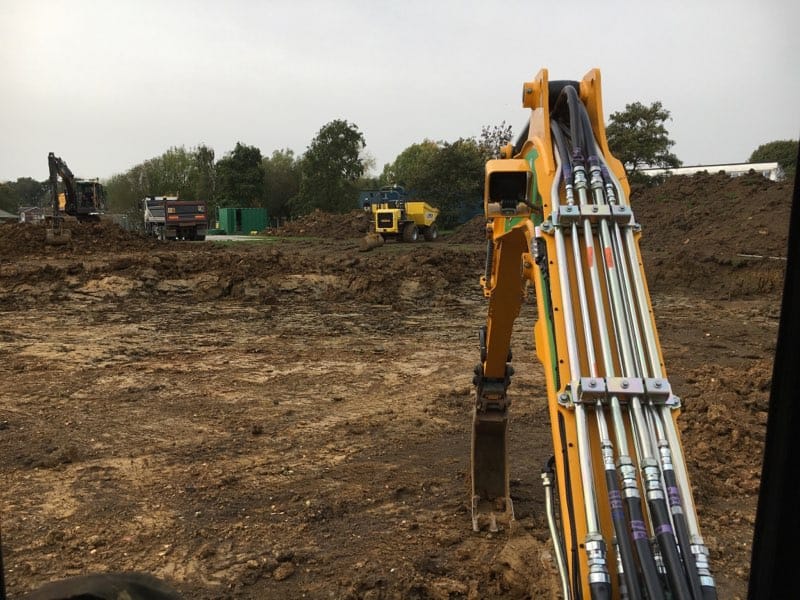 A 5mm rubber padding is laid on the surface to cushion falls and then it was time for the 1500 square metre colour carpet installation.
Carpet Installation
All the sport markings are measured and cut out on site which is a very specific process. Line markings for football, netball, athletics and cricket were included as part of the new MUGA.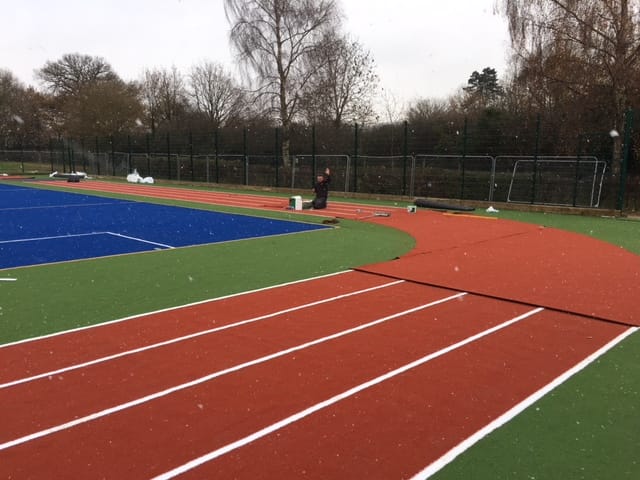 Completed Project