Artificial turf overlays are rather common when it comes to tarmac playgrounds however less so with wet pour rubber. After the years have gone by with poor weather and everyday use, wet pour rubber discolours and does not look at all inviting to pupils. Manor Road Primary School chose STM to work our magic on the outdoor area.
What is an Artificial Turf Overlay?
It does exactly what it says on the tin. An artificial turf overlay is where the current base is useable and therefore is the most cost-effective option. A thorough examination of the base should be carried out to report any uneven ground or to rectify drainage issues.
After an onsite consultation with our installation experts, we gave the wet pour rubber base the thumbs up to be installed on and the job could get underway.
Manor Road Primary School, Clayton-le-Woods, was complete with 135 square metres of our green EPIC play grass.
Before and After: Artificial Turf Installation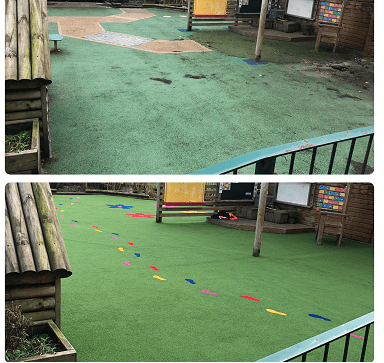 From wet pour rubber to artificial turf. Artificial turf is mainly chosen because it can last decades and requires low maintenance. On top of this, intricate designs can be cut into it and this is what we call EPIC. One of the most popular products at STM.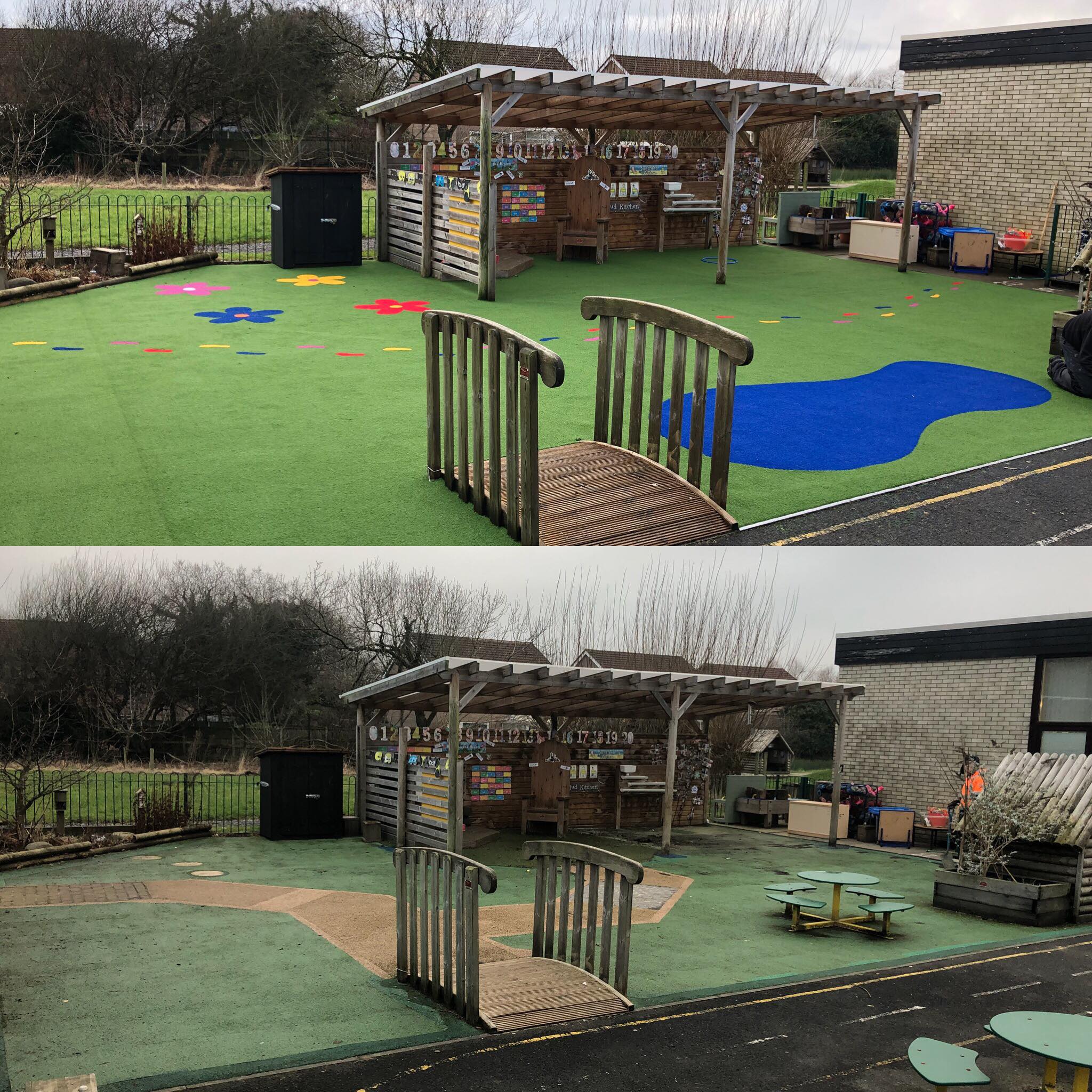 The existing canopy, walking bridge and planters remained on the playground and the artificial turf was cut around it.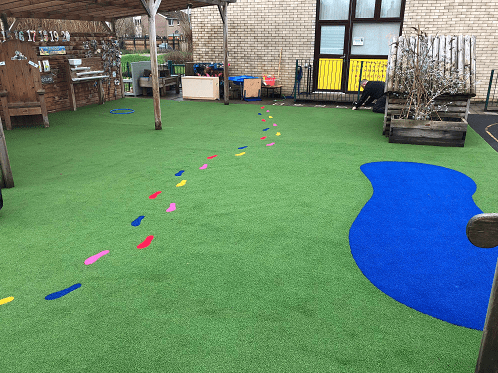 Colourful footprints and a play pond too!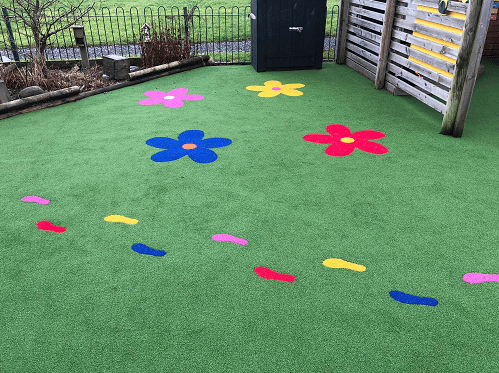 We were excited to use our new magenta artificial turf on the flowers and footprint designs.
An Overlay for your School?
Installations can take as little as 2 days depending on the size of the area. It is a straightforward process and all at the convenience of our clients.
Ask for your free information pack today by using our contact form.