We are starting our most recent tennis court resurfacing project in York and today marked the first step.
Advantage PRO, our leading artificial Tennis turf has arrived in the STM warehouse today for a recent private tennis court resurfacing in York. The British manufactured TigerTurf Product uses exclusive fibre technology to guarantee the same industry leading performance but with an additional 29% longer life span.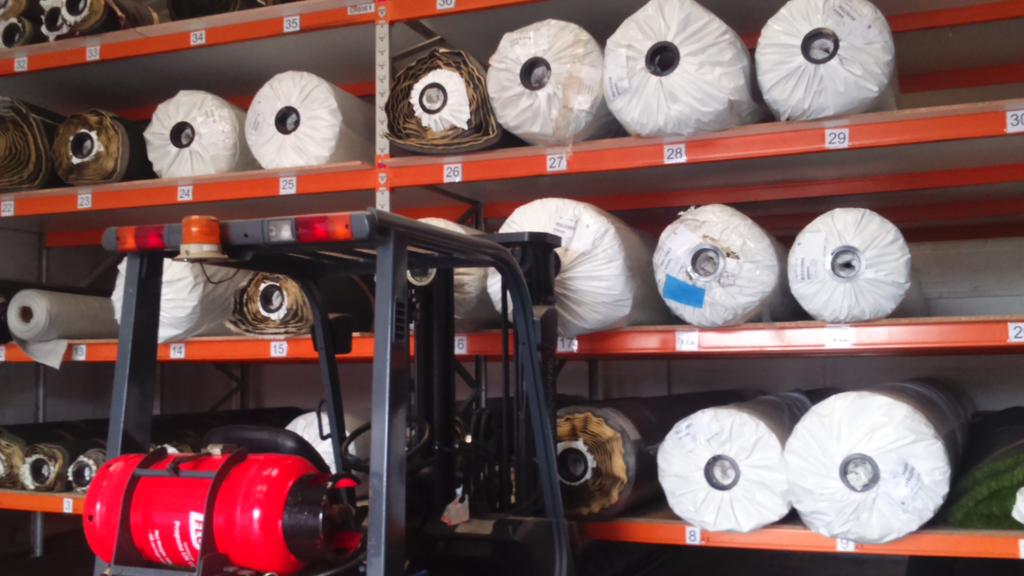 Unloading the new Advantage PRO tennis rolls at the STM warehouse.
For this installation Synthetic Turf Management will be installing green Advantage PRO over the existing tarmac court. Although this court is going to be all green our artificial tennis court surfaces is available in blue and rust (clay court) to create visually stunning courts specific to the consumer's needs.
We will begin this tennis court installation project next week, with the first part of the project being to patch the existing tarmac court to make sure it is a level base for the new artificial surface to be installed on top. Once this project is underway we will update you on the build and you will get too see the finished project via our blog…
To learn more about our service offerings to the tennis sector visit our Tennis Section or enquire online. Alternatively you can call our head offices on 01642 713 555.