New state of the art play surface for Multi Use Games Area in Stockton Primary School, in Teesside (Cleveland), North East
Synthetic Turf Management recently completed phase 4 of delivering synthetic turf pitch, Multi Use Games Area and Safe Play Surface at Hartburn Primary School in Stockton.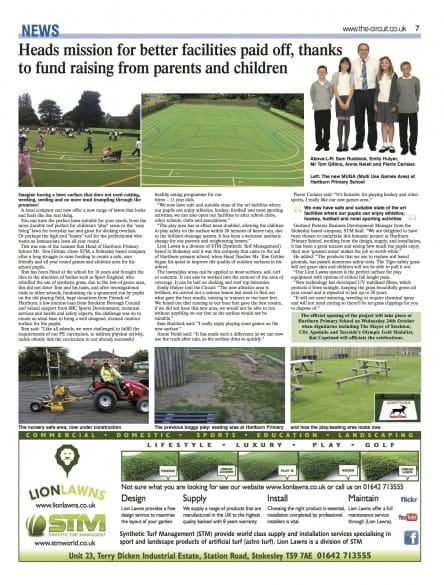 New synthetic turf Multi Use Games Area for North East Primary School
"We now have safe and suitable state of the art facilities where our pupils can enjoy athletics, hockey, football and sporting activities, we can also open our facilities to our after school clubs, other schools, clubs and associations. The play area has in effect been doubled; allowing the children to play safely on the surface within 20 minutes of heavy rain, due to the brilliant drain system. It has been a welcome aesthetic change for our parents and neighbours homes." – Tom Gittens – Head Teacher – Hartburn Primary School - October 2012
More......