Synthetic Turf Management transformed the school playground area, which was unsafe, muddy and not very usable into a safe play surface, which the children can use all year round.
"We have seen a reduction in injuries & an increase in children wanting to play outside on the new surface."
Synthetic Turf Management replaced 650m2 natural turf with synthetic grass using manufactured in the UK with the latest technology.
The Stockton Primary School in Pictures...
The MUGA Development
After the completion of the safe play area in 2011, Synthetic Turf Management designed a new 1500m2 MUGA (Multi Use Games Area) to support the school curriculum and to enhance the schools ability to deliver sport development objectives.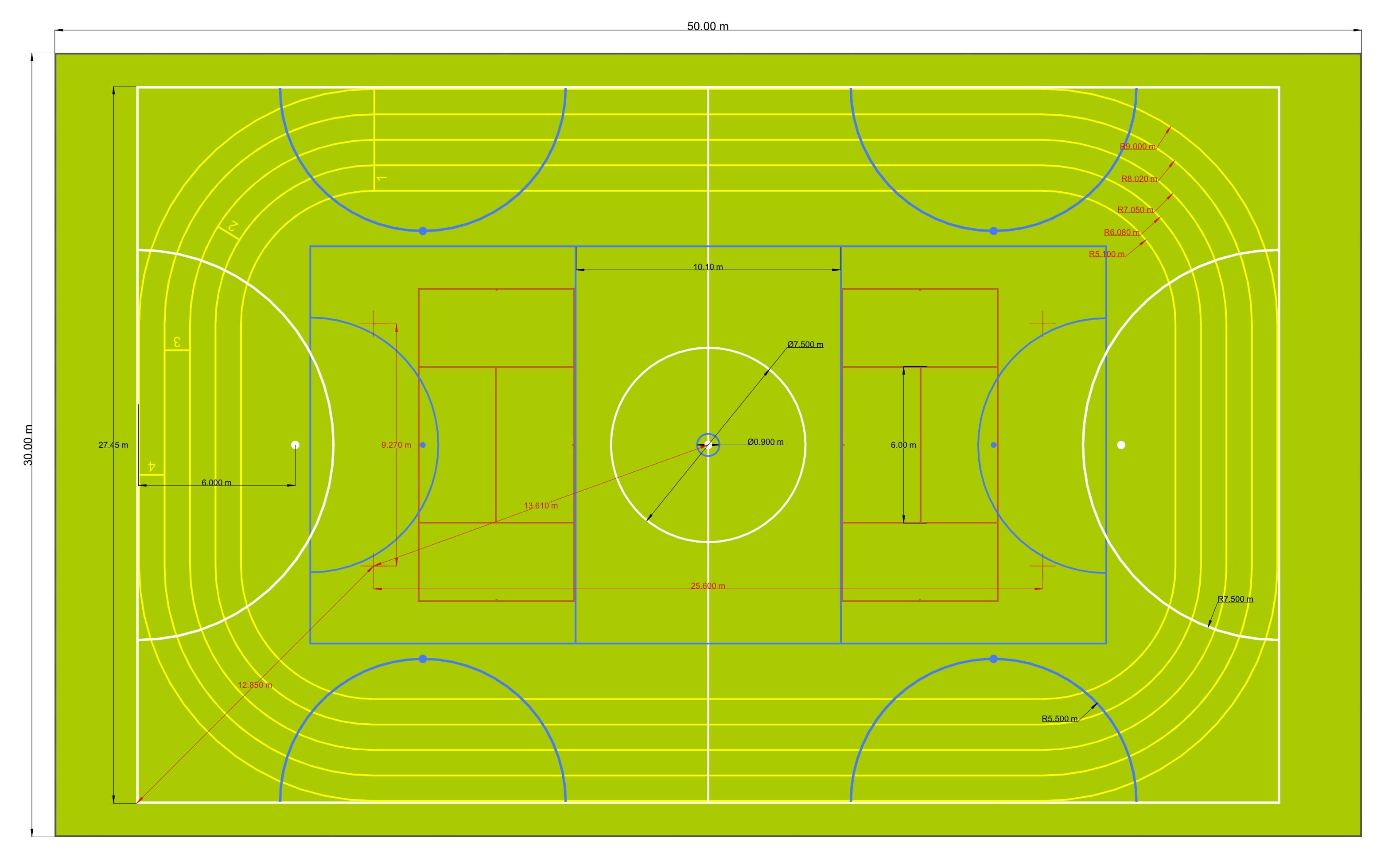 The development of the new MUGA (Multi Use Games Area) included running tracks, hockey, mini Tennis, football and netball. The facility was secured with a fencing system with access limited through secure gates.
"The teachers and children love the new surfaces. We use them all the time where previously we were restricted in our ability to provide safe play and sport surface for children to develop their skills.
"Our new surfaces requires very little, if any, maintenance compared to what we forced to invest into the play areas in the past and we have seen a significant reduction in cost on our cleaning material due to less dirt and mud being brought from the play areas into the class rooms."
– Tom Gittens Head teacher at the Primary School
We are in the process of developing a safe play surface for the nursery school area, which are scheduled for completion by the end of September 2012.