Artificial grass is an alternative considered by many people across the world to traditional growing grass, mainly due to its promise of water-free maintenance. The raw synthetic turf materials used are basically recycled plastics that are processed and treated to conform to the requirements needed from natural grass. Artificial grass are also made UV and fire-resistant to improve the quality.

Artificial grass installed by Lion Lawns, Cleveland North East England
Uses of Astro Turf
The uses of artificial grass ranges between mere aesthetics value and functionality desired. Some residents would like to have manicured lawns to improve the value of their property. In addition, synthetic turf also prevents the soil from being washed away during rainy seasons.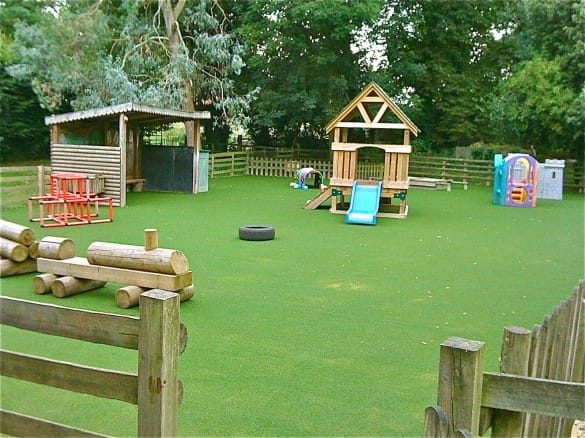 Safe synthetic Play Surface all weather synthetic turf
In the past, all of these use natural growing grass. Maintenance is sustained regularly through watering, fertilizer application and constant mowing. Some have even extensive water sprinkler setup in place in the attempts to modernize the watering method.
All these steps are necessary to prevent overgrowth or undergrowth of grasses. Both cases are unsightly and may drive away people because it shows neglect on the surroundings.
Another problem usually encountered in grass or turf maintenance is the naturally occurring brown patches of land wherein the grass has grown very thin due to heavy foot traffic or shade.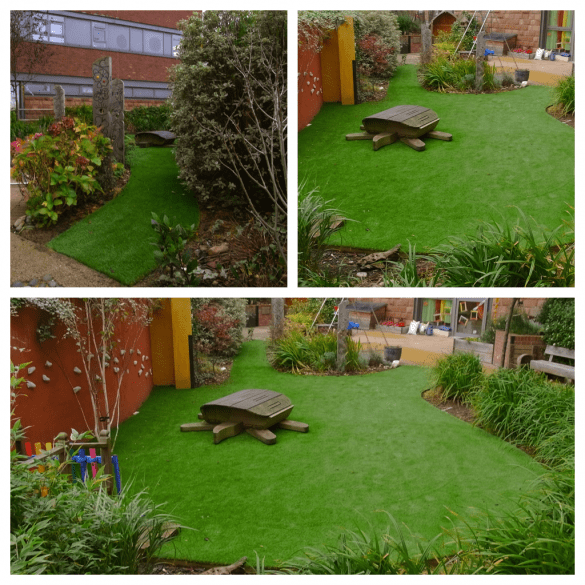 James Cook Hospital - South Tees Cleveland Unit Sensory Garden Safe synthetic Play Surface all weather synthetic turf
These are addressed effectively through synthetic grass. When you buy turf, it is essentially the end of your grass-related maintenance cost. Once installed in the desired area, one does not need to perform all the laborious tasks mentioned above just so to maintain the desired appearance of the turf.
Synthetic Grass Turf Landscape safe play area Hartburn Primary School Stockton
The research, technology and manufacturing of synthetic turf reduces the cost which makes it affordable for any home.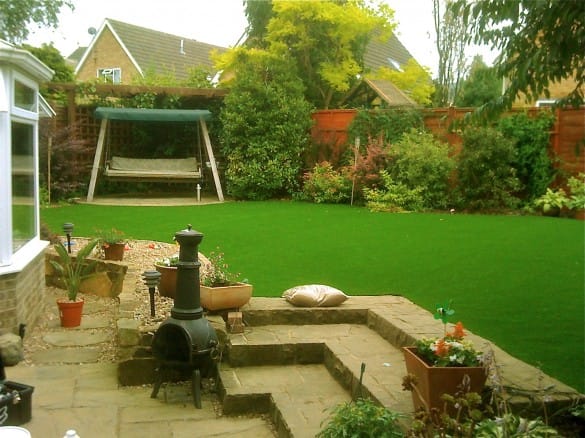 Synthetic Grass Turf Landscape Lion Lawns North East Cleveland
It is actually easy to get a perfect lawn, just contact Synthetic Turf Management's Landscaping Division Lion Lawns for a free no obligation garden measure, design and quote. Now everybody can afford and have the benefits of a great all year round green and usable lawn.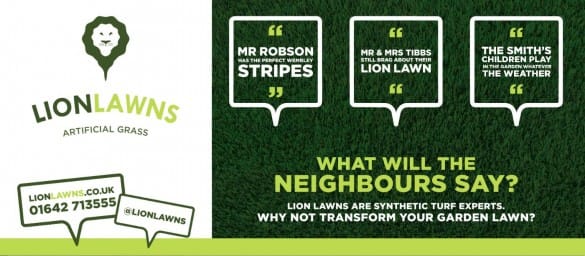 Lion Lawns Landscape Artificial Grass Specialists, Cleveland, North East
Lion Lawns is the North East's number 1 in synthetic grass.