Promoting health and fitness? Are you a gym owner seeking to change your old facilities? Interested in jumping in on the trend with artificial turf sprint tracks? At STM, our gym tracks are taking off rapidly this year.
We are fighting for fitness in 2017 and aiming to give gyms a multi-use surface that is suitable for everyone at all abilities. And the answer is right here.
Jordan Fitness Sprint Tracks
With two of our bespoke sprint tracks going out last week, we wanted to show you yet another of our fantastic designs. This one was travelling further afield and heading to Denmark and it is certainly not the first gym mat going overseas.
Our partners at Jordan Fitness chose a traditional green turf track with markings from 1 to 15 coupled with white dash markings for a clearly visible two-lane sprint track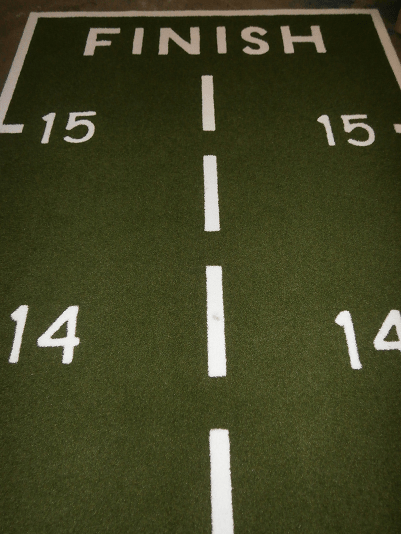 The design is hand-made to fit any bespoke area. We can supply a range of different fonts, designs, shapes and sizes to fit in with the branding of any gym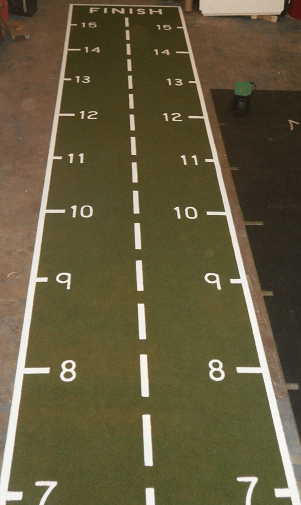 Sprint tracks come in a variety of different size
Have you got something similar in your gym? We want to see what you use you tracks for. Whether that be sleds, CrossFit, sprinting or another form of exercise. We love promoting activity and wish you to jump on board and do the same.
Upload your images to social media and tag @syntheticturfm