Another astro turf surface has been complete at South Wellfield in Whitley Bay, making this type of school playground surfaces the number one choice for this first school. Synthetic Turf Management complete their latest project this July.
Across three different playground areas, 130 square metres of STM's Education and Play in Colour turf were used to brighten up the area and create a safe and all-weather surface for the children to enjoy all year round. This was similar to the larger project that we complete in 2016 and we were back at the school again to work our magic with the softer alternative for school playground surfaces.
Three separate playground areas were complete in just two days (thanks to the wonderful sunshine we have been having!)
Area 1:
This outdoor classroom and canopy area was difficult to be use throughout the whole year. The run up to the classroom consisted of natural grass and soil which ended up very muddy and flooded in wet weather which created a knock on effect throughout the next seasons. It was therefore decided to create something much more appropriate for first school children.
So STM created this…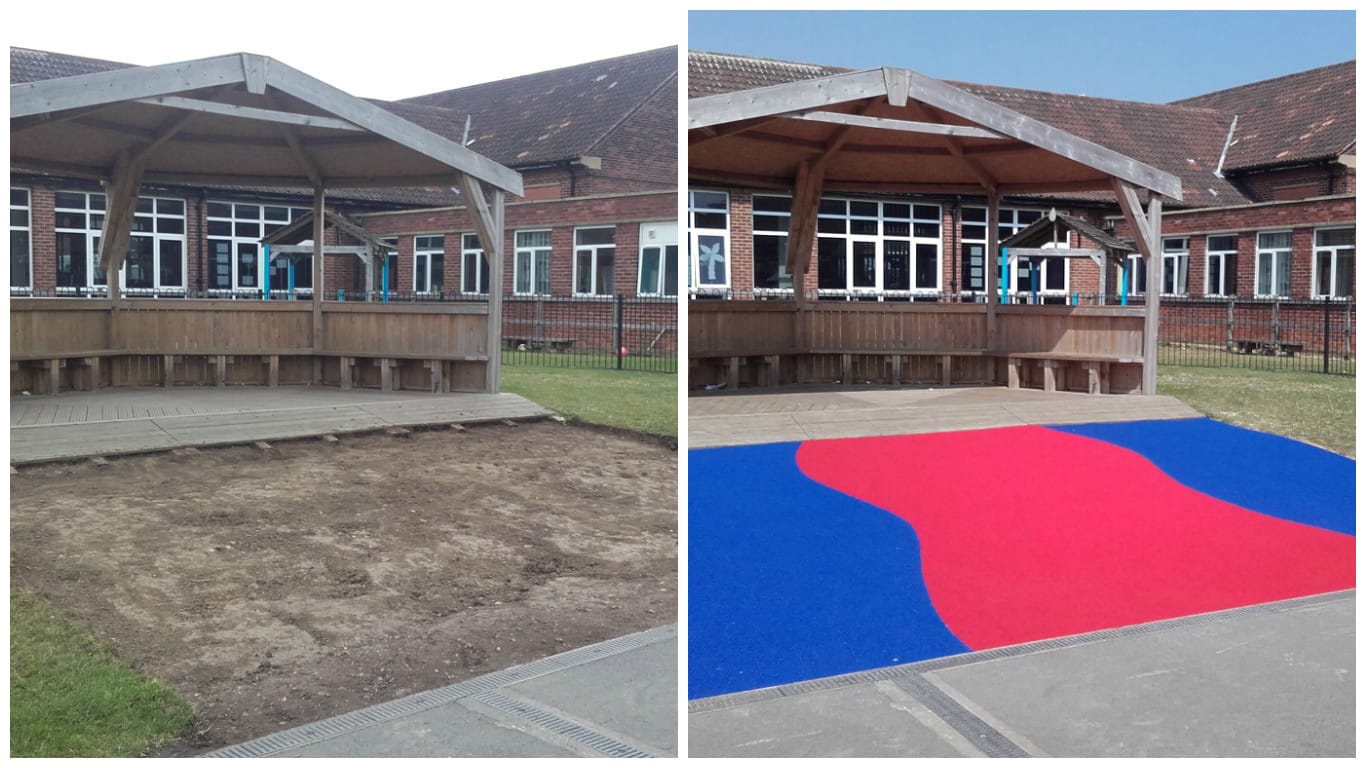 This natural grass area was transformed to create an all-weather path to the outdoor classroom
Area 2:
The second area was a climbing frame which had once been much loved and enjoyed by the children. Unfortunately the wet pour rubber surface didn't stand the test of time and this type of school playground surface cracked resulting in it being a safety hazard and therefore unusable.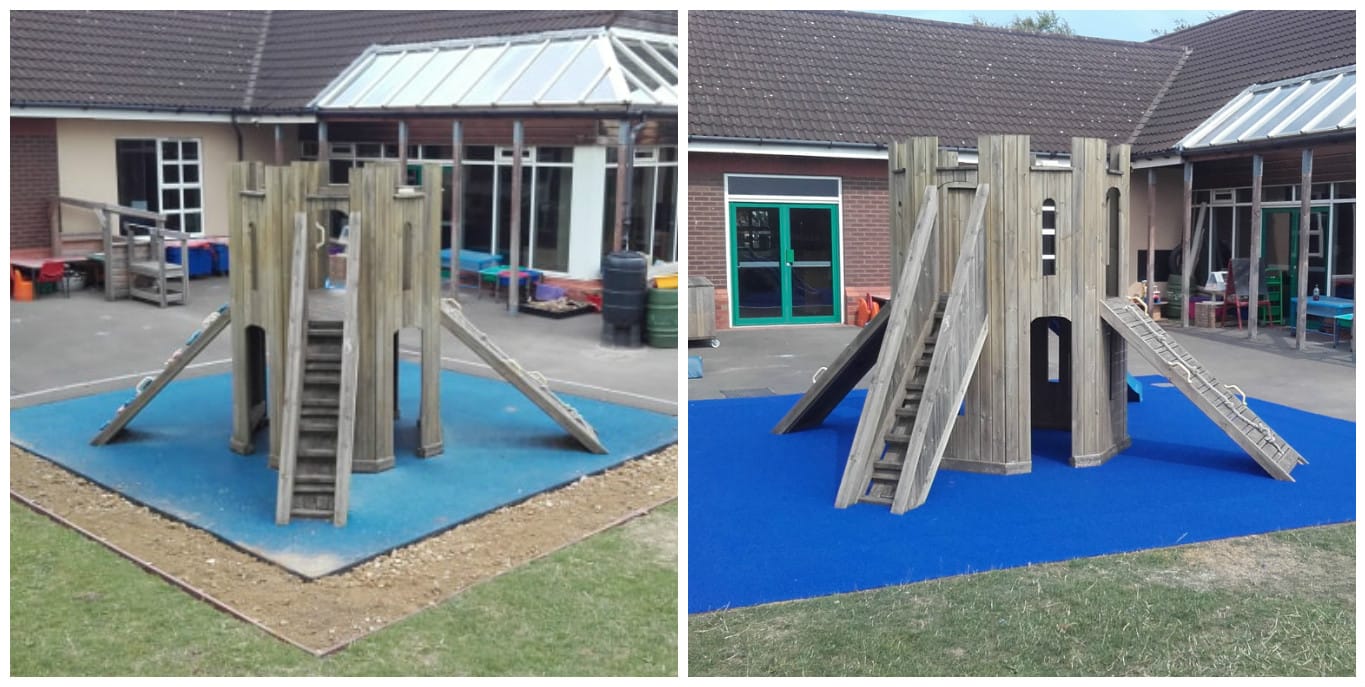 The wet pour rubber was cracked and slippery before being nurtured with blue EPIC artificial turf area.
Area 3:
Similar to area 2, this seating area consisting of a zig zag bench which again couldn't be used due to the condition of the previous surface. Artificial turf was fitted under and through the bench without the need to remove the equipment.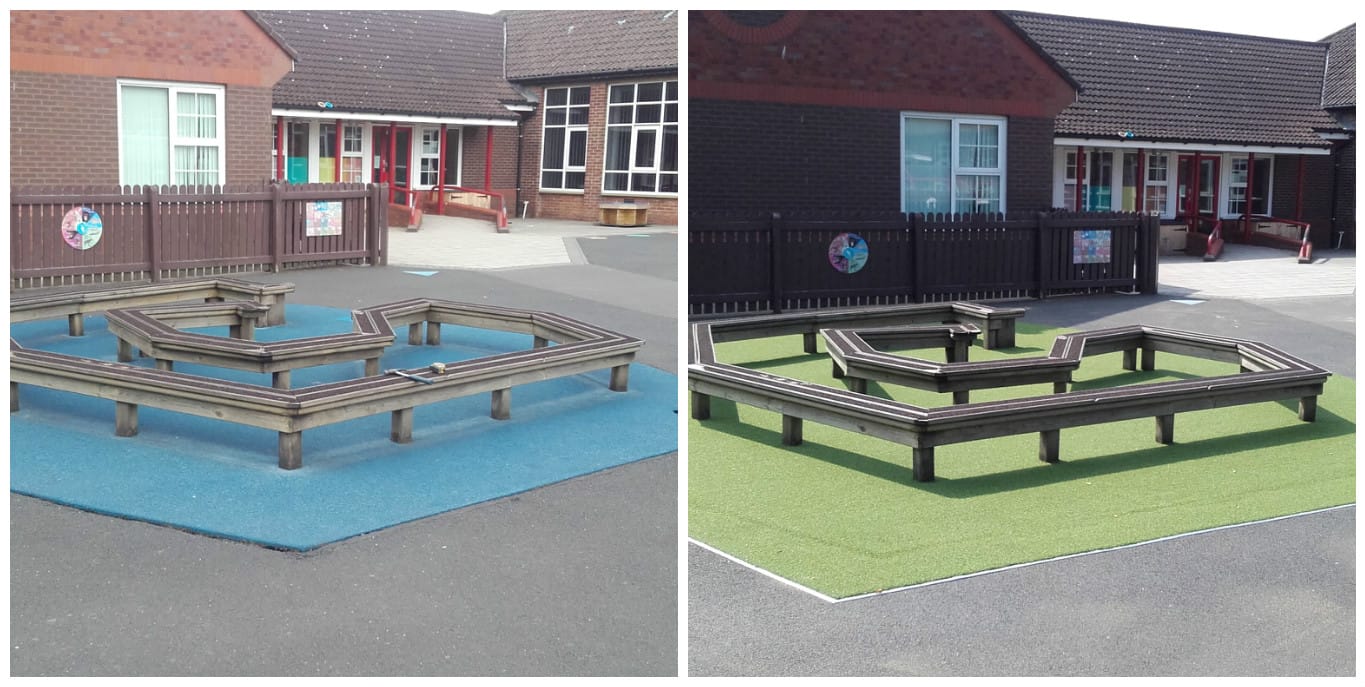 This school really does love artificial turf, nearly as much as we do!
For more on school playground surfaces, call the STM team on 01642 713 555