This Autumn has been all about Redditch Hockey Club. When the club approached us earlier on in the year wanting to renovate their old and outdated hockey pitch, STM were thrilled to jump on board. And what an achievement when we saw that the club played their first game on their new artificial hockey pitch earlier in the month.
Badgers XI
On November 4th, the youngster hockey team Badgers XI, captained by Paul Cowley, played their first November home game on the brand new green hockey pitch. The team are now able to play on an all-weather hockey pitch guaranteed for a huge 30,000 playing hours thanks to manufacturer TigerTurf.
And how well it was received…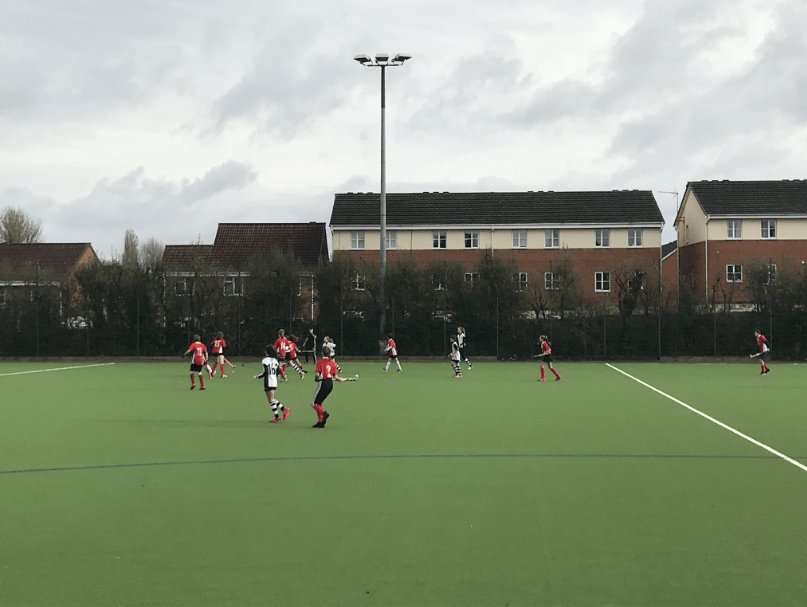 Photo from Redditch Hockey Club Twitter who commented: "The first game on our new pitch is Badgers XI. A team full of future 1st teamers!!"
Artificial Hockey Pitch Installation
Last month the 6000 square metre pitch was rejuvenated and the old pitch safely taken away to make place for the new artificial grass.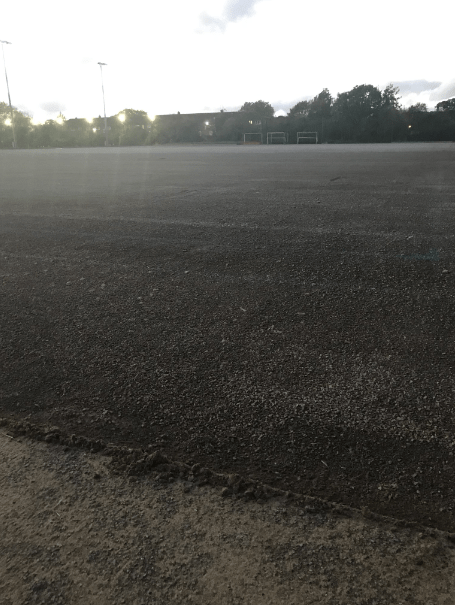 The base ready for artificial turf installation.
Evo Pro Artificial Turf for Hockey
A 10mm rubber padding was used in the Redditch Hockey club install and this was coupled with TigerTurf Evo Pro in field/olive green with a darker border. This sand dressed product is an elite hockey product which is FIH accredited (International Hockey Federation).
The team were on site and worked very hard to create something that can be enjoyed by all in the local community, and admired by the visitors too!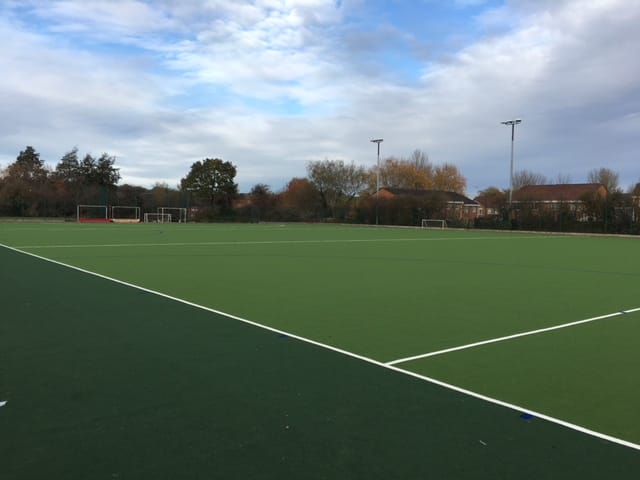 Artificial hockey pitches have become more popular since the Olympics where we saw vibrant colours being used to attract attention and admiration for the product.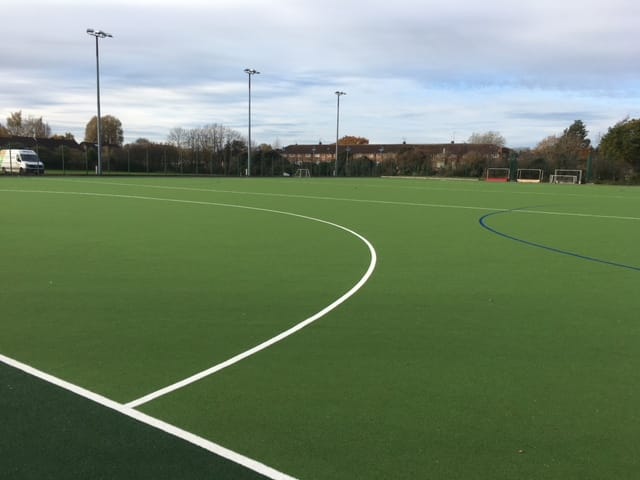 We are confident Redditch Hockey Club can enjoy their pitch for many years to come, and the turf is long-lasting and durable enough to withstand against hooks and slides.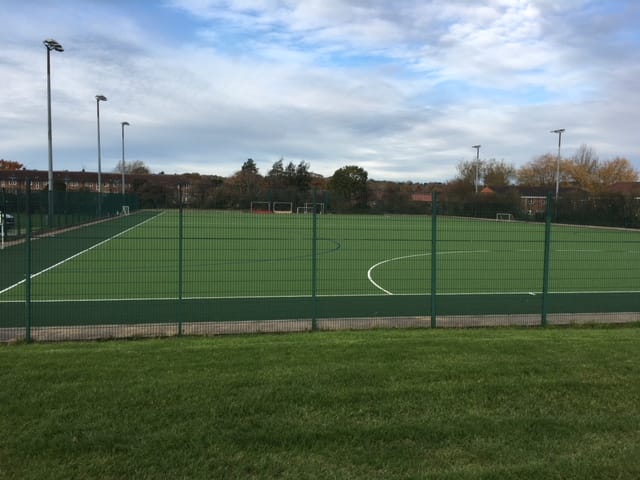 The surface is given the assistance of hockey floodlights and fencing.

Panorama view of the hockey pitch
We know the pitch will see many pucks in the goal in the future!
Good Luck to all the players at Redditch Hockey Club and the future professionals in the making, we hope you enjoy your new artificial hockey pitch!