The prowler gym track (or sled mat/gym flooring) has certainly made its way through the market this year, but why has this artificial grass product took over from traditional gym flooring?
There are certain types of gym flooring that are simply an unacceptable solution for many gyms due to the health and safety risks. In a gym where there may be drinks knocked over and people perhaps exercising at some pace, this is an accident waiting to happen. Therefore, it is essential to choose the right flooring, especially when there may be equipment such as sleds and prowlers at the gym.
The Prowler Gym Track
The prowler is a piece of equipment common to many gyms all over the UK that allows the user to exercise all muscles in the body. It is a great piece to use for conditioning. Many gyms are unsure about the flooring that can be used under the prowler. Something that can withstand the heavy use and won't be damaged by the heavy frame. At STM, we have come up with a very specific design to create a prowler gym track. You may have seen on our website the prowler gym track more commonly known as a sled track, gym track or artificial turf gym flooring. All are suitable for this use.
Recently Grind Hard Fitness in Newcastle came to us wanting a solution for their gym. It offers intensive courses on muscle and athletic development; the solution would need to be durable enough to hold up against the intensity.
That is where we came in.
With our British manufactured multisport turf and our team of installers, the flooring was installed in no time at all and the gym was left with an area to be used by all gym go-ers for CrossFit, sleds and prowlers.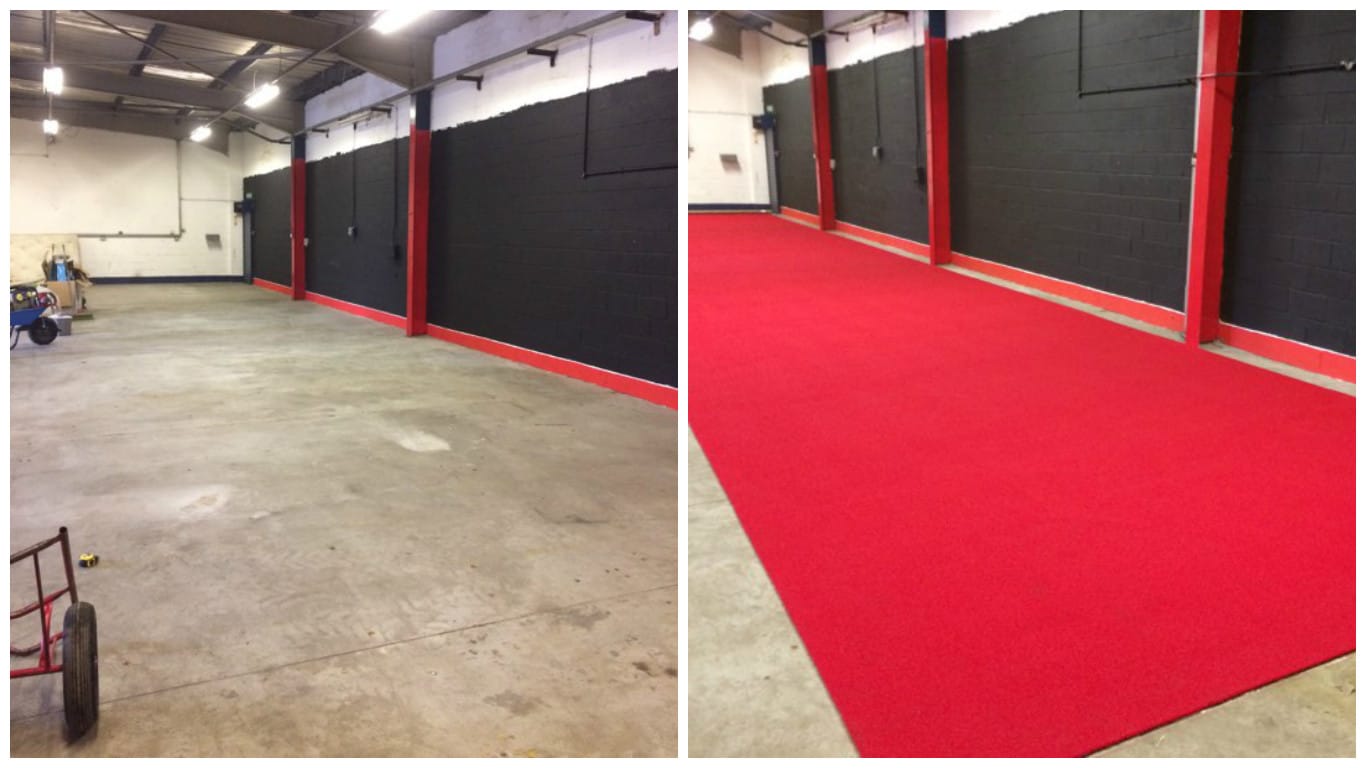 Before and after. The prowler gym track is secured to the ground with a specialist glue
With full supply and installation available, we can create something bespoke and fitting into your existing gym facilities. Discuss your prowler gym track today by using the contact information below:
01642 713 555