While we send yet another gym mat out the door, we are asking why the sudden surge in the use of artificial grass for sled track flooring. We caught up with Corporate Manager Holly Clements who explains why gym mats are so popular…
Why have gym mats become so popular?
"We have found an increase in the gym mats as we can create a hardwearing product that can undertake heavy use for years in busy gyms".
STM have this time created a three-lane blue sled track flooring product to be sent to a UK based gym. This was coupled with white markings to allow for different activities.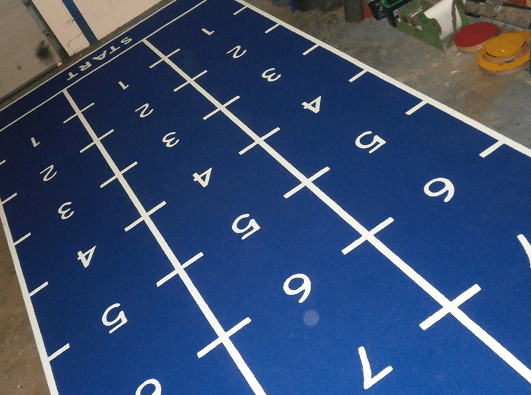 What can STM offer that is different to other alternatives?
Holly goes on to explain "the tracks are completely unique to the customer, so the size, design and branding are bespoke". At STM, we always try to accommodate the clients needs, that is why we offer a wide variety of colour options and designs.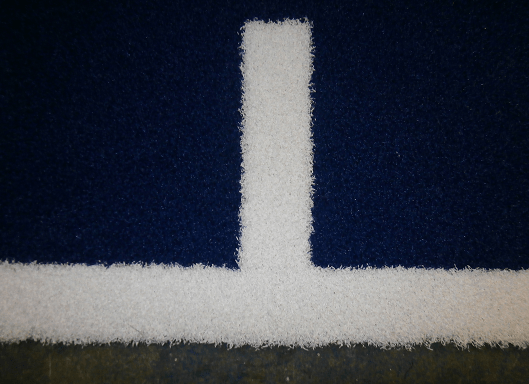 Why artificial grass for sled tracks?
"The material used for gym flooring is incredibly important. It needs to be safe to avoid slips and trips but also able to be used for a wide variety of uses such as sleds, CrossFit and running. Artificial grass does just that".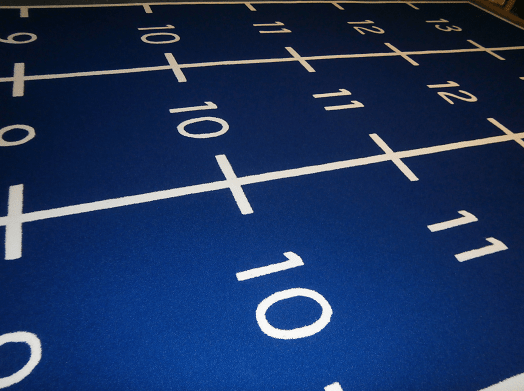 The artificial grass sled track came in at a huge 60 square metres, one of the largest we have ever completed. The turf can cover a large part of the gym flooring and can even be surrounded by our turf as an actual carpet to fit in with the entire gym.