As the end of the year nears, we are looking back at 2016 and it seems that this is the year we have seen an increased number of enquiries for outdoor classroom learning and a classroom garden surface.
These installations are a great way to allocate space for outdoor learning and ensure that your school hits the standards set by Ofsted. Our artificial turf types are available in a variety of colours from traditional green to vibrant yellow, red and blue. These are often coupled with a shock pad underlay to create a safe space and our installers can accommodate so many different bespoke designs to create an environment that every pupil can enjoy. Outdoor classrooms are great for all primary schools including early years and key stages 1 and 2.
Why don't we look at some classroom garden installations?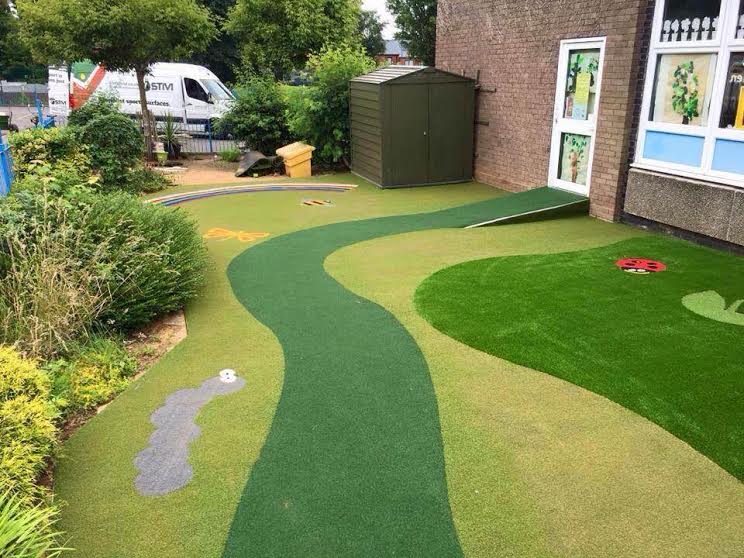 Wilkes Green Primary School's peace classroom garden went down a huge hit this year with beautiful designs which were chosen by the school's pupils and staff.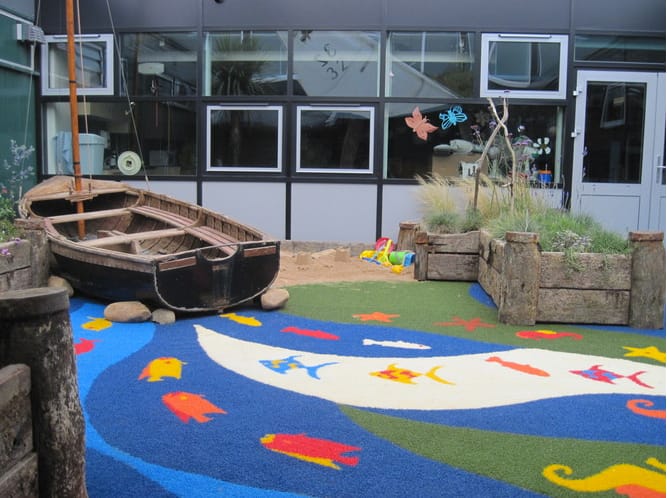 Severndale Specialist School wanted a sensory classroom garden to allow children to explore colours, shapes, designs and explore the outdoor environment in a safe and engaging way.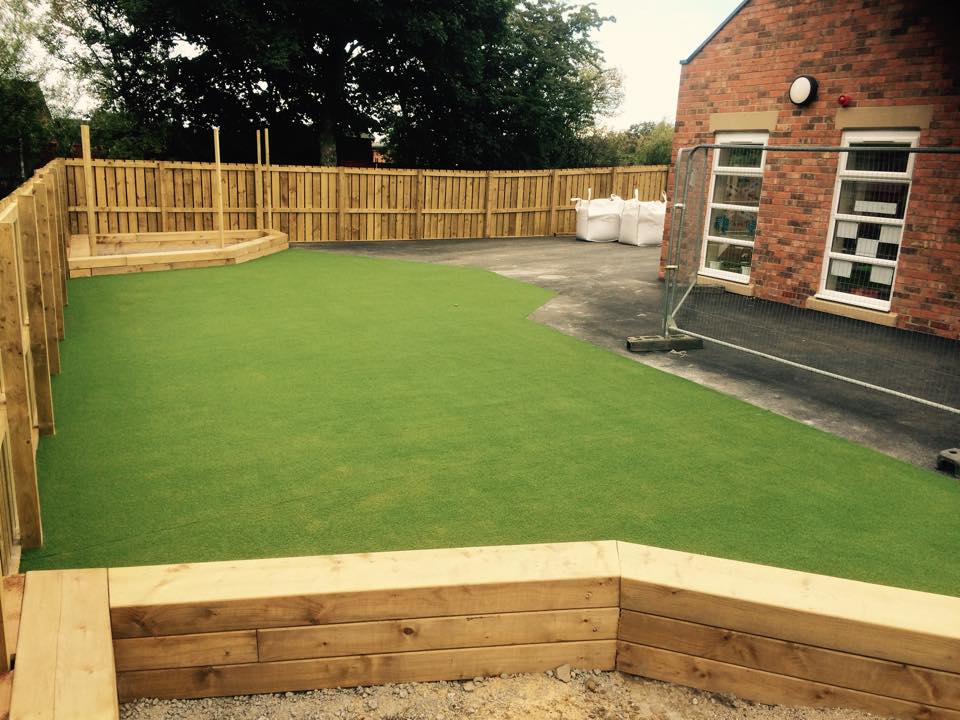 Our Lady of Lourdes school opted for a simple landscaping area to tidy up and create a mess free environment for the children
For more information on outdoor classroom garden ideas, don't hesitate to contact STM. We can offer you a free no obligational quote, visit the site and discuss with you all you need to know.