This beautiful home located on the banks of the River Thames in Buckinghamshire received a new addition to their outdoors last week, and it involved the STM crew, 150 square metres of artificial turf and a fountain of synthetic grass knowledge.
Among the 42 acres of greenery, an EPIC Green playground artificial turf installation was fitted by our team this November, and what a memorable installation this was.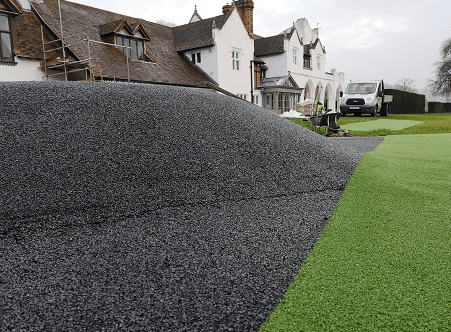 As well as the incredibly intricate cutting in, there was a large hill area which would be very difficult to install without seeing the joins or getting a rippled effect in the grass. But we did!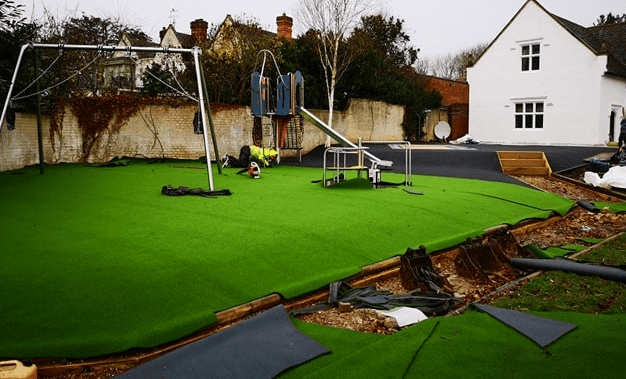 We operate in small teams to keep the cost to our customer down but also because we find this works well on smaller projects.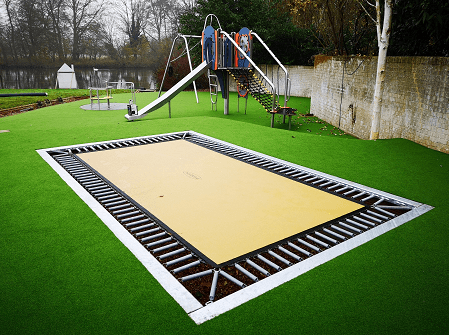 The trampoline was built into the ground therefore we must make sure that all edges are fixed securely to avoid possible injuries.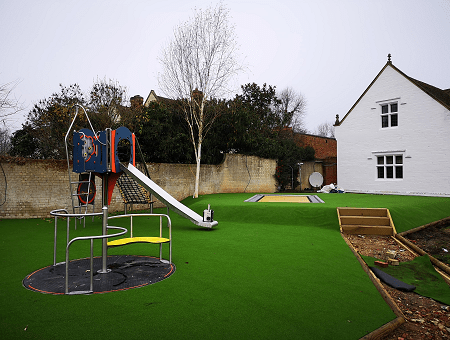 And we pulled it off!
Sometimes people think that smaller projects are perhaps easier than, e.g. a 3G football pitch. But this is far from true. Playgrounds are often odd shapes, uneven and require cutting around equipment. But nothing ever proves too much for STM.
The Team Leader commented, "(it was the) Most challenging install so far! But I love a challenge".