Another of our summer projects was complete yesterday and this one truly was a huge difference. The old and outdated concrete playground surface looked anything other than safe. With a team of professional installers, British manufactured artificial grass, a new fence and different playground designs we created a completely new outdoor learning environment.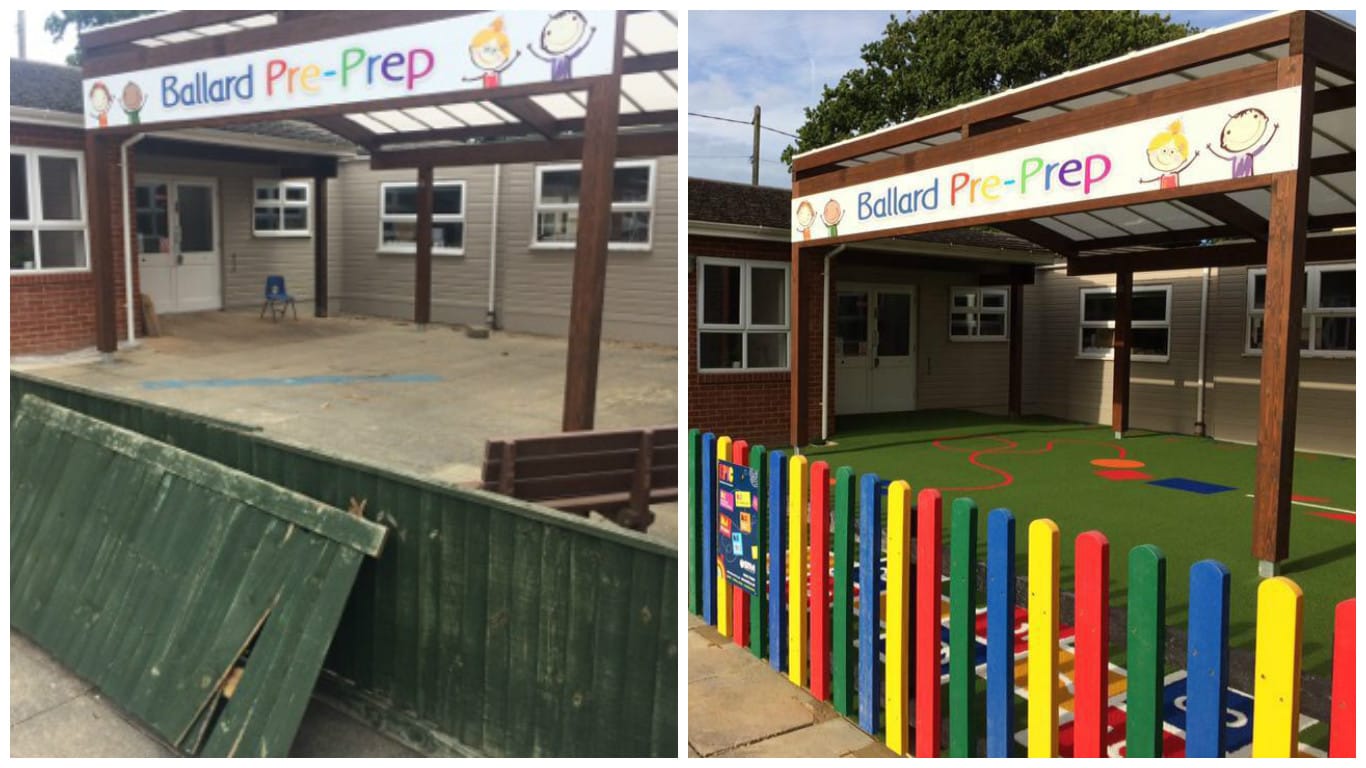 Before and after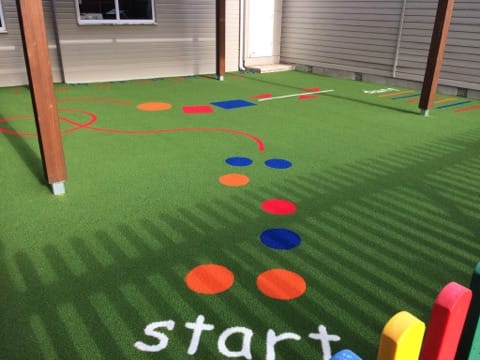 100 square metres of a green surface with blue red, white, yellow and orange designs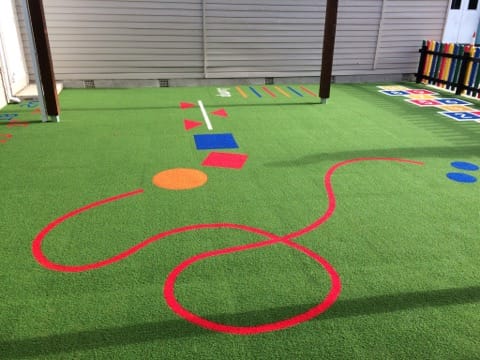 The surface was installed over a 5mm rubber padding which acts as a safe playground underlay to help cushion falls (keep in mind that for play equipment, a more sufficient underlay will need to be installed such as a shock pad to cover the Critical Fall Height (CFH)).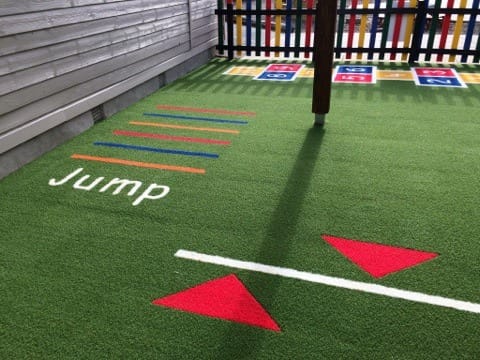 Jump lines and hopscotches to promote activity, health and well-being from an earlier age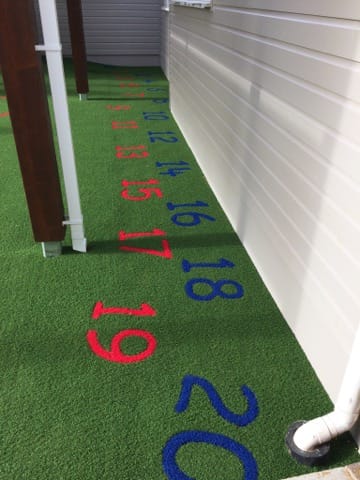 A safe playground surface can also be educational
For such a small area, so much can be included. It is often hard to imagine the potential of your existing surface when it hasn't had any renovation work for years.