When investigating how much time children spend outdoors, we were shocked to hear that 74% of children spend less time outside than prison inmates! (Source: The Wild Network/Persil) It seems the once popular area that children were never seen out of has slumped over time and there has been an increase in children staying indoors on their mobiles and/or tablets.
Abingdon Primary School- Artificial Grass Solutions in Middlesbrough
Our aim at STM is to encourage more children to be active and we feel as though the key for that is doing it through outdoor facilities. This brings us to Abingdon Primary School in Middlesbrough.
Whether it be a small area for early years' pupils to play with their bikes on, a landscaping project or a full build MUGA, artificial grass solutions are coming to more schools all over the UK. They are often seen as the 'less messy' option to natural grass surface but still bring a sea of colour to any school area. Which is why even the smallest of areas can brighten up any areas and this means that teachers are not reluctant to let their pupils play outside even in cold or wet weather.
The Synthetic Turf Management team tidied up the area with artificial grass with our play green artificial turf which is a fully texturised product therefore suitable for heavy footfall and regular play. It also comes in a variety of colours and we can design it to any shape or size.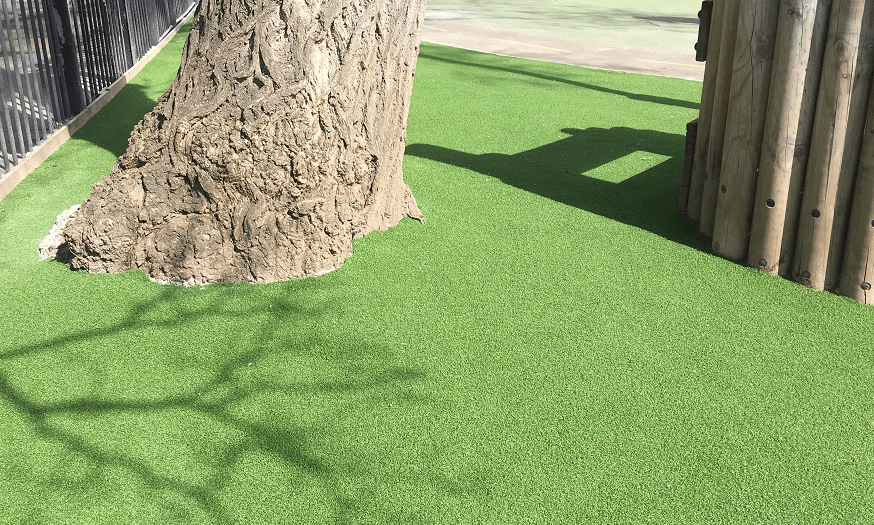 Even around trees, fences and play equipment the product is incredibly versatile that it can fit around almost anything.
Our installers take pride in their work and are proud of what we achieve as a company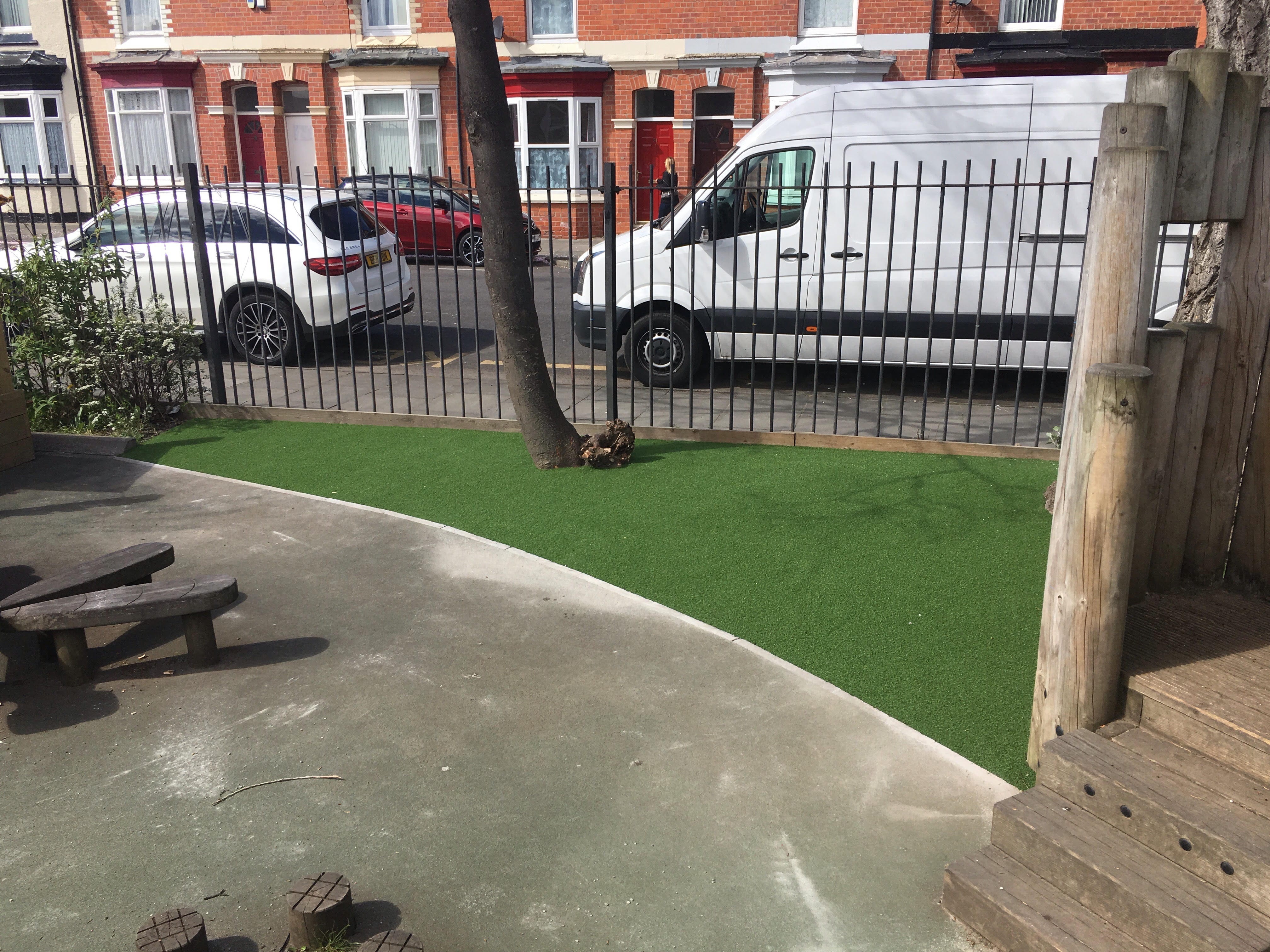 An artificial grass landscaping area has become a top choice to the natural grass alternative
Making the journey to and from school more colourful, picturesque and most importantly much less muddy and messy!
If you think your school would be interested in artificial grass solutions, contact STM today for a friendly chat and free quote (no obligation!)
01642 713 555