Back in February we undertook a really cool project at Nonsuch Primary School in Birmingham. Working with Marmax Buddy Benches, we transformed the school's playground from dull and muddy to vibrant, colourful and practical with playground equipment. Nonsuch was looking for an artificial grass outdoor area that would accommodate pupils at break times and lunch times. They really wanted to eliminate the muddy mess of natural grass, so we thought our artificial turf with drainage channels was the perfect option.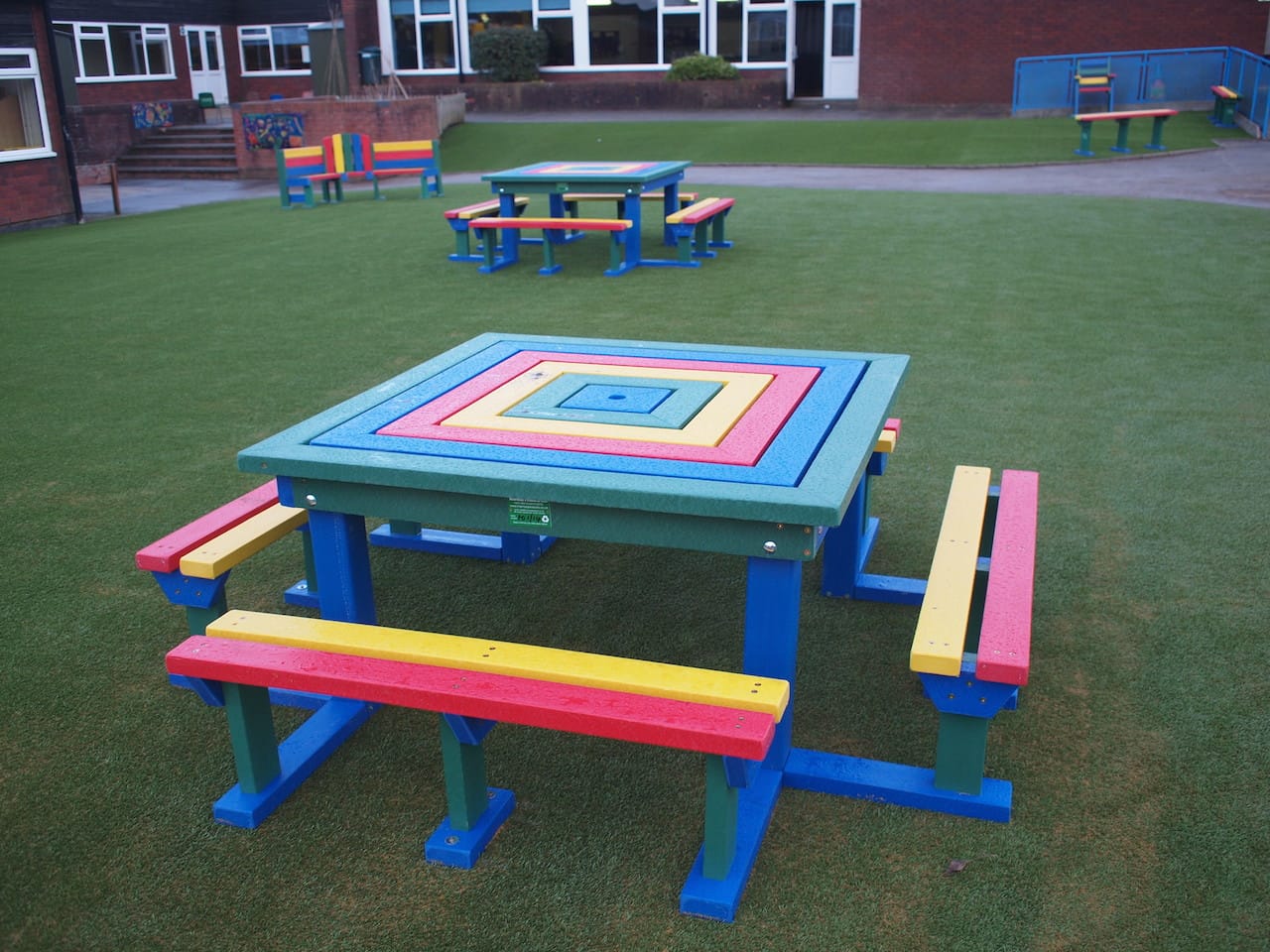 First of all, we got to work removing the existing trim and trail from the playground surface. We then laid a stone base for the turf to be laid on top of. We used our Lifestyle Turf on an area of 400m2, and fixed the Marmax buddy benches into the base. The finished result was a site to behold! We could instantly envision children playing on the safe, soft surface for years to come!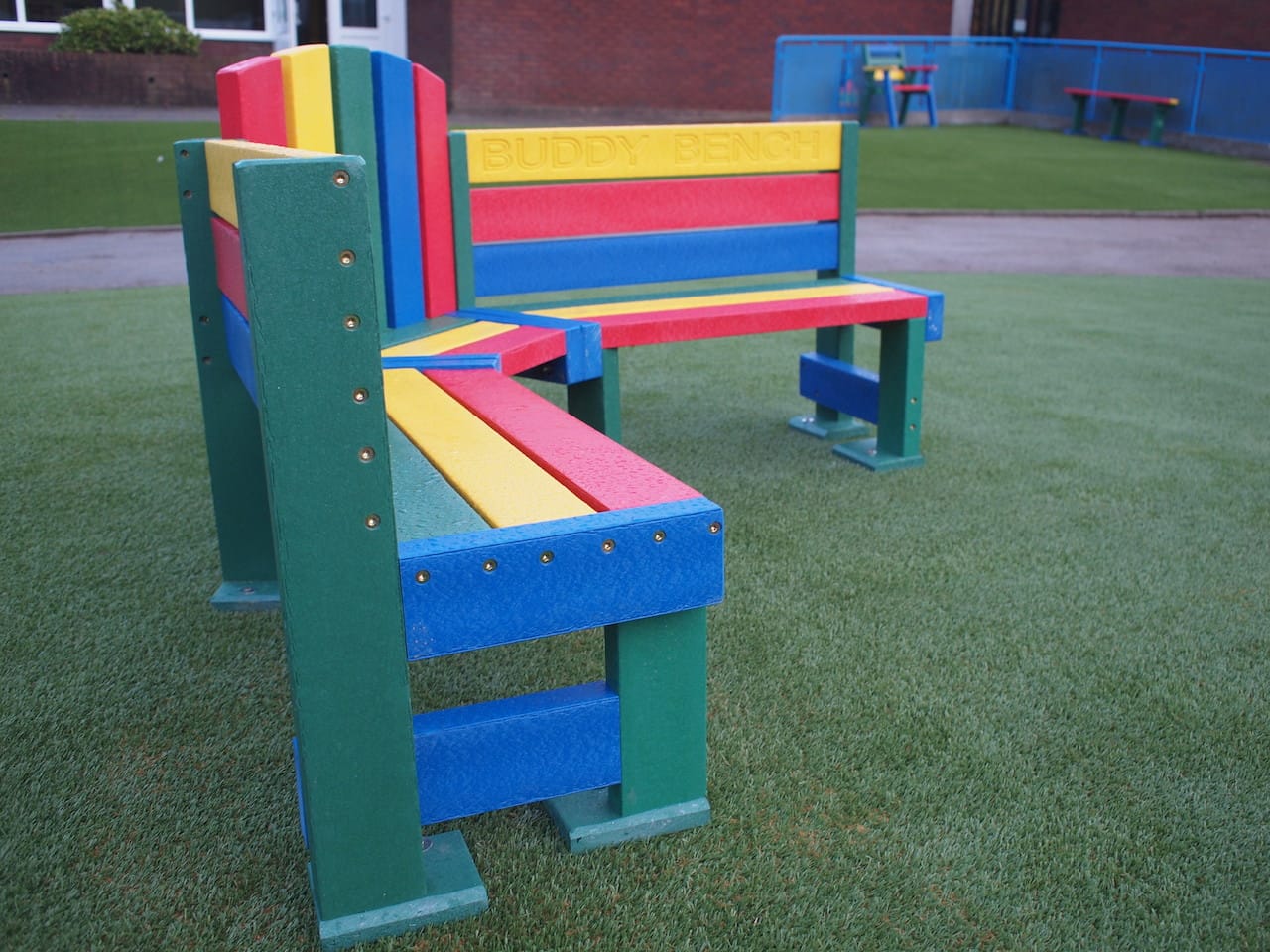 Our Story
At STM, we've been transforming primary schools for over 15 years. We love to see outdoor areas transformed into vibrant, colourful environments that can be used all year round. Because of our passion for education, we've developed a system to help kids get outdoors and get active: EPIC or Education & Play in Colour. The aim of the game is to create safe, colourful outdoor learning environment for primary schools, oh and to bring lots of fun stuff to the table, too! EPIC surfaces can include various markings, such as educative games and sports. For example, one EPIC surface could incorporate a hopscotch, running tracks, letters, numbers and phonics. We do lots of playful stuff, too, like birds, butterflies and even whole underwater worlds!
If you'd like to know more about our playground surfaces, or any other artificial grass options such as landscaping and gardens..
Get in touch today: 01642 713555