Did you know that there are specific artificial grass types that are designed without sand or rubber infill? These are known as non-infill astro turf products. This is often preferable for some schools and sports facilities and was requested by St Angela's Ursuline Primary School in East London.
For many London schools, space is often an issue in the city especially outdoors. With PE being a major part of the National Curriculum, schools are constantly looking for innovative ways to revamp their premises and that is exactly what St Angela's Ursuline asked us to do. In August 2018, we were asked to complete a rooftop installation mixed use games areas.
Why non-infill artificial turf for a roof?
Infilled artificial grass is used because the infill helps to secure the turf and weigh it down, this obviously means that the surface would be very heavy. This surface needed to be under a certain weight, therefore a non-infill product was extremely necessary.
This particular non-infill turf has two types of yarn; a fibrillated on the top and a texturised monofilament at the bottom which acts as the infill therefore no need for rubber or sand.
The turf was installed with a base panel underneath of 1x1m squares which are interlocked with carpet grippers. The non-infill astro turf is then installed over and fitted down at the edges.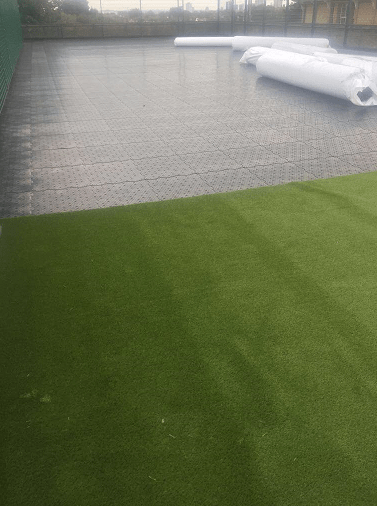 Artificial grass carpet being installed.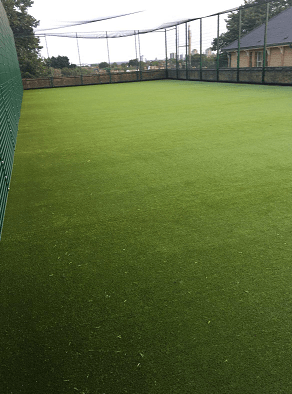 The complete project
Another summer job well done and ready for the primary school pupils to start back in September.
Call us for a mixed use area quote on 01642 713 555