The installation of an artificial turf multi use games area can be a lengthy process, however at STM we aim to create your perfect vision of a MUGA with as little stress as possible. How do we do this? Well as leading installers we offer you a number of different benefits in your multi use games area package. In today's article we will tell you all about the MUGA benefits of an STM installation.
Firstly, there's a thorough consultation where you can discuss your needs with one of our specialist advisors who will be able to talk you through the process from start to finish. A CAD design will be drawn up for you to approve. Remember our multi use games areas are designed to fit into a specific place with your exact specifications.
There are so many elements that you can choose from for your multi use games area, take a look at some of the most popular:
Another thing is that we do everything from start to finish, including all of your base works for your multi use games area. We also complete drainage facilities, fencing, lighting and any equipment you may need. What could be easier?
We pride ourselves on quality products and that's why all of our multi use games area turf goes through a number of quality checks before it reaches you. We won't settle for less than 100%
Tying in with our products, our installation and product warranties/guarantees are always there to protect you so be sure you are getting the best of the best with STM.
Did you know that we can provide maintenance for your turf too? Although artificial turf multi use games areas are very low maintenance, they still need a regular brushing and infill which we can offer too.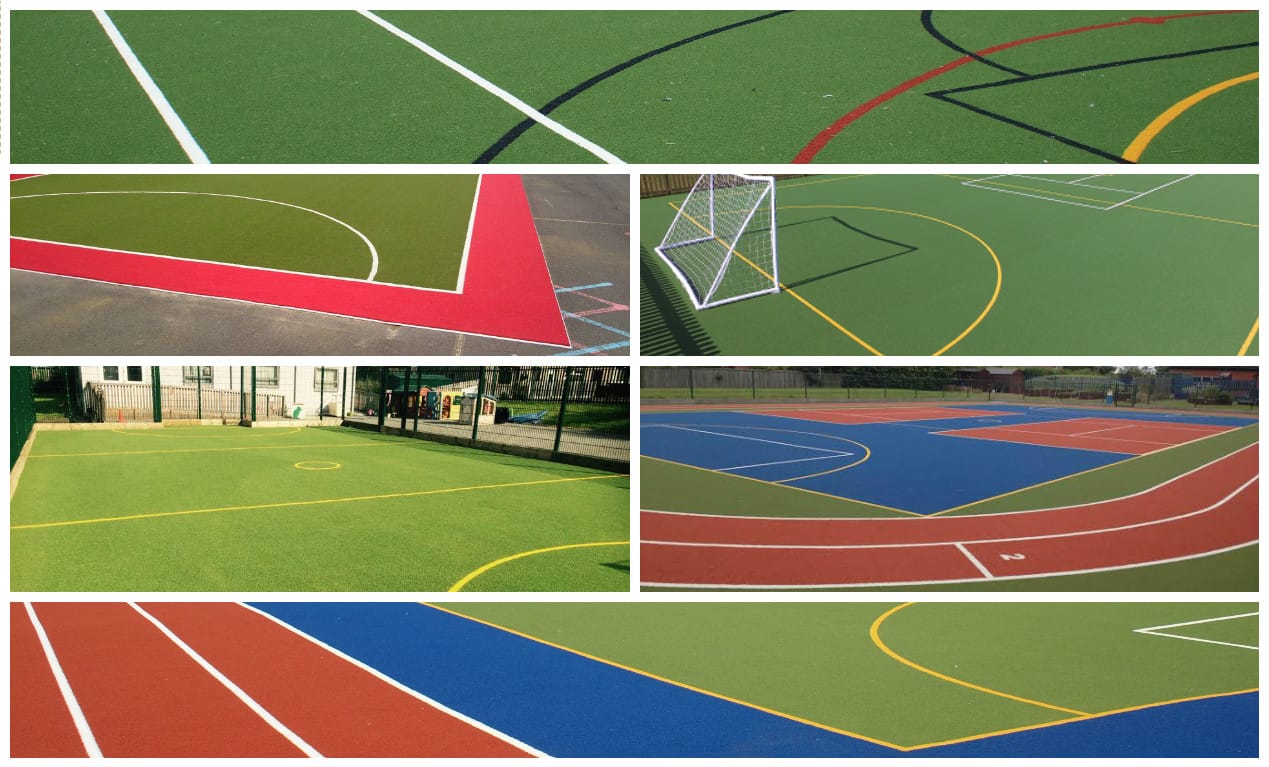 A selection of MUGAs that we have completed over the past couple of years