Synthetic Turf Management have been at West Heath Primary School in Birmingham transforming their school's play area with an amazing artificial turf Multi-Use-Games-Area (MUGA) installation.
The primary school contacted STM this summer as they needed a playground that could be used year round by the school so the pupils could get outside no matter what time of year it was.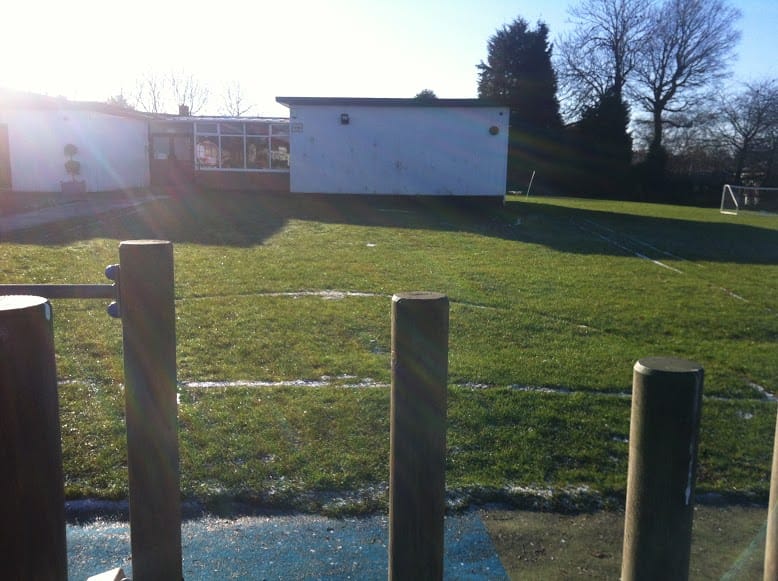 The existing pitch at West Heath in Birmingham was uneven and muddy. The boggy surface wasn't usable during the winter months when the pitch got boggy.
The existing school playing field was sloping causing the field to get boggy and muddy, even when the rain had stopped. This a problem that schools see a lot and boggy playing surfaces often leads to the disappointment of not having any outdoor play when the weather turns bad. Real grass is quick to turn muddy over the winter months and this causes mess on the field, on the pupils and in the school which is why so many schools are forced to stop any outdoor play during this time of year.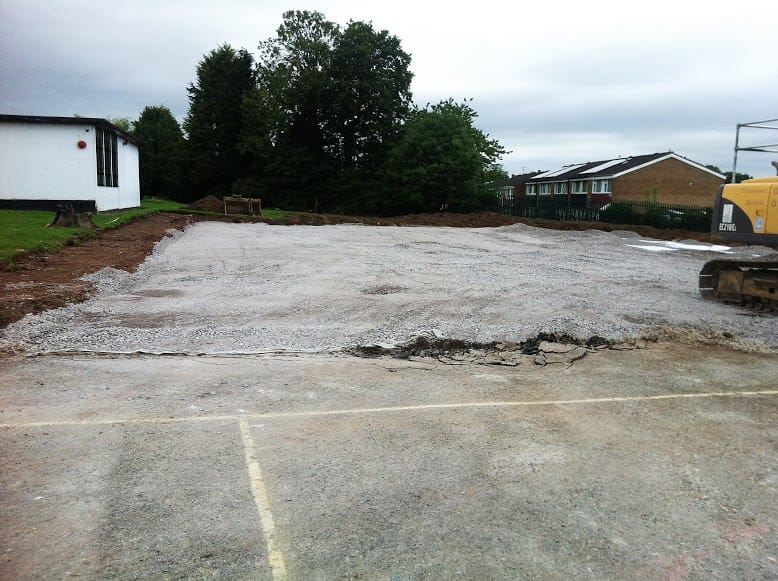 The work beginning on the MUGA at West Heath with the Base work being laid at the site.
This is why so many schools are opting for STM artificial turf play surfaces. At West Heath they wanted an area installed on the existing school playing field and after discussing this with the school the decision was taken to install a stunning MUGA with our British manufactured EVO Pro.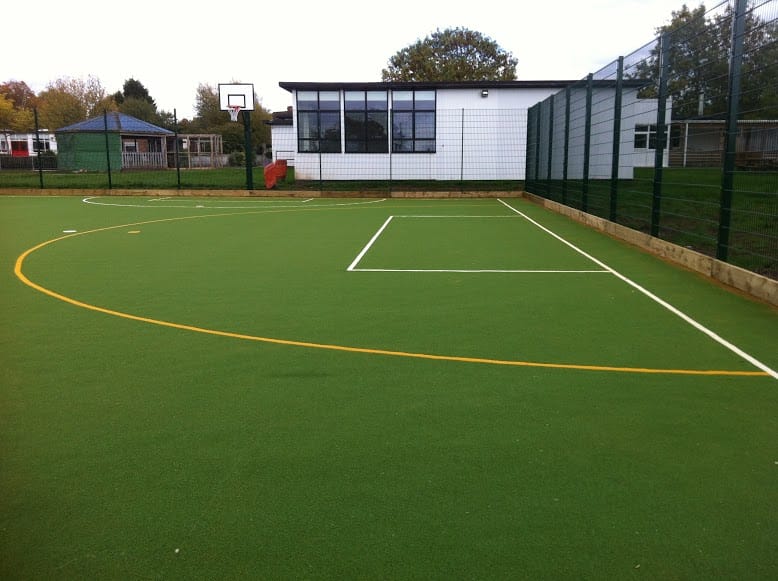 The new artificial turf at West Heath. We cut in all our lines to create a the stunning MUGA at West Heath.
This sand dressed multi-use artificial turf is an 18mm pile hight product. The product is perfect for a range of sports as the dense, texturized, polyethylene monofilament yarn can be used for hockey, tennis, football, netball and futsal. This made it the perfect product for West Heath as the school wanted an area that could offer two five-a-side pitches, a larger football/hockey pitch and two courts that could offer netball and basketball. As you can see below the finished project looked great.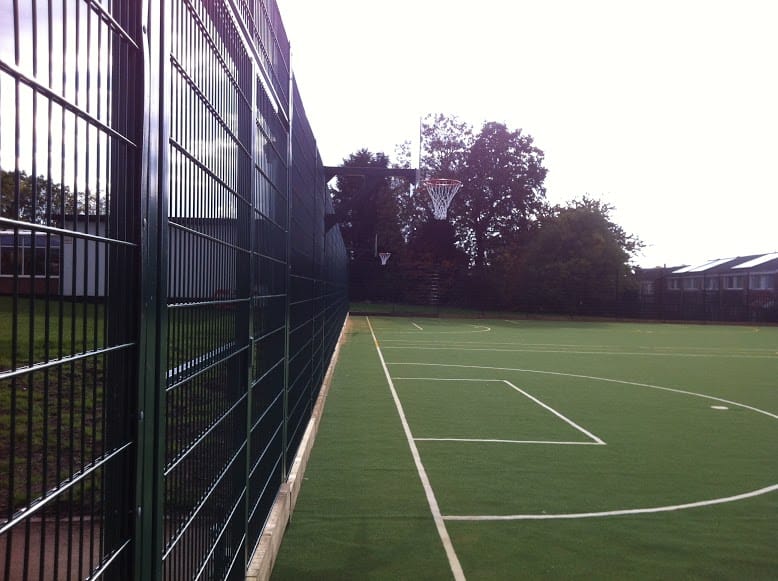 The new MUGA at West Heath included basketball hoops so the new facility could also offer basketball and netball.
All of STM's products are tested to a high standard and the surface at West Heath came with a 30,000 playing hours guarantee period. STM also installed fencing around the facility to finish off the installation and final project looked great.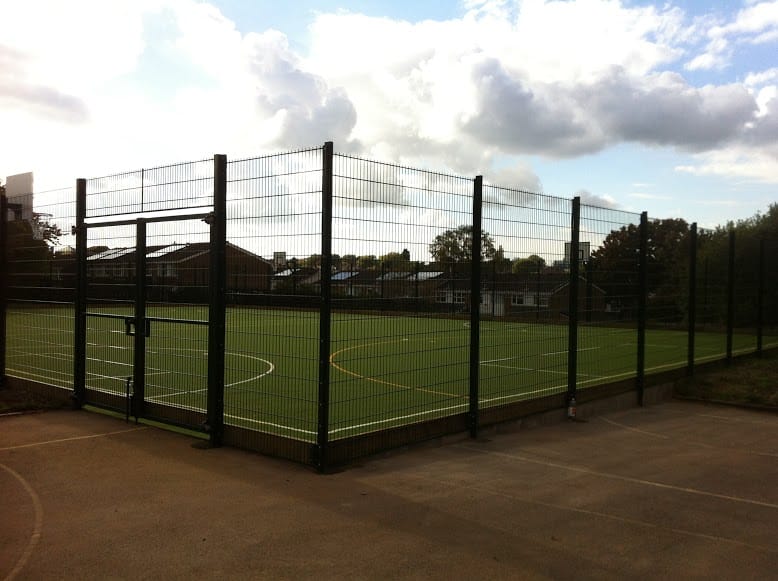 The completed MUGA at West Heath, Birmingham.
If your school is interested in improving their facility with a STM synthetic sports surface you can request your free information pack and on-site consultation by calling 01642 713 555 or by emailing info@stmworld.co.uk. Alternatively you can also contact us online.