We're always talking about our latest projects; about stuff that we've just completed or are planning on working on from one week to the next. So we thought it was time for a change. One of the best aspects of Synthetic Turf Management surfaces is that they're made from super durable stuff that's designed to last for years. "Prove it!" we hear you cry! Well, without further ado, let's take a look at one of our best MUGA projects to date… six years on.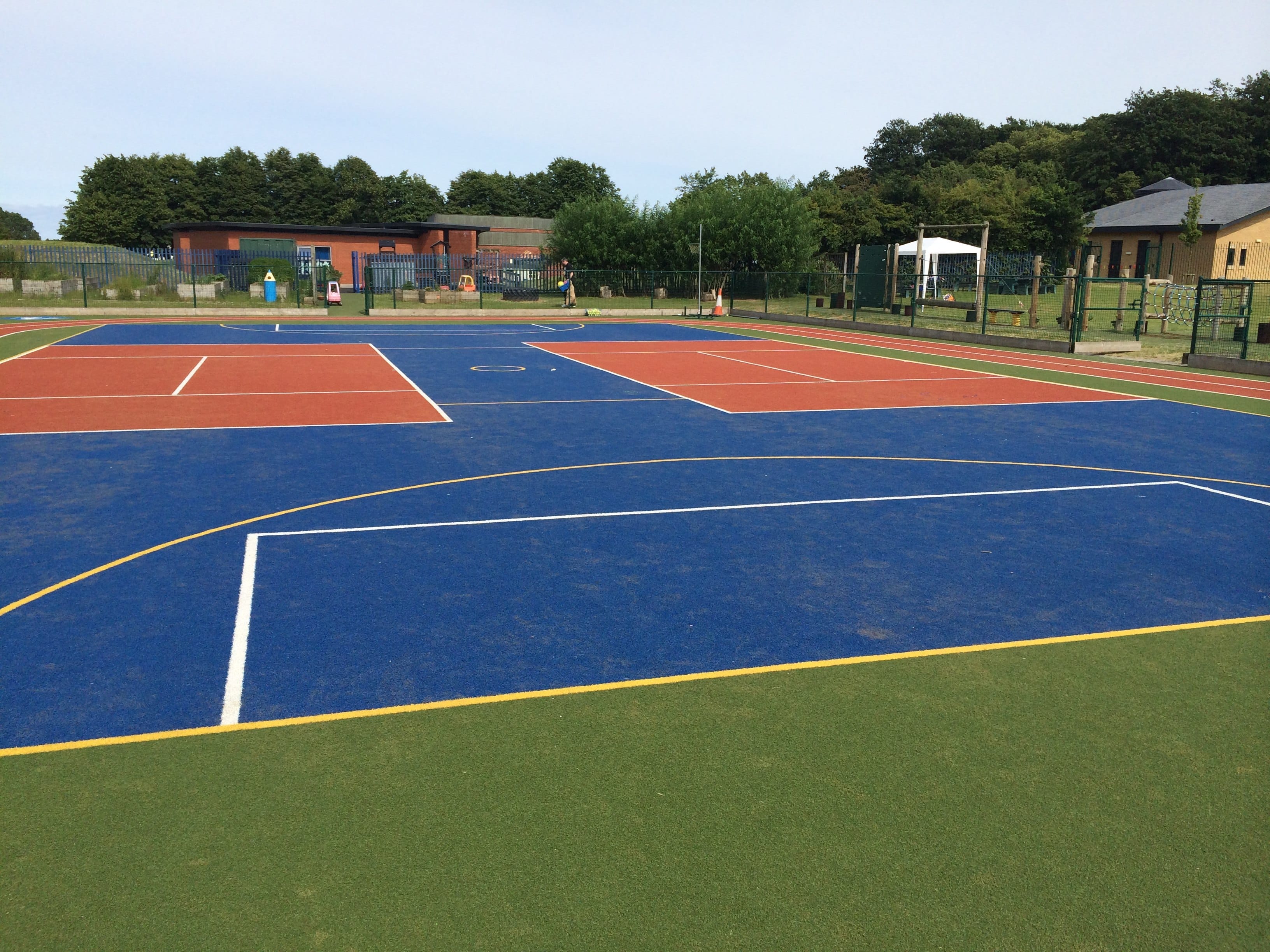 Another MUGA Project
Back when MUGAs were merely an elusive acronym, not yet know for being the glorious Multi Use Games Areas they are today, we were contacted by St Paulinus RC Primary School. They expressed to us a desire to transform their outdoor sports facilities with a glorious new MUGA; one that could be used all year round, whatever the weather. We got to work straight away in designing a multi-coloured MUGA for St Paulinus, who were undergoing a school extension, including a new church being built on the existing playground.
What turf did we use for the MUGA?
EPIC coloured turf
And finally… What's it like six years on?
The turf looks pretty much as good as new, and is still performing at optimum level. We talked to the school this week, in fact, and they told us that they had never had to miss a sports day since installation! That's what we like to hear! Duration, practicality and fun is, after all, what a MUGA is about. They're simply fantastic ways of making the most of space and budget, allowing for multi-sports markings right there in one place. It's great to see this surface still being used as much as the day it was first installed. What a fantastic piece of news to end the week with!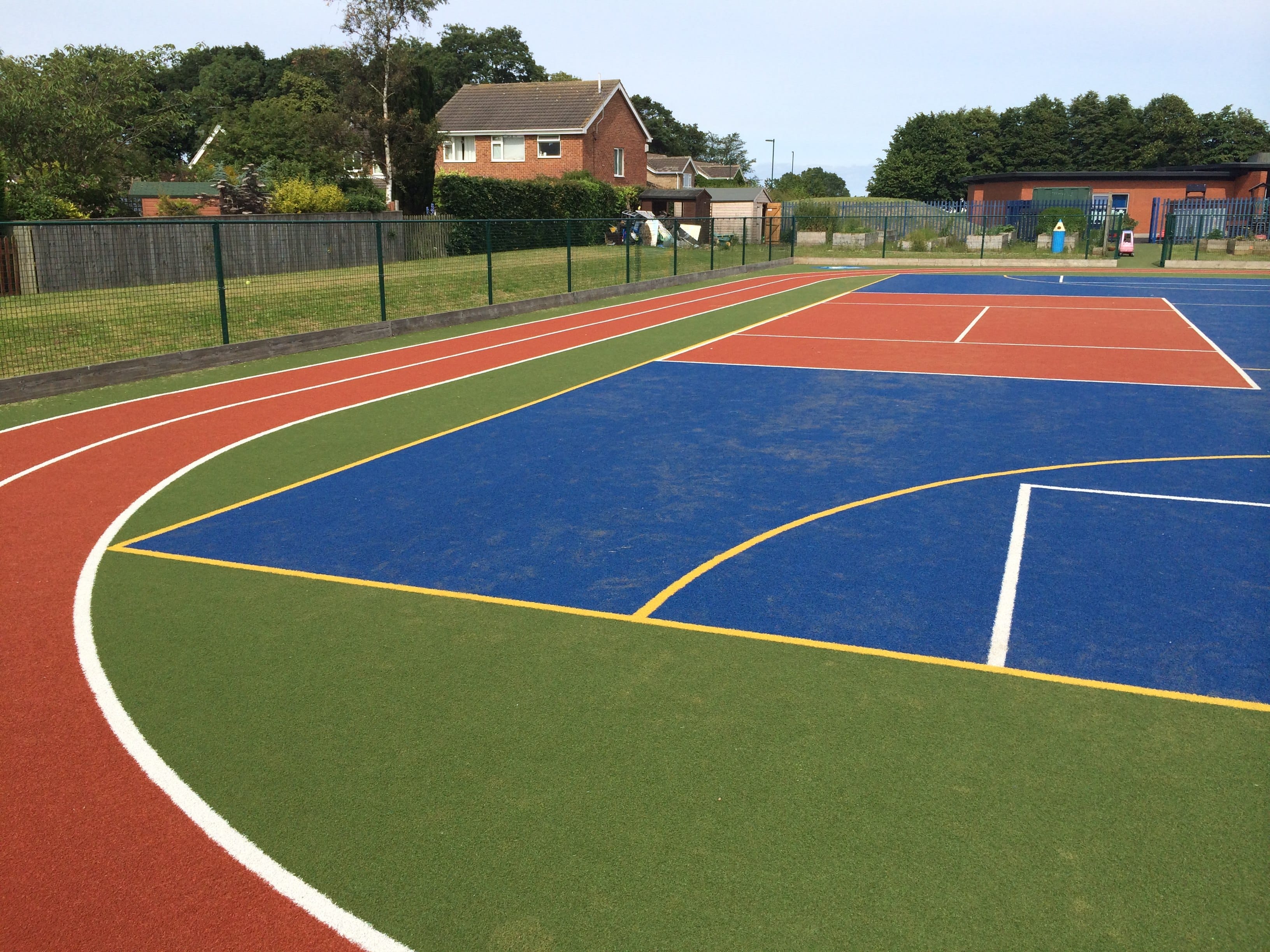 STM MUGAs: The Facts
Made from high quality artificial turf manufactured in the UK
Various colours available
Accommodate multi-sports markings
Can be used all year round
Get in touch to discuss MUGA options for your school today! 01642 713555