Last week marked the end of STM's project in Beverley, near Hull. Working with supplier Playrite's Matchplay 2 on a MUGA surfacing project. And it looks and performs fantastically!
MUGA Surfacing Base
The old macadam tennis courts at the sports club were in need of a revamp. The installation team set to work first by moss and algae spraying the courts and power cleaning the existing macadam surface. This might seem like a straight forward process but it is crucial in order to deliver the highest quality product; a surface is only as good as its base. The base is then self-levelled to natural falls.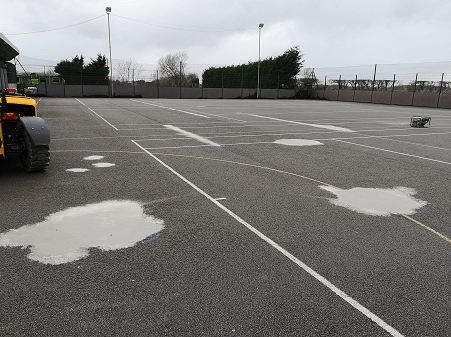 Levelling the base to natural falls
MUGA Surfacing: Turf Install
MatchPlay 2 Installation: STM and Playrite
Working with Playrite on this project was a fantastic opportunity to work with quality products to deliver the best surface. This needlepunch and sand infilled surface comes with a huge 5 year product warranty and is both UK manufactured and UV stabilised. Coupled with Matchpad 10mm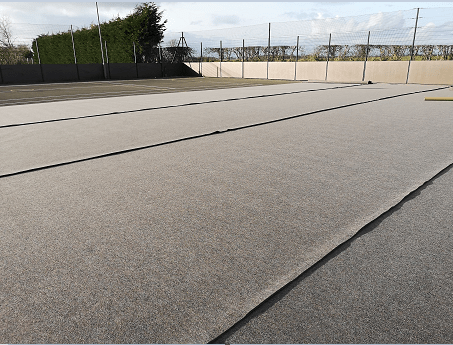 Supply and Installation of shock pad Match Pad 1500 (10mm) overlay onto existing tarmac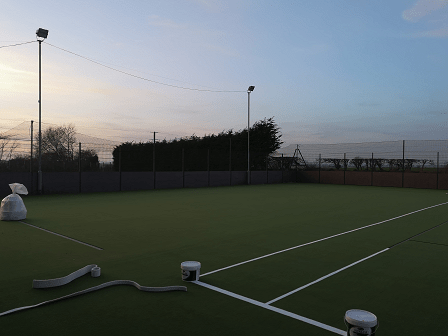 Installation of the inlaid court markings as per the design for Tennis x 3, Netball x 2 and Football D's using Matchplay 2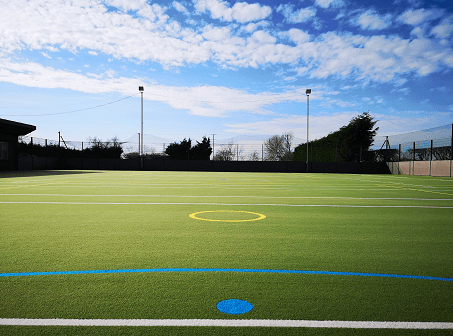 The MUGA measures 42.5m x 33.5m (approximately 1424 square metres)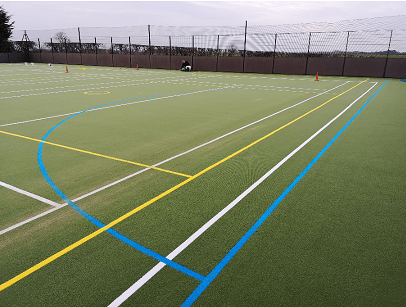 With the MUGA surface being enclosed by a fence, areas where there are gated access are secured down by a nap lock edging to ensure 100% safety at every entrance point.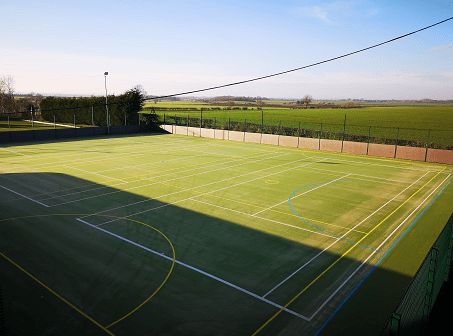 To finish off the surface, it is sand infilled at 5 kg per m2 with a final grooming of area
And what lovely comments we received from the sports centre:
'The team have been excellent and have kept our caretaker informed at all times. Please pass on my thanks. Will definitely be back to you when into next project.'
We would like to wish the leisure centre the best of luck in the future and hope the new MUGA surface will engage more customers in the local community.
For more information on STM project management, please call us on 01642 713 555