Ever seen one of those black rubber play surfaces in a school? Maybe you've got one yourself… They're a pain aren't they? King's School in Plymouth certainly thought so. They contacted STM because they were having problems with their surface on a regular basis. It was getting too hot in the sun, plus it was covering pupils in black dust. Not ideal, we think you'll agree! We're seeing this kind of thing happening a lot in schools that opted for the black rubber surfacing years ago. Technology has now moved on, meaning that there are much more practical playground surfacing solutions available to schools across the UK. And thank goodness! No one wants to be sending the kids home with dirty clothes.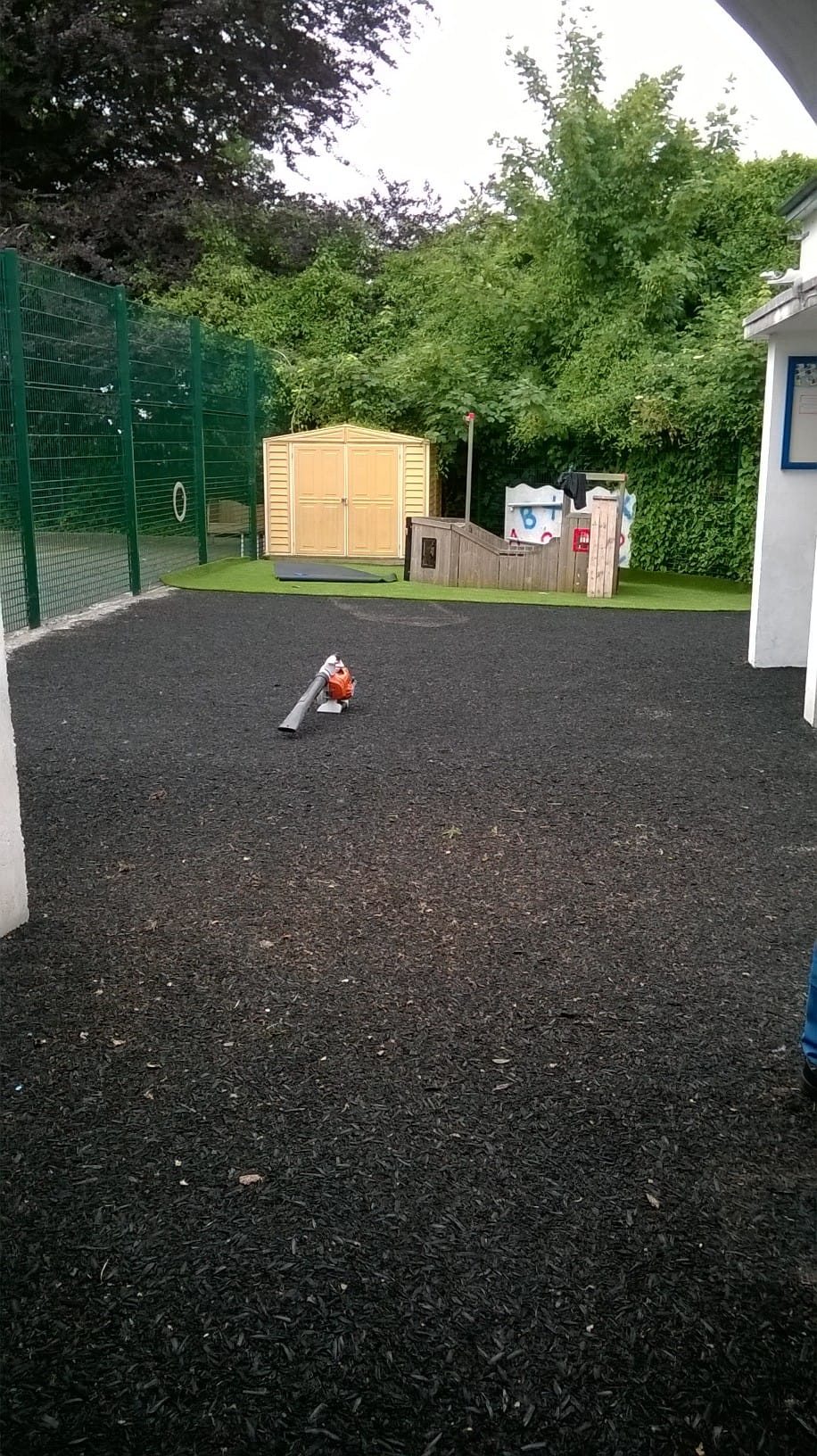 Playground surfacing: STM to the rescue
We were thrilled to be able to jump onto the job and help the school resolve their issues as quickly as possible. We used Podmore landscape turf, which was laid directly onto the existing surface. This was handy as it saved time and got the school up and running with their new surface in no time. The finished result replicated natural grass, and enabled the school to say goodbye to the previous issues of overheating and black dust! All our British manufactured grass is UV stabilised, so it doesn't get too hot when the sun is shining. Plus, it can withstand most weather conditions; it's free draining of water so it doesn't flood, and of course it eliminates problems of dust, dirt and mud!
The finished result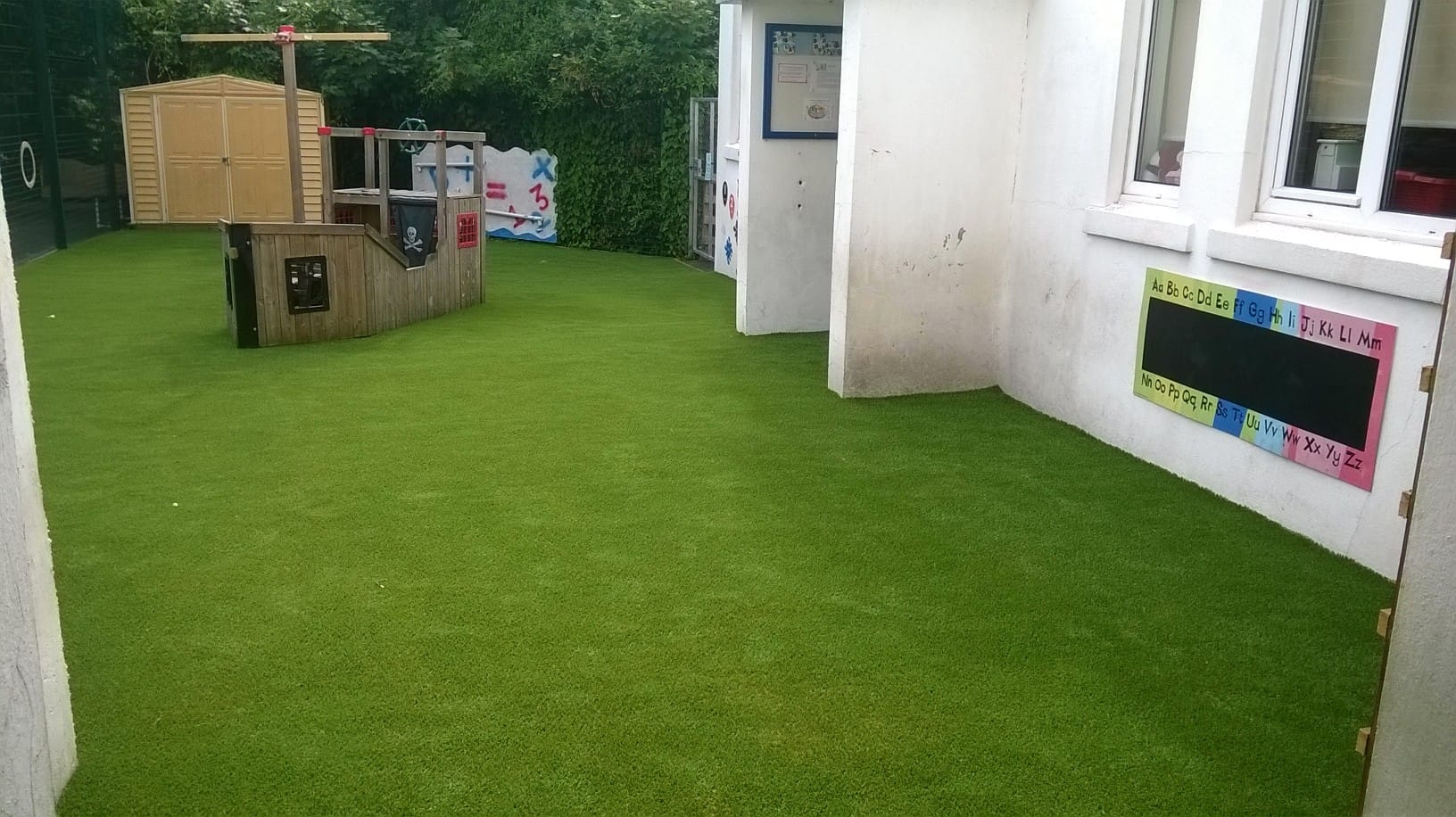 Playground surfacing & your school
Has this project inspired you to revamp your school's grounds? Maybe you're suffering from the same problems that King's was with a black rubber surface? Or perhaps you're tired of the same grey, concrete playground your school has had for years. Whatever the reason, we'd love to come and chat to you about what we can do to uplift your play, sports and landscaped areas. We bet we can come up with some creative ideas to breathe some life back into your school!
Give us a call 01642 713555