So we are finally here, the long and anticipated wait and you can see the final result. Welcome to chapter 5… 'The Tennis Courts Completed'. Before we show you, let's just recap on the job.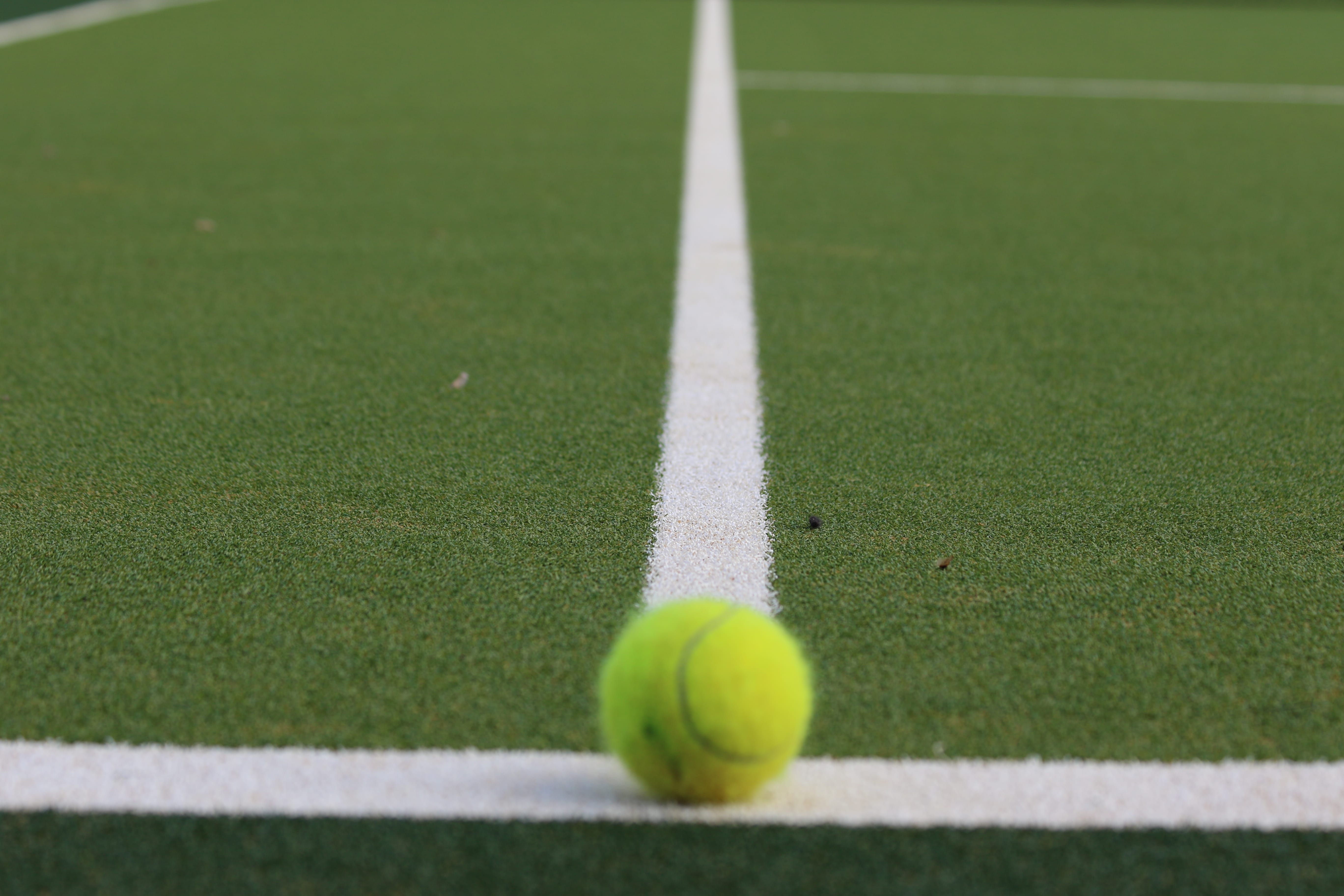 We were approached by Hutton Rudby Tennis Club in the hope of a resurfacing project of five tennis courts. Synthetic Turf Management delivered a high quality artificial turf tennis court with Advantage Pro turf. We also worked with B&L Fencing Specialists to create a high quality and high performance sports pitch suitable for people of all ages/abilities and available to use all year round.
The pictures speak for themselves. What a fantastic result! Hutton Rudby were pleased and so were our team of installers!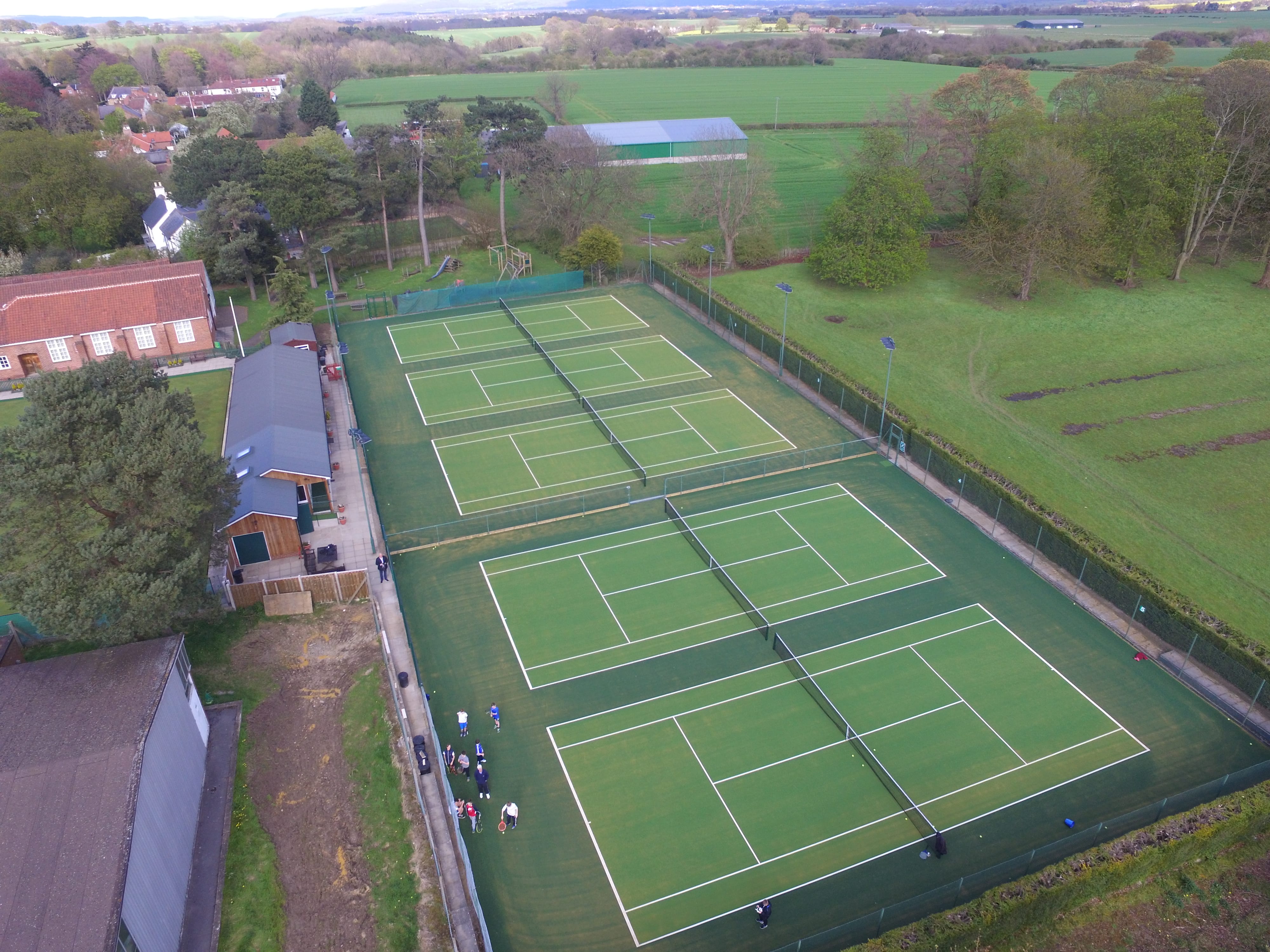 Five incredible tennis courts which have just been sanded. Sand infill is very important as it protects the yarn and allows the grass blades to be held up in the appropriate position for the tennis court.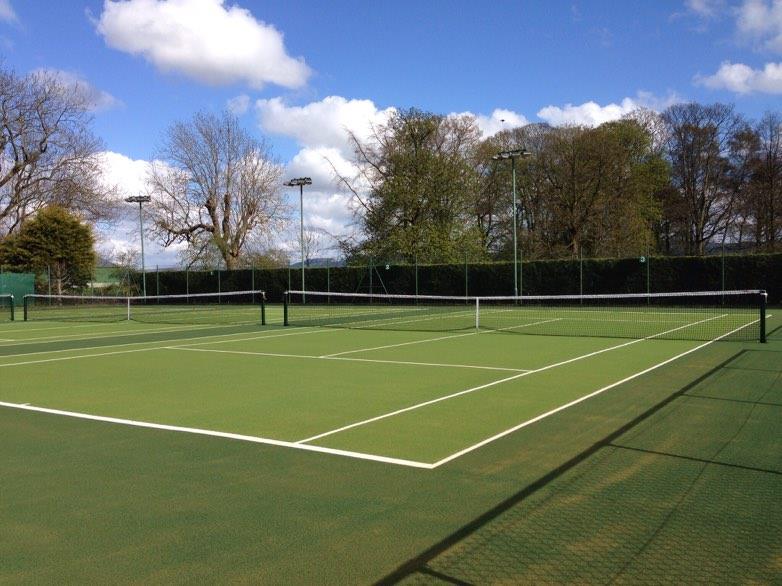 The players can now optimise their performance with the advantage pro turf. The contrast of colours made the tennis court stand out!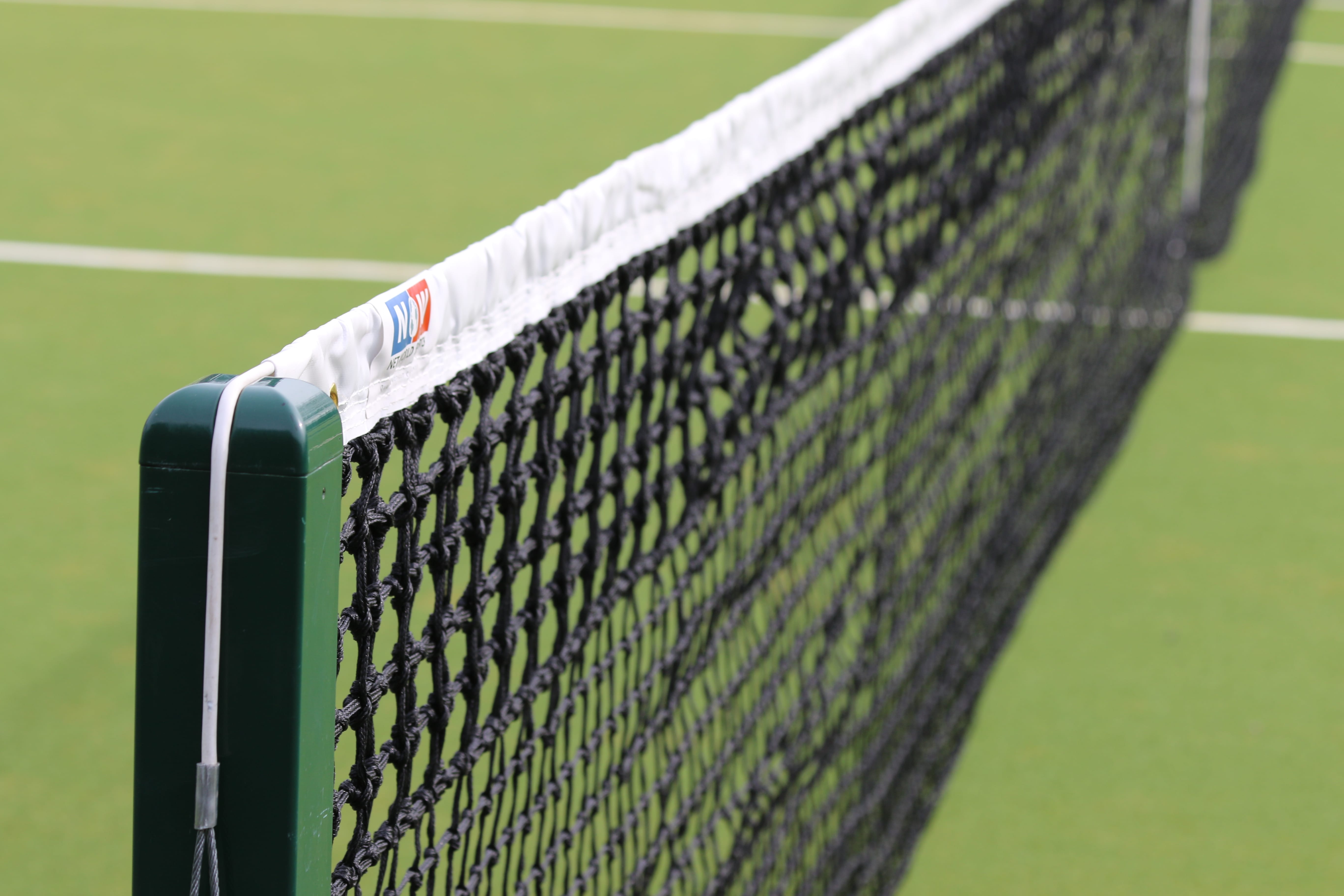 We installed the tennis court nets. The tennis poles needed to be moved during installation, this is because they are not supposed to be pointing straight up, they should be at an angle which was exactly what STM did.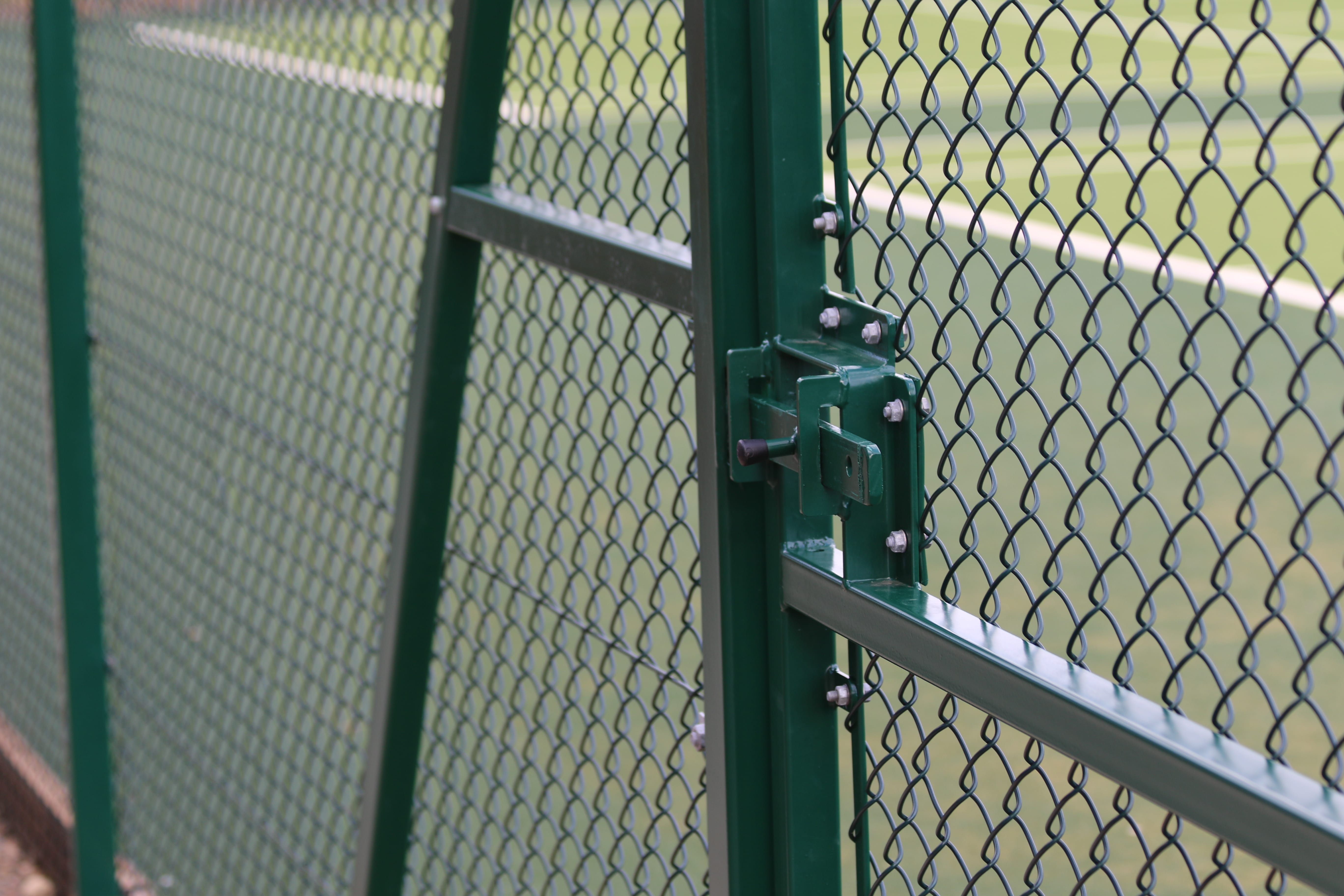 The fencing for the tennis court is now safe and secure thanks to B&L fencing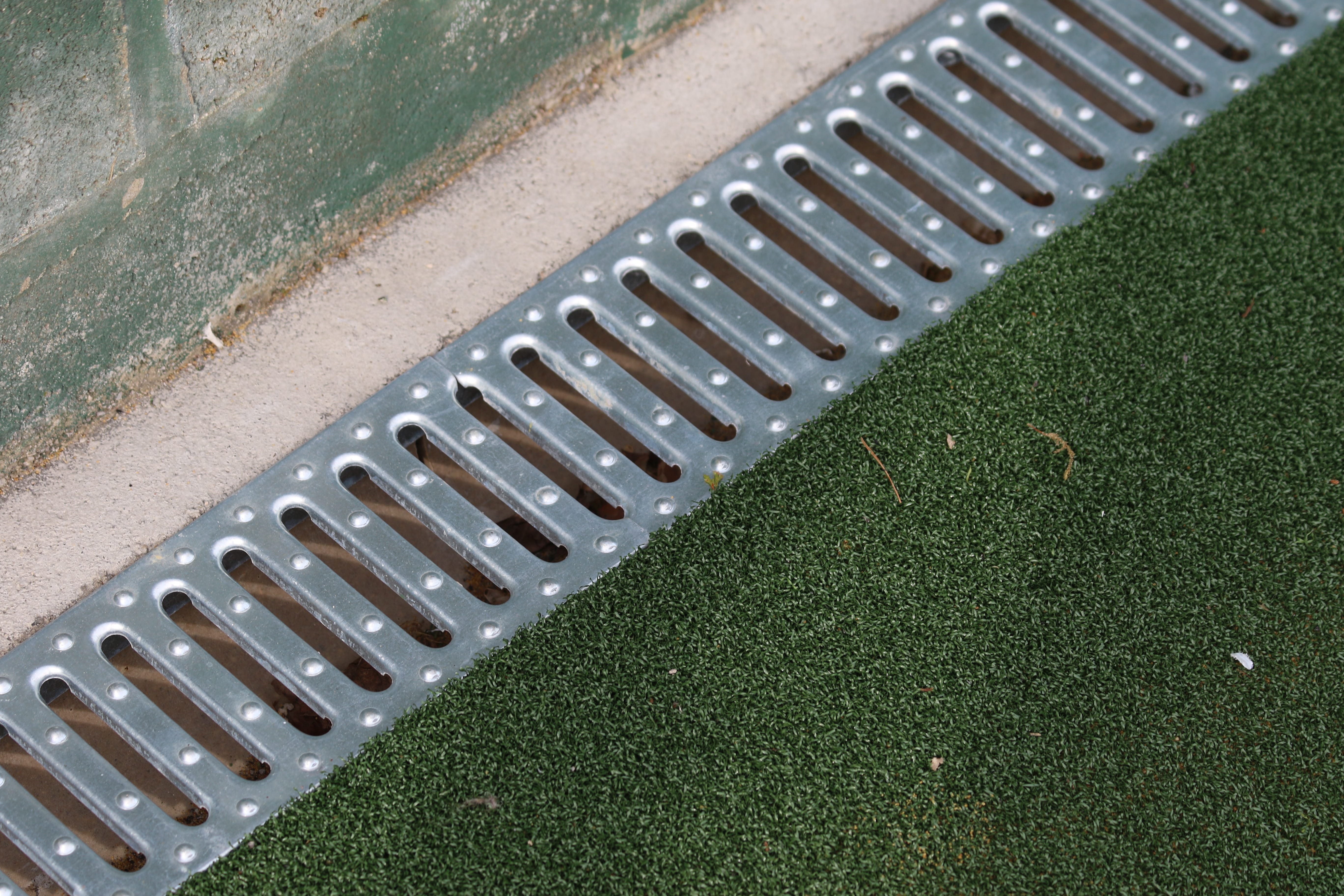 With the use of ACO drainage, we can ensure that the pitch drains well in that British wet weather and limits drainage problems. If you want to know more about drainage, or have problems with your pitch, click here.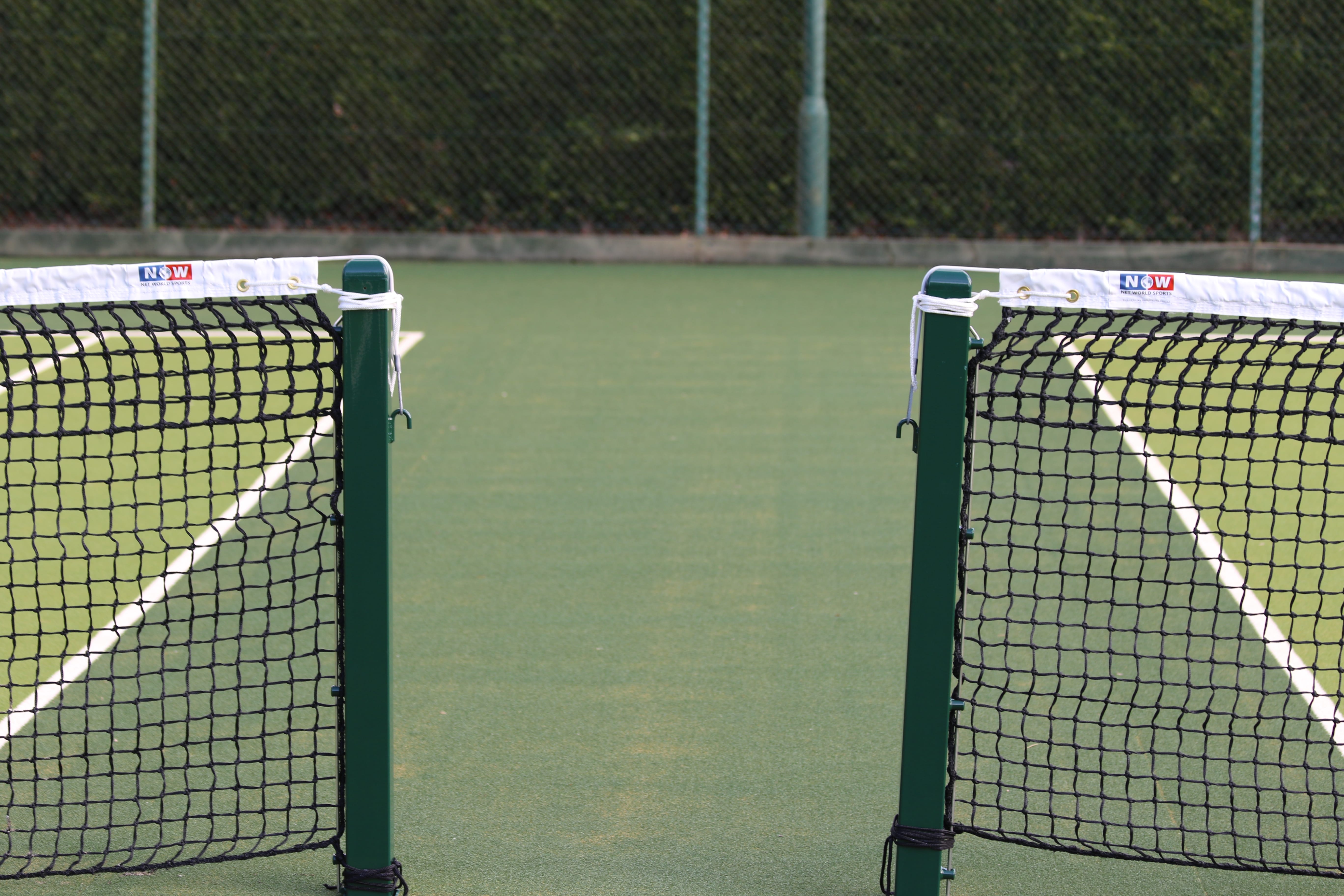 The tennis court carpet absorbs the sand and produces a high performance surface. If properly maintained the lifespan of the carpet can be extended significantly to make sure that the lush green colour remains present for as long as possible!
National Coverage
And in fact we even achieved NATIONAL COVERAGE as the Tour De Yorkshire helicopter filmed over the brand new tennis courts: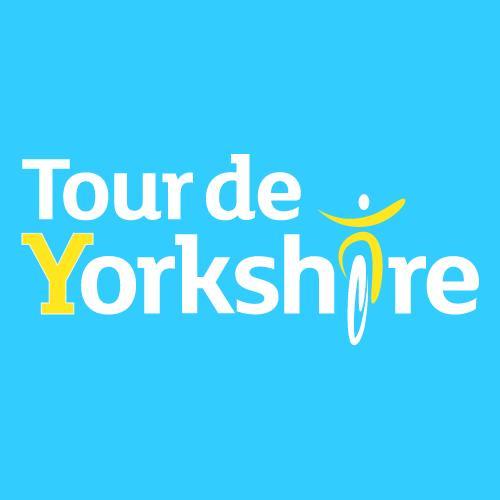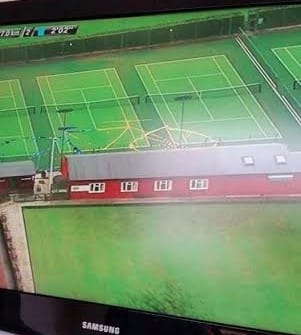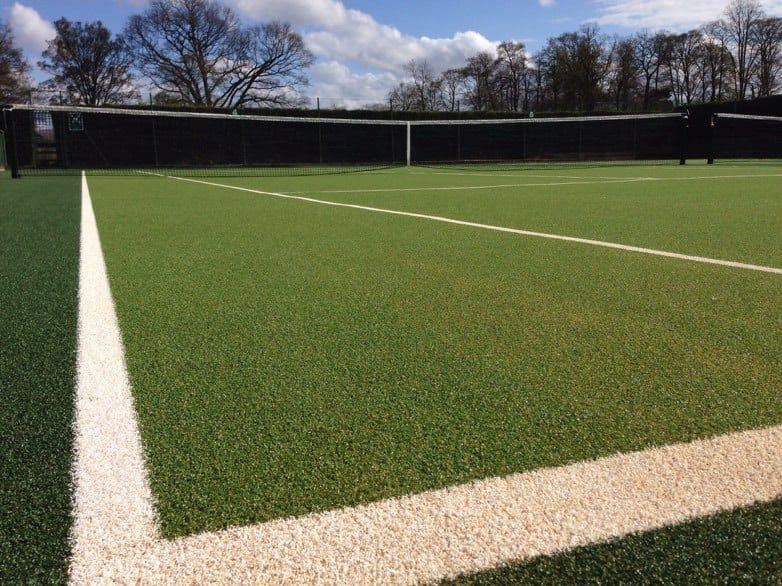 A sports facility to be proud of in the heart of North Yorkshire!