Artificial grass landscaping is the number one choice for many of our corporate projects. One of the main reasons why is because of the low maintenance properties the product offers. It is specifically good for areas that are difficult to maintain such as natural grass. Or even those that need a bit of sprucing up and colour adding to them.
And that is why we were at Chester-le-Street Hospital this month.
Chester-le-street Hospital is based in County Durham, North East England. And wanted a calm, quiet and relaxing space to be admired by passers-by. The previous wet pour rubber had discoloured and didn't look too inviting.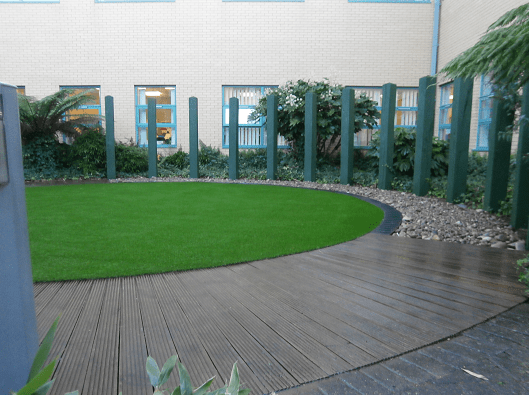 The team used Finesse Lite artificial grass after uplifting and removing the wet pour rubber. Finesse Lite is a durable artificial grass landscaping product which is long enough to look and feel like real grass, however short enough to not go flat over time.
The team also designed, supplied and installed a block edging and Scottish cobbled gravel to give a real landscape look!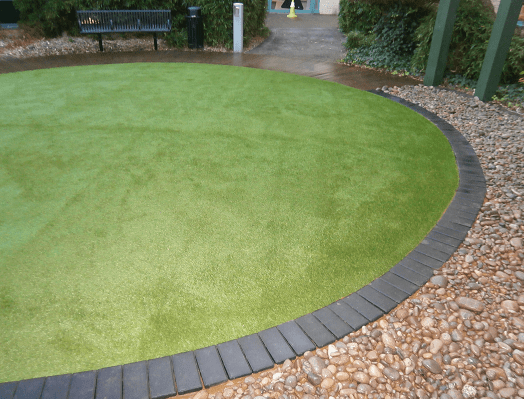 The grassed area can be walked on.
An Access Problem
The project area had limited accessibility. This means that if it required a lot of upkeep, it would be very difficult for the staff involved. Thanks to artificial grass, this area requires no mowing, no weeding, no watering and has no mess too!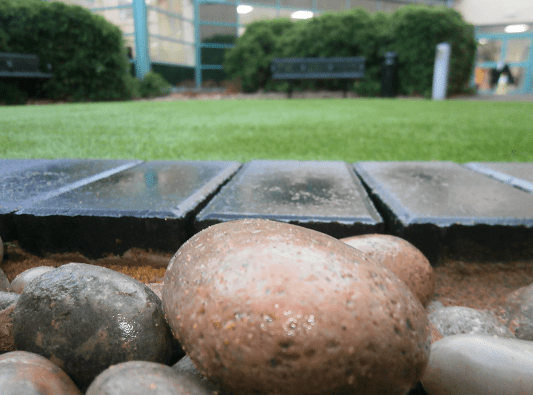 Are you thinking about artificial grass landscaping for your corporate project? Contact STM today by emailing info@stmworld.co.uk
Or is it a domestic/residential area you require? Talk to our partner company Lion Lawns by emailing info@lionlawns.co.uk