This Easter we embarked on a mission to transform the outdoor facilities playground surface of Good Shepherd RC Primary in London. The school was in need of a revamp; it's playground was looking a little grey and lacking in the lustre needed to inspire kids to get outside and get active. Good Shepherd really wanted to enhance sports activities for its pupils, and to incorporate some fun stuff too. Of course, we were thrilled to be able to help!
From dull playground surface to colourful outdoor classroom
Good Shepherd's playground was made from old, hard concrete - uninspiring for both pupils and teachers! We couldn't wait to get stuck in straight away, and so got to work designing one of our EPIC (Education & Play In Colour) playground surfaces to bring the play area back to life.
Before: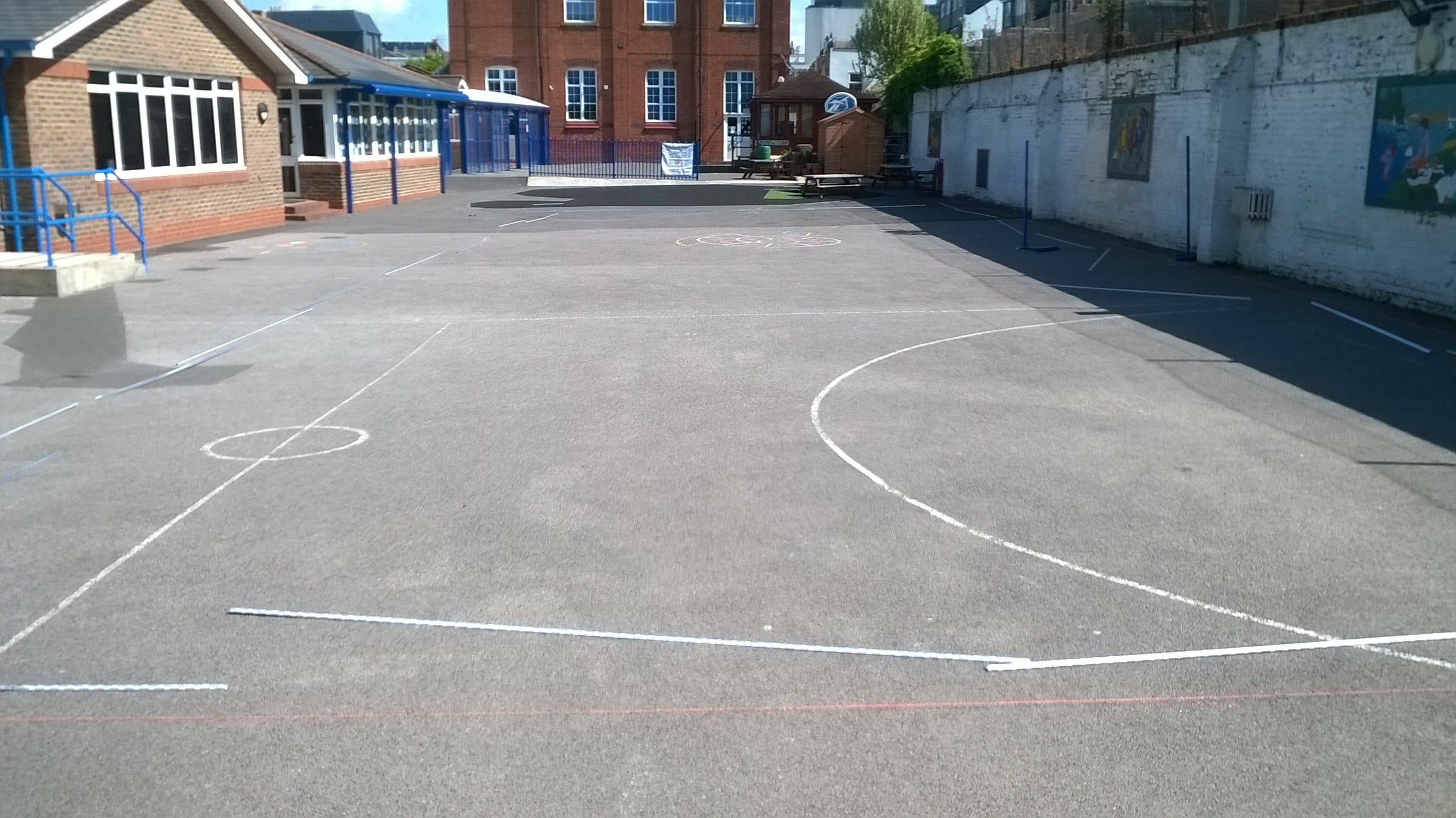 After: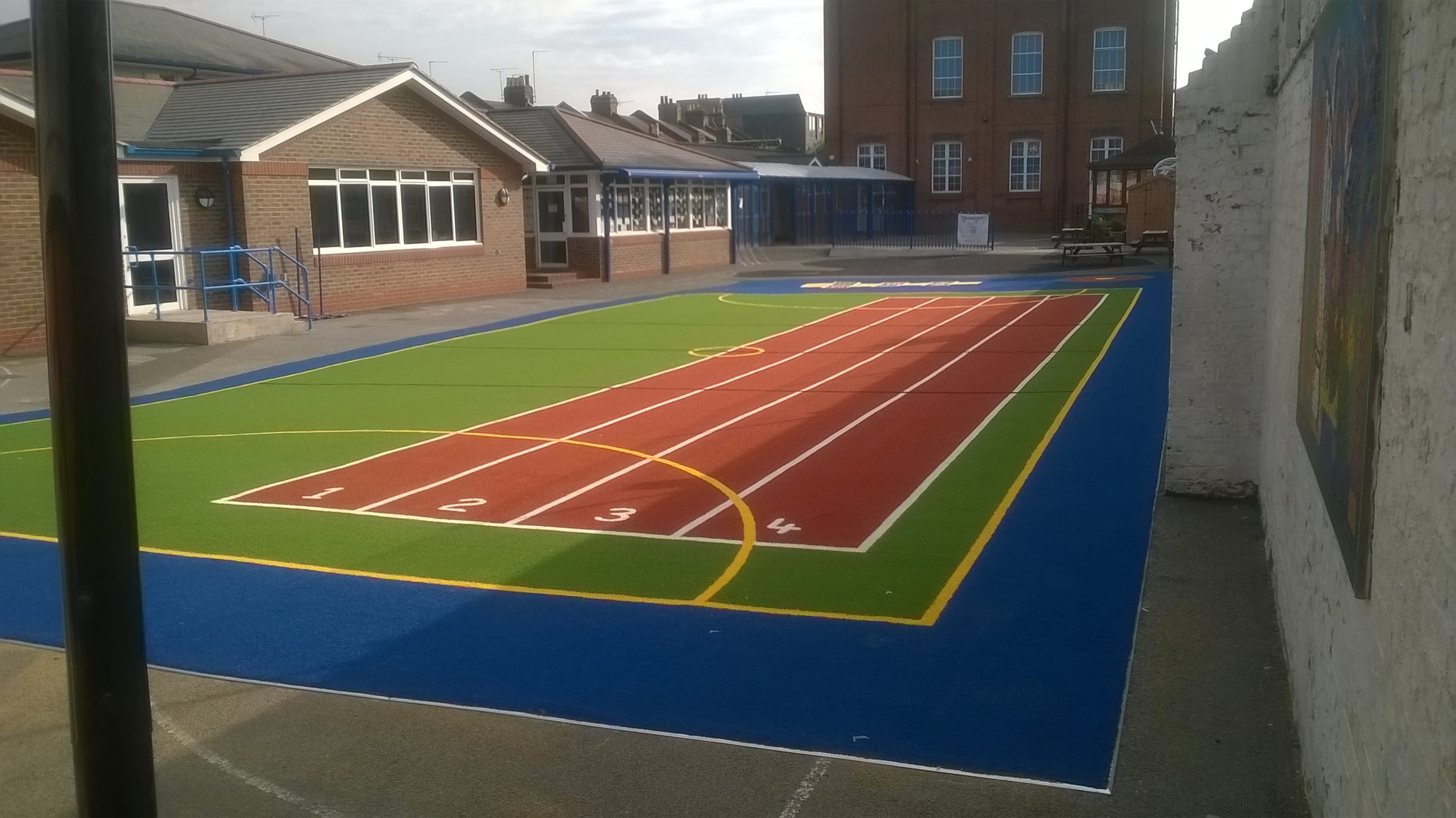 "The school contacted STM with a common issue of how to revitalise their playground and enhance the school sports activities. Working together, a bespoke design using STM EPIC grass was agreed. The surface was designed to include a sprint track, football and netball markings, to maximise the space being used. A hopscotch and target were also included. We were pleased to retain STM standards of rapid installation and total efficiency; the guys carried out the work in just 3 days! The school now has a colourful, vibrant, all year round usable playground / outdoor classroom for not only sports lessons, but break times too, giving the children the impetus to be active and involved!" - Jon Bell, Managing Director, STM
EPIC Playground Surfaces
Our EPIC playground surfaces are designed to make outdoor learning and play fun. EPIC stands for "Education & Play In Colour" - it does exactly what it says on the tin! Our playgrounds are all about colour, about making education fun and about making the outdoors an exiting place to be.
If you'd like to know more about how your school could benefit from an EPIC playground..
Give us a call: 01642 713555