Are you one of the many clubs in the UK that is playing with an illegal pitch? During our free consultation process for a synthetic turf football pitch resurface, the number of unsafe facilities is rather frightening. See, if you leave your pitch to get clogged up with dirt and contaminants this can lead to a vulnerable surface that is more susceptible to damage which could go beyond repair. And that is when we would recommend a football pitch resurface.
What is a Football Pitch Resurface?
For all synthetic turf surfaces, a resurface is where the previous turf is removed, and a brand-new surface is constructed. There is no need for the whole base to be prepared because it has previously been done, so a resurfacing project is cost effective. Some base work can still be completed such as perfecting the drainage or patching up a crumbling stone surface, but not a whole base from start to finish.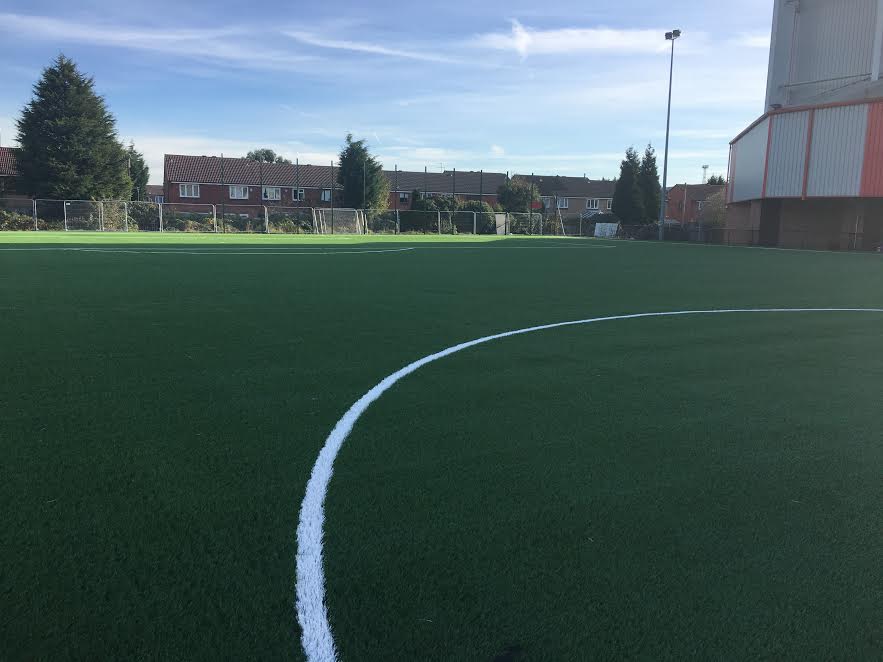 We did a football pitch resurface for Walsall FC's training pitch in November 2016.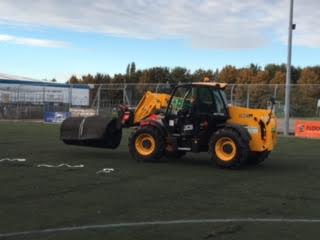 Transporting old rolls away from the training area.
Synthetic Turf Management Football Pitch Resurface
STM are specialists in the construction of a football pitch resurface. We have a wealth of experience and knowledge in the sector and have pleased hundreds of clients in the past.
We have decades of experience in artificial turf installation
We always try to dispose of artificial turf in the most sustainable way; often this is used by local farms in North Yorkshire
We don't just work with one specific supplier; we can accommodate all of your needs whatever product you wish for
We aim for convenience, that is why we offer a selection of bespoke options including fencing, lighting, equipment and signage (we even offer sponsorship deals!)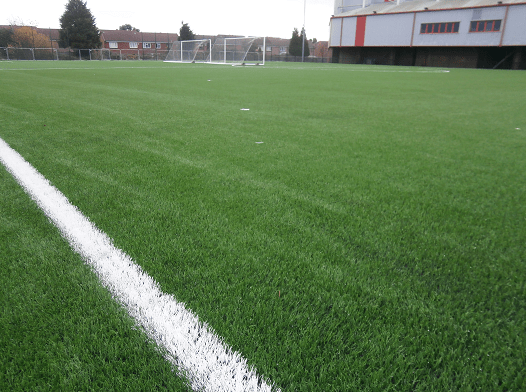 Example of a 3G football pitch resurface (we offer sand dressed, sand filled and rubber crumb football pitches)
What Next?
With STM you will benefit from:
Free consultation
Free quote
Free samples
Unlimited free advice
A friendly and helpful team of sports specialists
Call to start your journey today on 01642 713 555