Our installers are always proud of the work we have done, in fact we can't wait for the next completed project pictures to come in. And we were delighted when images from three different projects from both our corporate and education services came through this week. But what is it really like for STM on a day-to-day basis? What do we actually do? Well let us tell you just a few of the artificial turf designs complete this week.
Lambourne Primary School EPIC Primary School Playground
In April this year, we received a call from Lambourne Primary School in Essex. They asked for a new primary school playground in the form of an artificial turf overlay after seeing one of our leaflets. And it was September that their wish came true. 729 square metres of our EPIC artificial turf which included a variety of different play and sport markings.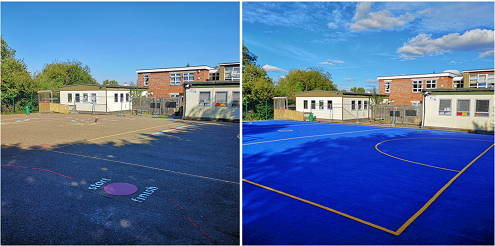 Before and after EPIC playground overlay
Grass Golf Putting Green Design for the Ryder Cup
With lots of promotion centred around the Ryder Cup which starts on Friday, we were pleased to see that the creative putting green we designed was a feature on Sky Sports News over the weekend.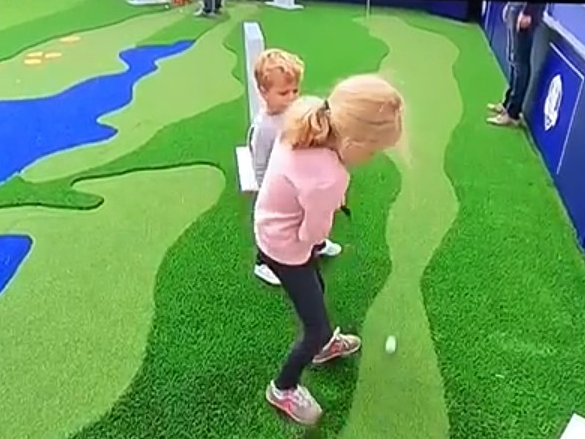 Children playing golf at the pre-Ryder Cup event in France.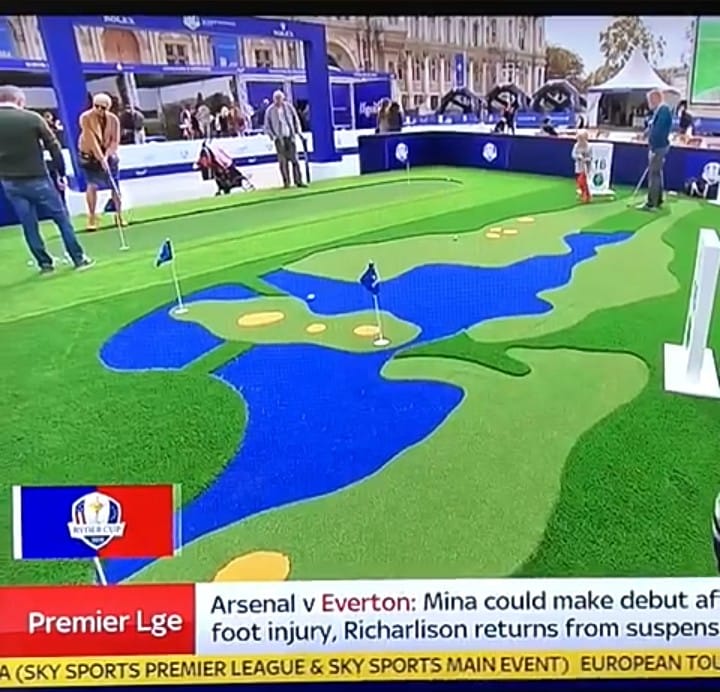 Sky Sports News Footage
The design which was dispatched from our warehouse previously in the month consisted of obstacles including dips and delves along with different holes and an actual sea of blue 'water'.
Red Twin Gym Track
Two identical twin tracks were also shipped this week. As part of our Corporate and Sports service for Gym Tracks. We create all our gym tracks in house and they are all individualised and bespoke. This included numbers, a border, logo and markings at every one metre.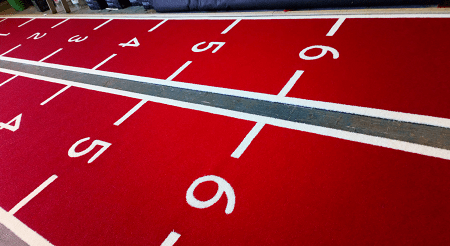 Double gym track in red
Well, now you know what it is like at STM! What artificial turf invention would you like us to create for you? Start your journey today: